Top 10 Photos of the Month
top 10
August 2021
Each month the iPhotography™ Gallery sees hundreds of images uploaded by our students. Here are the Top 10 most popular images from the last 4 weeks:
Here are just a few of the comments from iPhotography students;
"What a great capture!"
"Absolutely beautiful. Great colours and focus."
"How wonderful Anne, what a great shot! Catching the little snippet of the reflection is great too 🙂 well done!!!."
Here are just a few of the comments from iPhotography students;
"Incredible! What more can I add. Well done Christina :-)l"
"Wow – this is brilliantly done, Christina! I love the attention to detail in your bathroom "set" and the lighting and colour palette are remarkably accurate when compared to David's famous painting. I don't think the lack of blood is a big issue but you could perhaps find a way to add it in edit without ruining your sheets if you really wanted to :)​"
"Fantastic! Not sure my husband would have agreed to helping me with something like this! LOL!."
Here are just a few of the comments from iPhotography students;
"You have certainly captured the inherent fragility of the structure​"
"Yes, I agree with Peter and more so this than the other image …maybe the juxtaposition with those rugged rocks….better angle anyway."
"I agree with all of what the others have said. Lovely sharpness and the angle you have taken the photo really show off the pier. I do however see what you were possibly trying to do with the other shot and maybe go down memory lane with the photo looking like it was taken all those years ago. Love them both for different reasons."
Here are just a few of the comments from iPhotography students;
"Really nicely done."
"It's a masterpiece! Really like the idea and the way you've got the pose and colours spot on."
"Amy, this is a fantastic portrait and a very clever interpretation of the original painting. Congratulations!"
Here are just a few of the comments from iPhotography students;
"Ha Ha Ha Super rendition Audrey – Daughters expression and the "pitchfork" made me laugh​."
"This is wonderful Audrey. So very well thought out and executed."
"Audrey, that's just fab. The lengths you guys go to…..such a shame that your husband didn't shave his head and that you didn't find a chapel with an arched window!!!! It's worth every 5 stars!! Well done."
Here are just a few of the comments from iPhotography students;
"Beautiful scene Felicity, love the reflection and the red stands out well against that white snowy backdrop.​"
"What a beautiful image Felicity. Really makes you want to visit and I can just imagine staying here. The reflection is great. Really like the colour against the almost snowy background as Carl mentions.. beautiful!"
"Absolutely stunning! Definitely, one to be printed."
Here are just a few of the comments from iPhotography students;
"This is my favorite of the two only because of the action depicted and seeing the faces of the two birds. Lovely and crisp. Great shot​"
"Lovely shot, the slight blur on the wings gives a great impression of movement."
"LYes this one is probably the stronger for the fact the faces are more visible and 'expressions' clearer. Its so true of any portrait (human or wildlife) that we are always looking to see the faces first :-)."
Here are just a few of the comments from iPhotography students;
"I'm sure that the spaceship I got transported to when I popped out to the chippie's last night … just look what they did to me (-> 5 pics). Love the colours and symmetry.​"
"I am now going to have 5 tones and a vision of a strangely shaped mountain in Montana running through my brain for the rest of the day. Brilliant.."
"Wow. Amazing colours and creative output of a simple home appliance.."
Here are just a few of the comments from iPhotography students;
"This is great Jean, I like the edit and panoramic crop, the tones really suit the Castle, like the ragged edges to the frame as well, altogether it makes an unusual shot of the castle.​."
"This is very nicely done Jean. It has the look of a Daguerrotype which was the first-ever photographic process, invented in the 1820s by Nicéphore Niépce, patented after his death by Louis Daguerre and finally made public in 1839. The simplicity of your composition and your evocative subject lend themselves particularly well to this kind of treatment and together they create a very atmospheric image."
"I really like your edit, Jean! It fits this castle so well and looks like you may have found it in an antique chest!"
Here are just a few of the comments from iPhotography students;
"Really well done Noreen. It certainly has the feel of one of Monet's paintings.​"
"Definitely has the look of a painting by an old master Noreen. That canvas texture is inspired."
"Oh this is awesome Noreen, a really nice finish on the texture and how it masks a lot of the detail – just like an old painting would."
Congratulations to everyone who featured in the Top 10 this month. Thank you to all of our students who have uploaded images this past month and for all of those who have taken the time to comment and rate their fellow students work. Keep the amazing images coming and see if you can become one of the Top 10 images next month.
If you enjoyed this article, please leave a comment below:
iPhotography Course not only teaches you all the standard technical expertise, settings, skills, and special effects with your camera – but we also show you how to use these skills to develop your own individual style as a photographer.
Struggling to take photos at night or in dark rooms without them coming out grainy? Check out our tips for EASY noise reduction. Read More…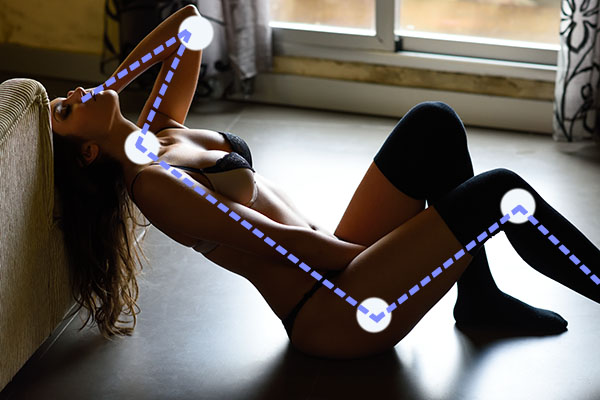 Try our true & tested tips in our boudoir photography tutorial · #1 Get a gold reflector · #2 Diffuse the flash · #3 Pose with elegance…
You don't need an expensive camera to take fantastic photos. Story, composition, and lighting are much more important. Let's see why!

Who Are Photography Classes Made For?
Are our classes made for you? Well if you're brand new to photography or been practising for a little while but starting to hit a wall then, the simple answer – YES! 
Whether you have just bought a camera or have spent years behind the viewfinder, our photography classes are comprehensive, educational, honest and cutting-edge – there are no other courses like it (believe us, we checked a lot!). 
We're like the Wikipedia of photography – all of the answers are under one roof.
3 Ways to Use Natural Light
Sunlight can be discussed using a few different photography terms and approaches. There are normally 4 considerations photographers look at when using natural light in their photos - Direction, Colour, Intensity and Quality.
1. Direction
In which direction is the light falling? Is the direction of the light where you need it to be? While it's very hard to change the direction of natural light unless you're using reflectors you may have to move your subject into the path of the light to get the right finish.
There are 3 main directions that you can use natural light in a photo;
FREE

- Optional Assignments

Some of our classes offer personal critiques and constructive feedback from qualified photography tutors. Receive 1-on-1 advice and tips from the experts.
5 Top Architectural Photography Tutorial Tips
How to Be a Nature Photographer
Going from a beginner nature photographer to making money from your camera you need dedication. It requires time and a never-ending passion to get outdoors with your cameras and practise new techniques. Get outdoors early and return when the sun sets.
Get familiar with your local woodlands and read nature books to learn about wildlife, birding and foliage. This will help you understand what you are shooting and when is the best time of year to find these subjects.
What Does This Guide Include?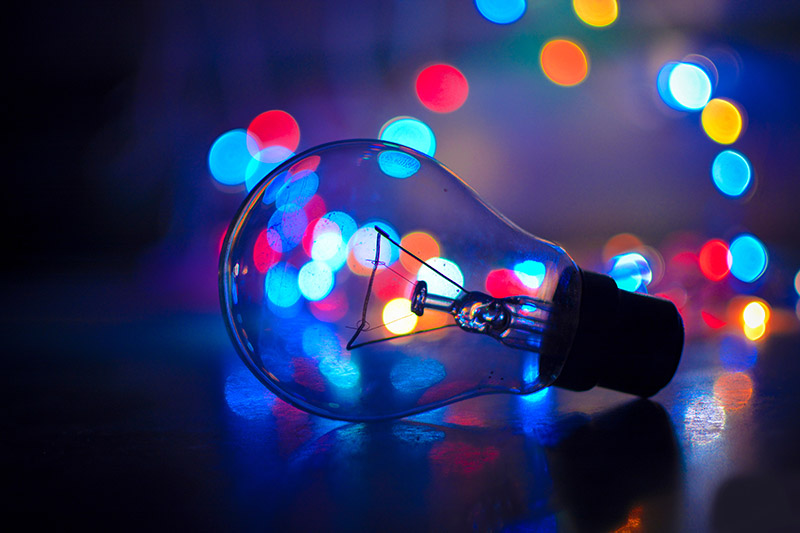 The other challenge when shooting through glass is the tinting. Unfortunately, architects and designers didn't think about us photographers when creating these skyscrapers.
Their windows are invariably tinted in some way to help with heating.
This means that some of your photos may have a green/grey tint to them.
It's not the biggest issue as you can rebalance this tint in editing with the 'tint' slider for example.