Dog Photos
10 Tips for Photographers
dog photos
Written by Rachel Sinclair
When I'm back home in England I really enjoy photographing other people's dogs. Each dog has its own personality, character and charm and as Forest Gump said "You never know what you're gonna get."
Here are my 10 top tips for capturing amazing dog photos, I hope some of them help you the next time you give this a go…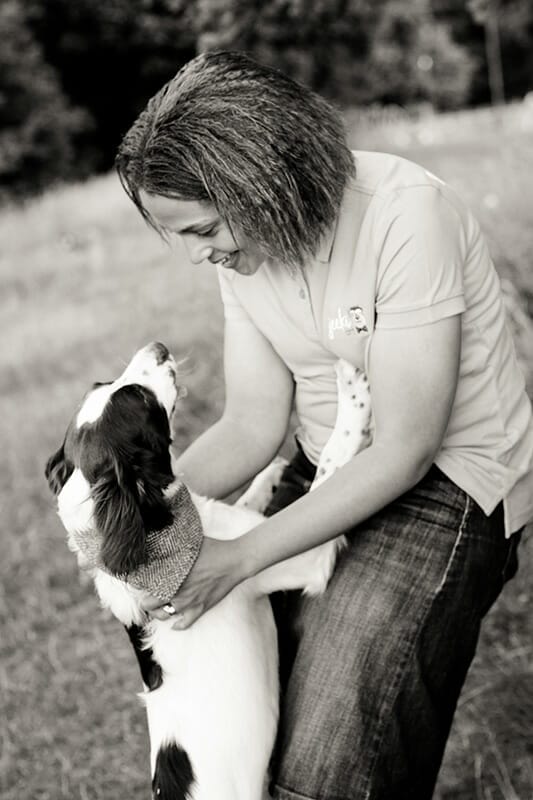 1. Spend Time with the Dog
Before you even get your camera out of your bag and start taking your dog photos, let the pooch sniff you and lick your hands.
This will help the dog to feel comfortable around you and trust you. If it is safe, play with the dog for a few minutes and stroke it to calm it back down.
Talk to the dog in a soft tone so it gets used to your voice. Then watch the dog for a while and to see how it moves and interacts with its owner
Most pets have short attention spans so turn the dog photos into a fun session. Bring dog treats and squeaky toys.
Always check with the owner first regarding health and behavioural problems. Use the treats as rewards, so only give them when the dog has done something great, otherwise, you'll have a dog in your pocket for the rest of the session.
Use toys to get the dog moving and engaged. Use a high pitched voice when praising the pet and make lots of fuss when you nail an amazing dog photo!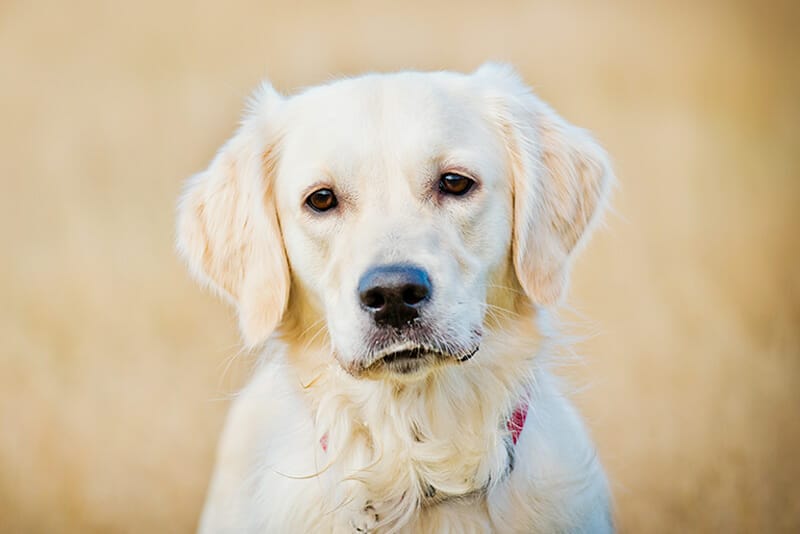 3. Get the Classic Shots first
If the dog is very active and likely to get really muddy, it's a good idea to try and do the 'pretty' dog photos shots first, when the dog is still looking its best.
If the dog is super high energy you may need to ask the owner to take the dog for a walk before the photo session.
Try and do a few "sitting" "standing" and "laying" down images as soon the dog is calm enough, then move on to the "running", "jumping" and "playing" shots.
Always consider your background. This may mean you need to quickly scout out the area for 5 mins before asking the dog to sit somewhere. Look out for litter, protruding branches, and tall grass.
Anything that can distract from the beautiful dog should be moved if possible, to save you time when editing.
It's also a good idea to think about the horizon line, if it can't be blurred out then it may look like it is cutting across the dogs head, so you may need to get lower or higher.
Use natural light and framing. Personally, I don't like to fire flashes off in animal's faces as this is not natural for them so I will always opt for natural light as my first choice.
But keep an eye out for dark, shadowy areas like when in dense woods, this can really make your life hard.
To start with try locations with more open areas where the light floods in and then try darker areas when you feel more confident. If you see a nice bit of framing with some trees or branches position the dog to face the sun so it is lit up evenly.
Dogs don't stay still for long so think about your camera settings. Using a slightly faster shutter speed might make the world of difference! Even when the dog is sat "still" they often twitch or look around so using a faster shutter speed will eliminate that motion blur.
Don't forget to use a nice wide aperture for your dog photos to make them really stand out from the background. When the dog is running around, consider using a tracking mode and an even faster shutter speed.
If you normally use a single focus area, try expanding it to a small area like 9-point or 21-point so you have more chance of catching the dog. You may also find it advantageous to use back button focus, this will help to increase your hit rate and nail those high-action dog photos.
Set your Auto-Focus mode to Continuous and your camera to burst or driver mode so you can take multiple shots per second.
Use creative angles. It might sound obvious but you really do need to get some shots at the dog's eye level.
These will often look the most engaging and emotional. But that doesn't mean all your shots have to be taken that way.
How about trying a few from above or laying on the floor and using a wide-angle view?
8. 'A Dog for all Seasons'
Take your dog photos in different seasons for added interest.
Depending on what country you live in you may have dramatic changes in the seasons, snow in the winter, flowers in the spring and summer and then autumn colours in the fall.
Use these changes in the weather to your advantage to add extra colour and interest to your dog photographs.
Try some urban dog photos. You do not have to always use natural settings in your dog photography.
Why not think outside the box and look out for other interesting backgrounds, bright colours or graffiti can often work really well.
Cities often have great opportunities for unusual shots but just remember to consider each dog. Some dogs do not do well with lots of noise and some may not be calm enough to photograph in an urban area.
10. Practise, Improve, Repeat
Taking dog photos isn't the easiest thing. Therefore, my last tip is to PRACTISE, PRACTISE, PRACTISE!
After each session, go home and view the images on your computer. Be critical and look for ways you can improve the next time.
Don't be afraid to change your approach and try new ideas, that really is the only way you will improve and enjoy photographing dogs for many years to come!
iPhotography Course not only teaches you all the standard technical expertise, settings, skills, and special effects with your camera – but we also show you how to use these skills to develop your own individual style as a photographer.
With these 5 simple tips take better cat photos straight away with virtually any camera. Camera settings, lighting and behaviour tips included
Brexit, Brexit, Brexit – It's certainly all over the news in the UK (and we're sure elsewhere in the world too). However, absolutely no one is talking about the monumental changes that Brexit will have on photography.
We don't know where they come from, how they started or how to get rid of them. But we've all got them. Figured it out yet? Yes, we are on the hunt to discover (and eliminate) our bad photographer habits.