Christmas Photography Tips & Tricks
christmas photography
The best part of Christmas photography is ultimately the countdown.
This is just as important to photograph as it helps to maintain the memories. To get started with Christmas photography make sure that you've got your camera ready when wrapping presents. Also think about putting up decorations, decorating cookies and enjoying a hot chocolate by the fire. How about laying the table, decorating the tree and most importantly placing the star on the top?
H
o ho-hold the right composition
Christmas photographs of people that really shine have the focus point set on the subject's eyes; the eyes show genuine emotions, that will make your portrait shots soar.
This is where we look when talking to a person, and the same goes in Christmas photography, we automatically look straight to the eyes, therefore it is vital that they're in focus. For group shots, you're going to be safest using a wider aperture (such as f/11) particularly if there are children in the shot who might not stay still for long enough.
Click here to read our previous blog post on how to make children smile naturally.
H
o ho-hold the right composition: Part 2
To set the Christmas photography spirit in your shots, get up close with your subjects in order to fill the frame. One of the wonderful parts of Christmas is spending time with your family, who are more than likely already comfortable being photographed by you, so experiment!
So that your images stand out from the rest of the year, try to include some of that dashing décor in the background of your images.
R
ehearse the group shot
Who doesn't love a great Christmas photography group shot? Whether it's for next year's holiday card or simply to remember the day, it is essential to get it spot on. Position everyone by the tree and surround them with presents or decorative objects to truly set the scene.
Use a tripod and self-timer so that no one misses out. Try not to leave any empty space in between people, as this can give the impression of omission. And most importantly, to avoid confusion, make sure that you have set yourself a designated space in the frame before pressing the shutter.
Throughout the day, try to take some candid group shots too, family members laughing, pulling crackers or carving the meat. These often turn out to be Christmas photography favourites, as they show the emotions of the day.
I
ndoor lighting techniques
Lighting your scene correctly at Christmas can make a huge difference, especially if you are trying to emulate the magical atmosphere.
Indoor lighting can be tricky with the warm Christmas lights; make sure that your white balance is set correctly for your wonderful white Christmas photography lighting.
Generally speaking, the higher your kelvin number, the cooler your shot will appear; this will differ in every house as not everyone uses the same bulbs. If white balance is still new to you, most cameras have useful pre-sets which can help balance out your colours.
For indoor lighting, the most effective setting to put your camera on would not be auto, but tungsten. This will cool the warmth that household lighting tends to emit.
S
hoot continuous / burst mode
There's nothing better than seeing the elation on a child's face upon discovering Santa has been during the night, eaten his mince pie and left a sack of presents. Santa's visit plays a major role at Christmas time, especially with younger children, therefore capturing the joy is essential.
To make sure that you don't miss a shot, switch your camera to burst mode (or continuous shooting) so that you can absorb every second. From the moment they wake up to the very last gift, their faces will glow, their smiles will be natural and your photographs will be timeless.
With wrapping paper being flung around the room, beware of the busy background, make sure that your eyes are drawn to the main subject with nothing too distracting in the back.
T
ell the story
The little details of Christmas photographs make it special for you. Be sure to snap up every precious moment; from the first realisation that Santa has dropped in, to playing with new toys in Christmas pyjamas.
Capturing those family moments, the relationship and love they hold creates a beautiful record to look back on. Essentially, the fundamentals of Christmas are similar in every household, be sure to show what makes yours unique.
M
ake a list, and check it twice
Double check everything is prepared before the big day. Don't forget to check your battery is charged, your memory card has plenty of storage, your settings are prepped and make sure you know where the best angle of view is in your house for those perfect portraits. Take test shots to make sure the lighting is right before the moment is upon you.
A
perture priority
Christmas is an enjoyable time, and we want you to enjoy your day but still get the best photographs possible.
Aperture priority allows you to take control over your depth whilst removing the headache of worrying about shutter speed or ISO. Shooting in aperture priority gives you easy adjustment options throughout the day for quick transitions between candid portraits and close ups of delicious food; switching between wide and narrow apertures is simply at your fingertips.
For example, in a shot of the family sat around the table, you may want to use a higher f-number (f/8 – f/11) to ensure everyone is featured clearly, whereas a bauble on the tree would require a low f-number (f/2.8) for that stunningly out of focus, green backdrop.
S

it back and relax… don't forget to enjoy your day!
After all the rush and excitement of the day, don't forget to take time out and steal a few moments for yourself to reflect upon the big day.
If you enjoyed this article, please leave a comment below:
iPhotography Course not only teaches you all the standard technical expertise, settings, skills, and special effects with your camera – but we also show you how to use these skills to develop your own individual style as a photographer.
Photographer Emily Lowrey gives her 5 top tips for taking village photos and capturing that quintessential picture postcard of rural life.
10 UNIQUE ways to light your portrait in this one light photography tutorial. Narrow, Rembrandt, Split, Butterfly, Clamshell and more…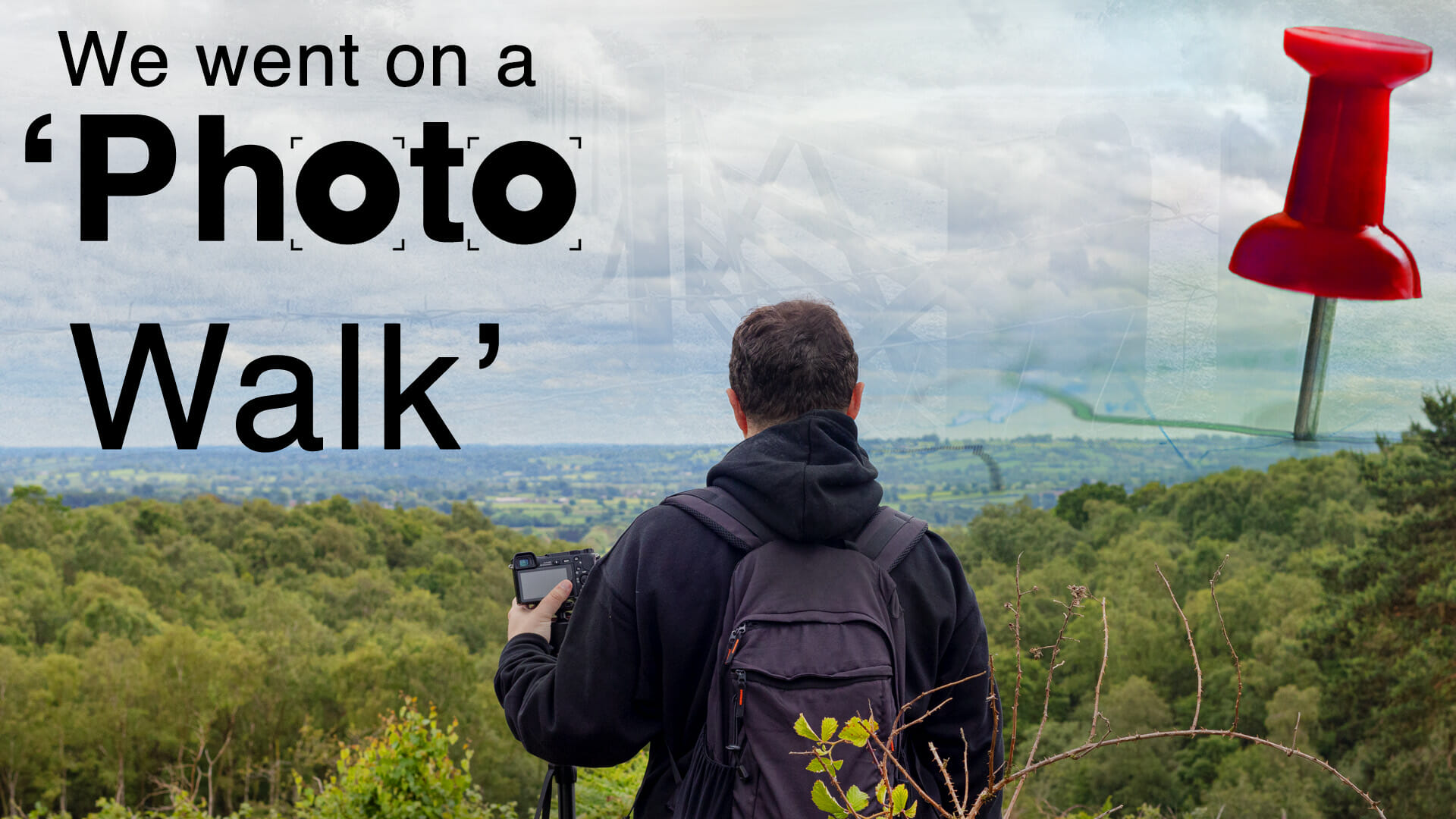 A good ol'photo walk is a brilliant way of peacefully and patiently learning about your camera in spontaneous moments. So we decided to try one out and explore the benefits.