photo game
Play the 'One Colour Photo' Game
photo game
We're going to play a photo game with our camera. We'll prove it's so easy that we're only going to use a smartphone to shoot with.
There's only one rule really, but it's going to be challenging, creative and totally inspiring – let's get started…
Firstly, photo games are just perfect when you are totally drained of inspiration.
When you're bored to the bone of shooting the same types of shots in the same locations you need to play this photo game.
Are you looking to do something totally different today?
Maybe you need to spice up your social media pictures, and a new style of picture could do that.
If so, you NEED to read about our 'One Colour Photo' game.
photo game
'What's the Name of the (Photo) Game?'
So what's the name of the photo game? Well there's no official name to it, so why don't we give it one? We'll call it……hmmm…. the 'One Colour Photo' game. 
With a title like that you can probably guess how it works, but just in case…
Photo Game Rules
Pick a colour. Don't make it too specific.
Get a camera – any camera.
Shoot pictures containing that colour and that colour only.
Seriously, like no other colours.
Shades and tints of your chosen colour are ok but nothing else.
No colour editing allowing. No photoshop. No cheating!
That's it. Start shooting…
photo game
How to Fill the Frame
It may take you a little while to find your opportunities in this photo game, but it'll be good exercise in the meantime! 😉
You've got to remember to use whatever camera you've got cleverly. Don't compose your shot in only a portrait orientation but give up if you're getting other colours in the way.
Make a few tilts to your shots to fill the frame with your colour. These are called 'Dutch Tilts'.
Since a lot of these shots are going to be abstract to some degree, it doesn't matter that your tilting the camera.
It's all about teaching yourself to see things that you may normally overlook.
Use the zoom on your camera to fill the frame if your minimum focus distance doesn't get you close enough.
If you want to go really abstract you don't have to even get the shot sharp either – it's your call.
We should say not to get too carried away in this photo game and start trespassing on to people's property. Be sensible.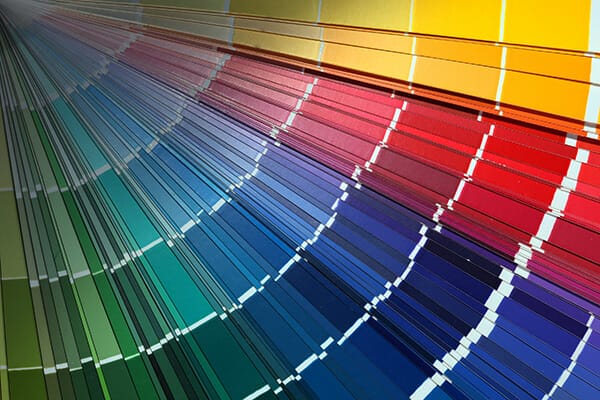 You can hopefully see why choosing a very specific colour will make your photo game harder, but that decision is up to you.
We'd say just to start off with a simple colour.
The biggest problem you're going to have is discipline.
We know it's true, there's even moments during the game where you'll try to convince yourself that 'that object kind of looks orange' or 'that's pretty close'. When it's actually not.
You really need to be hard on yourself to make this game worthwhile. So try and keep to the rules.
If you've got someone else out with you, make sure they're judging, you.
Not every opportunity you find will be useable. Sometimes playing around with different angles or cropping in closer won't eliminate other colours.
Sometimes you may need to admit defeat on some shots and move on.
You've really got to keep your eyes open for opportunities during the photo game.
Be constantly looking around above and below to make sure you're not missing a chance. Keep thinking 'orange, orange' (or whatever your colour is).
Your shots don't have to make sense or have a clear definition to what they are. We are simply testing our perception and creating compositions.
It's likely you are probably thinking whilst out shooting 'What am I going to do with all these picture afterwards?'
Well if you're, like us, playing this game with your phone, it's so simple to upload these pictures to Facebook or Instagram.
There's tons of apps you can download that can make a montage out your pictures and merge them all as one.
All we simply did was upload our pictures to a Google Photos account.
From there we made a square montage from their options to create a simple display of all the different textures and shades that we captured.
If you don't use social media then consider printing out your shots and frame them.
If it's your favourite colour, you could decorate your house with flashes of colour and make it an interesting talking point.
So how did you get on? Hopefully you feel a little bit more motivated, inspired and excited to pick your camera up and get shooting.
If you've had a stab at our 'One Colour' photo game then let us know what you thought. Was it easy peasy? Or have you learnt something new? Post your results to the iPhotography gallery. Tag us in your Facebook, Twitter or Instagram posts.
If you want to know more about iPhotography courses and how to get started on your own photography adventure by clicking here.
And don't forget if you want to be one of the first to see more of our iPhotography blogs and videos, make sure you're subscribed. Turn on that notification icon to our YouTube channel as well. We post new blogs every week so head back here to catch up on the next instalment.
iPhotography Course not only teaches you all the standard technical expertise, settings, skills, and special effects with your camera – but we also show you how to use these skills to develop your own individual style as a photographer.
Father's Day is the perfect time to capture photos of that special guy! These tips will help you get the best pictures of your Dad!
Basic Photoshop editing of photographs can be seen by some people as a betrayal to the pure simplicity of photography.
Confused by some of the words photographers talk about? Find out what they mean in our A-Z jargon-busting guide for new photographers.