Online Photo Storage
Best Ways to Backup your Photos
Since we take thousands of more photos than we used to in the digital photography age we need a reliable, safe and cost-effective place to store them. We're going to give you the full guide to online photo storage and what it means to store your photos in the cloud.
Why Should You Store Photos Online
'Why do you take a photo?' you should be asking yourself. Photographers do what they do to preserve memories for the future.
Anything worth preserving needs a safe place to be left. It's vital that you backup your photos regularly as relying on local external hard drives or prints isn't enough these days.
Digital photo storage is so (as you'll discover) cheap and easy to access it's almost inexplicable why you wouldn't do this. How to store photos in the cloud has been made simple and foolproof that it doesn't take a tech degree to follow the setup. Cloud storage for photographers is just commonplace nowadays so it's worth reading this guide to find out how it will make your filing system better as a photographer.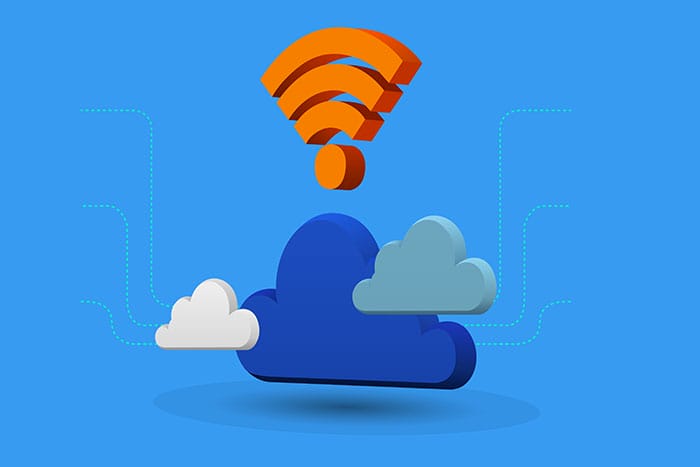 Tips for Backing up Photos Offline
While we talk about online photo storage this is only one way to backup your photos. We'd still recommend alternative local options. Unfortunately just printing your shots out and sticking them in photo storage boxes and albums isn't going to be the safest option anymore – you need an 'insurance option' in case the worst happens.
External portable hard drives or NAS drives are coming down in price year-by-year and offer a secondary backup option in case something goes wrong. As photographers, we tend to have at least 2 backups of all RAW and JPEG files – one online and one offline.
The best photo storage devices from our experience are WD My Passport external portable hard drives and Sandisk Portable SSD. We've used these drives for years without any issue *touch wood*.
What are the Best Online Photo Galleries?
The other thing we'd suggest is to set yourself up with a website too. Photo galleries can be made on websites. Squarespace, WordPress, Weebly, Wix and others can be built and maintained for free (with limits). It's not just to give you as a photographer some web presence but also it's another place to store your photos.
We don't recommend this as the only online photo storage location to choose though. It's just another fail-safe to consider on top of all the others.
Bear in mind (depending upon the platform) the images uploaded may not be of the greatest quality if you need to download them from the web at some time, but at least they are a visible memory.
You can also use popular online photo galleries to keep your shots if you don't want a website. Flickr photo storage, through a pro account, gives you unlimited online photo storage to back up your shots.
3 Best Cloud Storage for Photographers
Now is time for us to review our 3 favourite cloud storage platforms for photographers.
We get messages every now and again from members asking 'what is the best cloud storage?' so it was about time we took a look at the current options and what benefits they give for photographers.
Some cloud storage is free but increasingly comes with upload limits. For a small monthly fee in most places, you can get way more space if you need to upload a lot of RAW files for example.
If you are a pro photographer looking to store photos online then we've detailed 3 of the best cloud storage platforms.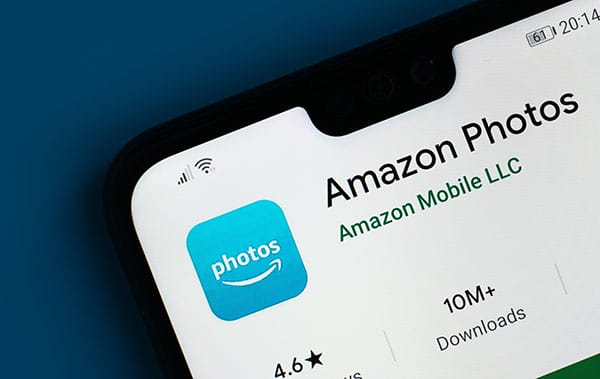 1. Google Photos
Why wouldn't the world's most popular website have online photo storage options?! Google photos is a brilliant space to back up your photos. There is so much functionality with using Google photos you'll love it as much as we do.
Create an account for free using any email address and when you download the mobile Google Photos app you'll get a Google Photos login screen to access your photos for the first time – after that, it'll open instantly.
All the photos that are stored on your phone from your camera, Instagram downloads, Whatsapp photos and videos can all be backed up immediately to Google photos without having to do anything. Nice to have that reassurance of no manual backing up.
Google Image Search
You don't have to go in and do a Google Photos backup and sync every couple of days – it's all done for you. If you are using the app on your phone it'll also help you clear duplicate images on your phones local storage drive so you free up valuable space. Handy!
You can do a Google Photos search using keywords such as locations, dates, people, objects and colours. You'll get a search return as Google trawls through your photos. This is a brilliant function if you have tens of thousands of photos in your cloud storage like us.
Are My Photos Safe with Google?
If you're worried about 'who else can access my Google photos' then the answer is no one. Google swears by its security measures to ensure your photos are safe. You can choose to share your Google photos with friends and family.
Up until recently, Google Photos used to allow unlimited cloud storage (though these images are slightly compressed). In 2021 this rule changed to allow free users a maximum capacity of around 15GB. Once you hit this limit, then you'll need to pay a monthly fee to increase the storage capacity.
How to Access Google Photos
It's not just an app though! You can also access your images on a PC/laptop/Mac too. Google Photos desktop is a very similar interface to the app versions.
You can sync and backup your shots just as easily. Syncing your Google Photos to your PC files is as easy as a drop and drag, you can also select individual files and multiple ones to download to your device too.
2. Amazon Photos
Given the success of Google in the online photo storage game, Amazon Photos joined the market and has been a rising competitor.
Amazon Photos offers unlimited storage for its Prime members. You can get full-resolution photo storage and 5 GB for video through Amazon Photos. If you're already a Prime member you get 5 GB of online photo storage for free.
Here are some of Amazon Photos' other highlights and benefits;
Secure backup of full-resolution photos (great for photographers)
Revisit past years with 'This Day' (think like Facebook Memories)
Personalise your Fire TV and Echo Show
Share photos and videos with up to five family members using Amazon Photos Family Vault
Search and sort your photos by people, places etc with advanced image recognition (much like Google Photos search function)
Whether you're using the Amazon Photos mobile app or the main website you can sign up for monthly plans which offer more online photo storage.
Their plans start at £1.49/month for 100 GB but you can increase that further to get 1 TB of online storage for £7.99 per month.
Amazon Photos lets you back up, organise and share all of the photos and videos from your phone, computer and other devices. Amazon Photo sharing is easy!
The photo storage app keeps your photos and videos safe, even if your phone is lost or damaged. Once your photos are stored in Amazon Photos, you can delete them from your device to make room on your phone.
What is Amazon Drive?
As an added bonus to the Amazon network of functionality, you can also store other types of files using Amazon Drive. Just like Google Drive (G Drive) you can store other (non-photo) file types and have them available on different devices. 
This is great for a photographer who needs to print out contracts, show presentations and send invoices wherever you are.
Amazon Drive downloads are quick and easy if you need your files back on a local device too. Once you've got past the security and Amazon Drive sign in then you'll get instant access to your folder structure much like Dropbox.
What is Amazon Print?
And what photographer wouldn't be complete without having a reliable platform to print their photos to sell. Using their website print service you can let Amazon Photos print your selected shots in a range of sizes and paper finishes. Amazon Photos albums aren't the most talked about on the market, but this could be a good time to get yourself some cheap photo books made before everyone jumps on the trend.
If you can track down an Amazon prints promo code online you may be able to save yourself some money too. It's best to check in from time to time around seasonal holidays as they'll generally run and offer on Amazon printing books and other products to drum up business.
How to Use Amazon Photos
Using Amazon Photos is pretty much the same as Google Photos. Though the interfaces look different the process of Amazon Photos uploads, through dropping and dragging or automated folder backups, is pretty much the same.
If you are moving from Google Photos to Amazon Photos you won't see much of a difference in how to use the app.
Amazon Photos v Google Photos
If we put them head to head, who comes out Amazon Photos v Google Photos? Well at the end of the day it's going to come down to price and if you're already embedded in either Amazon's or Google's ecosystems then you may not want to change.
Note – These prices are accurate as of August 2021.
If we look at it as pure nickels and dollars then Google Photos represents much better value for money. But if you've already got your Prime membership and your house is filled with Amazon Alexa smart speakers you may not want to switch platforms so readily.
3. Dropbox Photos
If you're more of a forward-thinking photographer who is looking at the possibility of building a business out of your photography then consider Dropbox and Dropbox Photos.
Dropbox is an all in one platform that will allow you to store photos, videos and all other types of files in the cloud. This is a fully comprehensive online storage platform.
If you like having a sense of order and you're good with folder structure and management then getting started with Dropbox photos isn't hard.
Whether you're using Dropbox on a desktop or via the mobile app you can upload, download and sync particular folders instantly. On a desktop device, you can work live in your Dropbox folders and files without having to download anything. Everything you do is synced and backed up for reliability.
Dropbox isn't designed in the same way as Google and Amazon photos – it's more business-minded. This is important to consider when choosing the best online photo storage platform for you. 
It may feel a bit more fiddly and complicated at the start if you're used to using mobile apps a lot. But if you've used cloud based storage in businesses before then Dropbox may be second nature to you.
Dropbox has 3 payment plans with different storage capacities;
Basic – 2 GB storage – FREE
Plus – 2 TB storage – £7.99
Family – 2 TB storage shared – £13.99 (this means you can have more than one user on this account all using the same cloud storage).
Where to Find Free Cloud Storage?
We've looked at paid storage options but are there any free cloud storage? Where are the free online photo storage sites you ask? Is there a free photo storage app?
Well, the answer is yes, and no. Yes in the sense that they exist; but not in the sense that the ones we've founded don't offer tonnes of capacity.
Either way, have a look at this genuinely free cloud storage platform outside of setting up websites, uploading to Flickr or creating a Google/Amazon account (if none of those is your kind of thing).
Photobucket
Photobucket App is a great place for online photo storage. You'll only get 2GB of free cloud storage though. This is the equivalent of around 420 images – most photographers can shoot that over a weekend!
Photobucket not online is a cloud storage app but also comes with a free photo editor too. The easy photo editor works nicely in combination with the storage aspect meaning you can do it all in one place.
It also has similar functionality to tag your images for search ease like Google Photos. While there are paid options you can increase your storage capacity you'll at least get 2 GB free.
Other articles connected to this topic;
iPhotography Course not only teaches you all the standard technical expertise, settings, skills, and special effects with your camera – but we also show you how to use these skills to develop your own individual style as a photographer.
Learn to take control of the exposure in your pictures by mastering F/stops. Get the best shots with help from this photography tutorial.
Look past the obvious POV and check out our 8 different creative angles that you can try with any photo. Up, Down, Left, Right – Let's Go!
Discover how to capture creative motion photographs using shutter speed. Learn how to shoot for blur and freeze frame photography.