Car Photography
The Supercharged Guide!
car photography
Life isn't all Lambos and luxury but for today at least we're turning our cameras to practical tips to improve your car photography.
Cars, like people, come in all shapes, sizes and colours which means there isn't one universal approach. But there are general considerations which you need to keep in mind.
Maybe you want to try out something new, or maybe you're thinking of selling your car and need some good advert photos? Either way, here are our top tips for car photography.
Sports cars, especially, are known for their power and imposing noise on the streets.
To emphasise that stature get down low and shoot on a wide-angle lens to make your motor look grand and overwhelming.
Shooting between 10-20mm will give you that wide view and convex curvature.
Certain cars are designed for particular environments. Think of an off-roader, taking a picture of a 4×4 would seem odd in a city. Aim to create a greater context for your motor by using the appropriate setting.
Take your off-roader to natural surroundings, sports cars to the racetrack and vintage rollers to retro locations.
It's important to make sure that your subject and background work together. If you are struggling to get the car to the right location then otherwise look for a plain setting that is non-descript such as a wall, garage door or car park.
A sneaky insider secret from pro photographers!
When parking your vehicle turn the front wheels in the opposite direction of your camera.
The idea behind it is that it'll make the car look dynamic, mid-movement, and as if it's swerving to avoid you!
Leaving the wheels straight will make the car look flat without a sense of motion.
Some cars have sumptuous aerodynamic curves across their bodies.
Shooting side-on (profile) to these motors will help show off those sleek rolling lines from front to back.
Keep at a low angle and use a focal length below 30mm to help with the width.
Using a shallow depth of field, shoot with a low f-stop number. Place attention on these curves and blur out any other potentially distracting elements.
Just because a car is one unit doesn't mean you only take one photo. Instead, think of all the different unique features and elements they have. Capture iconic things that make particular cars unique, think about:
Badges
Wheels
Spoilers
Exhausts
Grills
Alloys
Oh, and don't forget to shoot the inside too! This is a great way to create a texture filled collage, making a more colourful story. Again, think about shooting:
Steering Wheel
Seating material
Gearstick
Dashboard/Console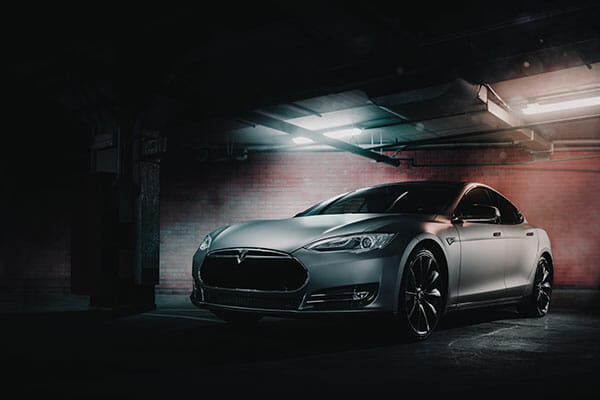 To add a little bit of mystery to your car photography shoot at night and provide your own lighting.
Little units such as Lume Cubes or other portable LED lights are great to expose small areas, drawing attention in a low-key format. Park under streetlights or near neon signs for different effects.
You could also advance your creativity by slowing down the shutter speed to 1-2 seconds and try out some light trails around the car. To discover a full tutorial about creating light trails around cars and other amazing techniques like this then check out the iPhotography Light Tricks course.
If you've been looking for a project close to home, then hopefully this will have inspired you to make the most of your motor and try out some car photography. And if you have, let us know. Show us your efforts!
If you're an iPhotography member, then post your shots in the gallery and tell us how you got on.
iPhotography Course not only teaches you all the standard technical expertise, settings, skills, and special effects with your camera – but we also show you how to use these skills to develop your own individual style as a photographer.
Get frustrated with metal cages, reflections and crowds? Then check out our 9 top tips to get the best photos at your local zoo.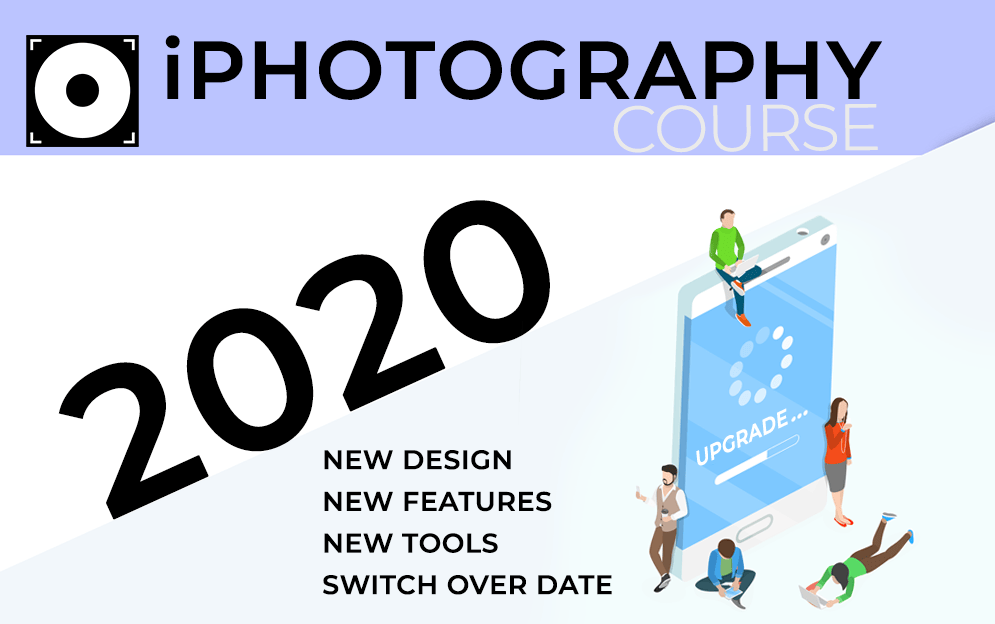 The iPhotography Course has been UPGRADED! The new design for 2020 includes new& faster modules, extra downloads, videos and so much more. Click for more.
Try our 5 creative and quick light tricks packed in to this guide from iPhotography. Ideal for new photographers to try out at home.