Tips For Getting Natural Smiles with Children
Photographing children can be difficult and often takes more time than you would expect. Be sure that you ask Mum and Dad if they want any particular shots as it can take all day in some cases.
Here are some top tips on how to get those natural-looking smiles:
1. Cut the Cheese
Telling a child to "Say Cheese" often causes those awkward, forced faces that don't truly capture who they are. You can't expect a child to walk into a photoshoot ready to smile on demand for a stranger.
2. Get Chatty
Instead, try simply talking to them first, find out what they like:
What's their favourite lesson at school?
Which foods do they detest the most?
What do they want to be when they're older?
Mix up the questions, and the reactions and expressions will naturally vary; this gives you, as the photographer, more to work with.
For example, asking a child if they like eating sprouts, broccoli or gherkins might cause you to capture some very interesting (or funny) facial expressions.
Create a bond between yourself and the child; that way you will appear less intimidating.
When photographing children, don't ask the child to smile, this can lead to making them feel uncomfortable, which will show in your photos, try making them laugh (or smile) naturally, for those glowing, uplifting images that Mum and Dad will adore!
Tip: To really make children feel at ease, get down low. Lying (or crouching) down to the child's eye level will help to make you look smaller and less menacing (or intimidating).
3. Trick for trick
What do all children love? Shouting and Screaming.
Most kids aren't allowed to scream and shout, which makes it great fun to kids (when they are allowed).
Firstly, make sure your neighbours are out, then encourage them to make as much noise as they like; not only will they be delighted with shock, but they'll have fun and love it!
This is a quick and easy way to make children instantly ease up in front of the camera (and in front of you).
The best way to create a calm, relaxed atmosphere (as quickly as possible), is to let the child do everything they're not allowed to. This means sticking their tongues out, pulling silly faces, making strange noises, or even getting a bit messy.
Think outside of the box, and go for alternative approaches. The children will know that you want them to smile, so instead, tell them to be as serious as possible.
If you ask a child to try not to smile, they will eventually break out into laughter. Turn this into a game, tell them that they are not allowed, under any circumstances to smile – they'll crack almost instantly.
4. Show and Tell
It is often a good idea to involve children in the photoshoot. They will be in a brand new environment, where they may feel uncomfortable. Why not show them the shots as you take them? Have your photos streaming to a computer nearby, or simply show them the back of the camera.
The more you keep them involved in the process, the more relaxed they will feel. If your camera has a flip screen, you could turn it to face them, show them what you're shooting as you're shooting.
To a small child, strange adults can appear more like giants. Get down onto the floor so that you're photographing children from a child's level (or below them).
You can use this to your advantage, make up a game and encourage them to get involved; this is bound to help them relax in your company. Much more importantly, your shots will be level with their height rather than appearing as if you're looking down on them.
If the children you're shooting aren't too young, pass them your camera and let them take some pictures of you. It is probably best to stay pretty close to them – just in case!
Be sure to pull your funniest face, this will bring out that lovely giggle, as well as make them feel relaxed around your camera equipment.
5. Use props
If you're shooting a newborn too, involve the siblings; let them see what you're doing and ask them what they think about the shot – then, include them in the shots too.
If a toddler is focused on the new baby or sibling (instead of you), you will get some beautiful natural shots. If you're lucky, you may capture a tender moment of interaction – priceless imagery!
Ever had a child who just wouldn't let go of that favourite toy? Or maybe it's a fancy dress costume (or item of clothing) that they will not be without. There's no reason to exclude their favourite toys or outfits from the frame, what better way to show their true personality than to keep these items in the shot?
There's no point in risking upsetting the child by taking their favourite toys or comfort items away from them. Instead, find ways to utilize the items – it will keep the child entertained and provide you with additional photographic opportunities, so keep the camera ready.
Older Children
When photographing children, the same rules apply to older kids. If they have a hobby that they are passionate about, introduce it within the session. This will make the process more enjoyable for them, and also helps you to connect with them as an individual. Capture the memories and always try to incorporate their personality.
We hope this article on photographing children has given you some fresh ideas, interesting tips and room for thought about. Next time you want to achieve those blushing candid shots of children, remember to warm up your singing voices, practice some practical jokes, and make sure you leave the cheese at home in the fridge (where it belongs).
And don't worry… if all else fails, who doesn't love a hilarious photo of an uncooperative child anyway? So get snapping and practice developing some new fun and creative child portraits.
iPhotography Course not only teaches you all the standard technical expertise, settings, skills, and special effects with your camera – but we also show you how to use these skills to develop your own individual style as a photographer.
Add that magical blur quality that is missing in your photos with our guide to bokeh photography. Packed with camera settings and pro tips!
Want some advice from people who have lived and breathed the profession? Discover our 10 realities of what it's like to be a professional photographer.
Find out how iPhotography student Laura Harrison creates her magnificent abstract photographs. Watch step-by-step her shooting and editing workflow.

Who Are Photography Classes Made For?
Are our classes made for you? Well if you're brand new to photography or been practising for a little while but starting to hit a wall then, the simple answer – YES! 
Whether you have just bought a camera or have spent years behind the viewfinder, our photography classes are comprehensive, educational, honest and cutting-edge – there are no other courses like it (believe us, we checked a lot!). 
We're like the Wikipedia of photography – all of the answers are under one roof.
3 Ways to Use Natural Light
Sunlight can be discussed using a few different photography terms and approaches. There are normally 4 considerations photographers look at when using natural light in their photos - Direction, Colour, Intensity and Quality.
1. Direction
In which direction is the light falling? Is the direction of the light where you need it to be? While it's very hard to change the direction of natural light unless you're using reflectors you may have to move your subject into the path of the light to get the right finish.
There are 3 main directions that you can use natural light in a photo;
FREE

- Optional Assignments

Some of our classes offer personal critiques and constructive feedback from qualified photography tutors. Receive 1-on-1 advice and tips from the experts.
5 Top Architectural Photography Tutorial Tips
How to Be a Nature Photographer
Going from a beginner nature photographer to making money from your camera you need dedication. It requires time and a never-ending passion to get outdoors with your cameras and practise new techniques. Get outdoors early and return when the sun sets.
Get familiar with your local woodlands and read nature books to learn about wildlife, birding and foliage. This will help you understand what you are shooting and when is the best time of year to find these subjects.
What Does This Guide Include?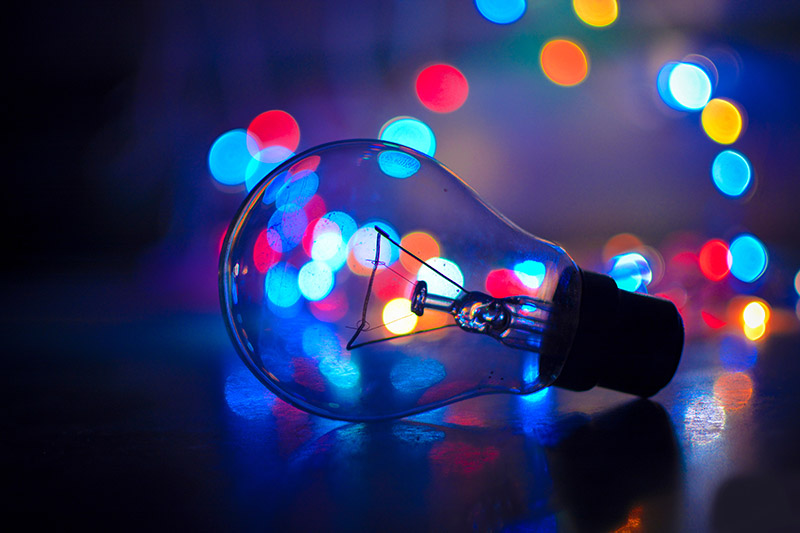 The other challenge when shooting through glass is the tinting. Unfortunately, architects and designers didn't think about us photographers when creating these skyscrapers.
Their windows are invariably tinted in some way to help with heating.
This means that some of your photos may have a green/grey tint to them.
It's not the biggest issue as you can rebalance this tint in editing with the 'tint' slider for example.