iPhotography Light Tricks Course
Discover How to Capture Stunning Light Effects With Your Camera
We've got all the answers right here in our introductory guide to the iPhotography Light Tricks Course. This is going to be the most fun you've ever had with your camera!
The ancient Greeks first used the word 'Phos' 'Graphe' (meaning light drawing) many years ago and this basic principle has been the cornerstone for creating photographs since the birth of the camera.
Our cameras can only create an image when light is present but the ability to trick light in different directions, shapes, qualities, and colours makes our love of photography soar with possibilities. The Light Tricks course is all about just that – we have compiled amazing techniques, ideas, practical exercises into a fun and interactive online learning experience.
YES! It's for everyone, including you!
Whether you have just bought a camera or have spent years behind the viewfinder, this course is insightful, comprehendible and cutting edge – there is no other course like it!
You'll find thousands of new techniques, tricks and training tutorials to push your photography forward. Maybe you are getting a little jaded of taking the same landscape or portrait and want to spice things up – we've got all the spice you need!
Ultimately iPhotography Light Tricks is for all levels of experience. We can guarantee you'll learn something you didn't know already. Which means your photography skills can only improve after completing this course.
The best thing about this course is that you don't always need to have a top end DSLR camera. A lot of our techniques and exercises can be done with a simple point and shoot compact. Or even your smartphone! As long as you've got a camera to hand then you'll find the iPhotography Light Tricks course is a great addition to your photography collection!
The team behind iPhotography Light Tricks have personally designed 18 visually stunning modules covering different aspects of Light Tricks. But let's break it down a little further and have a look what's in each module;
It goes without saying the iPhotography Light Tricks lessons are loaded with interactive quizzes and educational tests to help you keep all the information where you need it most.
There is also optional module assignments throughout the course. So you can hone in your skills and get feedback from the photographers who have produced the iPhotography Light Tricks course.
Show off your brand-new creations in our dedicated private gallery and talk to other students on the course about their experiences.
We'll even showcase some of the best Light Tricks shots regularly on our social media feeds – the whole world will be in awe of your photography!
After all of this artistic insight, you'll be bursting at the seams with inspiration for creative light tricks. With the ability to make a light source dance to your tune. Your photography portfolio is going to be overflowing with dramatic light trails and beautiful manipulations.
From the iPhotography Team
Add a stroke of magic and mystery to your imagery
iPhotography Course not only teaches you all the standard technical expertise, settings, skills, and special effects with your camera – but we also show you how to use these skills to develop your own individual style as a photographer.
Learn how to apply a crop factor to your focal lengths and understand how they change your photographs with this simple beginners guide from iPhotography.
Looking to make your photographs more personal, unique and consistent? We'll tell you how to find your style based on the shots you've already taken. More…
Start shooting for brands or just for fun as we give you tips and hints on how to do product photography with almost any type of camera!

Who Are Photography Classes Made For?
Are our classes made for you? Well if you're brand new to photography or been practising for a little while but starting to hit a wall then, the simple answer – YES! 
Whether you have just bought a camera or have spent years behind the viewfinder, our photography classes are comprehensive, educational, honest and cutting-edge – there are no other courses like it (believe us, we checked a lot!). 
We're like the Wikipedia of photography – all of the answers are under one roof.
3 Ways to Use Natural Light
Sunlight can be discussed using a few different photography terms and approaches. There are normally 4 considerations photographers look at when using natural light in their photos - Direction, Colour, Intensity and Quality.
1. Direction
In which direction is the light falling? Is the direction of the light where you need it to be? While it's very hard to change the direction of natural light unless you're using reflectors you may have to move your subject into the path of the light to get the right finish.
There are 3 main directions that you can use natural light in a photo;
FREE

- Optional Assignments

Some of our classes offer personal critiques and constructive feedback from qualified photography tutors. Receive 1-on-1 advice and tips from the experts.
5 Top Architectural Photography Tutorial Tips
How to Be a Nature Photographer
Going from a beginner nature photographer to making money from your camera you need dedication. It requires time and a never-ending passion to get outdoors with your cameras and practise new techniques. Get outdoors early and return when the sun sets.
Get familiar with your local woodlands and read nature books to learn about wildlife, birding and foliage. This will help you understand what you are shooting and when is the best time of year to find these subjects.
What Does This Guide Include?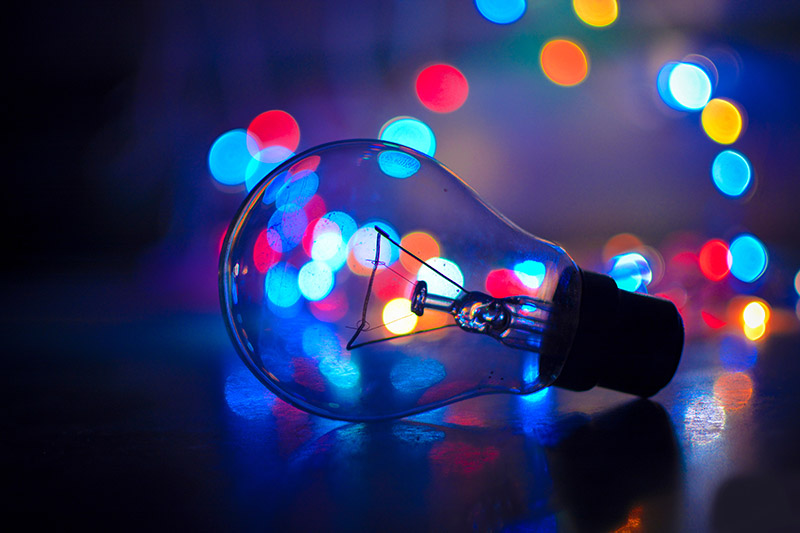 The other challenge when shooting through glass is the tinting. Unfortunately, architects and designers didn't think about us photographers when creating these skyscrapers.
Their windows are invariably tinted in some way to help with heating.
This means that some of your photos may have a green/grey tint to them.
It's not the biggest issue as you can rebalance this tint in editing with the 'tint' slider for example.