photography tips
5 Random Photography Tips
photography tips
Got a couple of minutes to spare? Want to pick up some totally unconnected random photography tips?
You'll never know which one will help you with your next photo outing.
We noticed that there are tonnes of channels on YouTube offering you 5 tips about aperture, focus or composition and we thought – what if we aren't interested in any of those things – it's a totally pointless video.
Why not make something for everyone, if possible?
That's why we've conjured up 5 practical (but random) photography tips.
Now it's a true roulette as to whether you'll learn something or not – but isn't it just fun to play the game at least?
These are tips that we, the tutors at iPhotography, use a lot so they aren't just gimmicks we assure you. They've saved us time, made us more productive and creative. So if you are lacking those things in your photography, the next few minutes are going to be really fun to stick around for.
This may sound counterproductive but leave your camera on whilst you're out shooting. If you're walking around town for example, you're way more likely to miss out on some interesting interactions or activity if you've camera is turned off.
Granted some cameras have a fast response time nowadays. But the fleeting moments can still be missed especially if you're photographing people so just keep your camera turned on.
The battery won't suffer as much as you think. You may only lose 5% of your battery power by just keeping it on, but this will vary.
Keeping it on will actually consume less power than all the times you're turning it off and on in between shots. Ultimately, it means your camera is ready to go at a moment's notice.
Try shooting in RAW and apply different colour profiles to get a live preview of what your image would look like in black & white, sepia or even colour splash.
This will allow you to see if the contrast levels are correct. It adds the benefit that you can instantly see if the story is more powerful in a different colour mode.
Black & White for instance is great to evoke more emotion in your image so it's a big favourite in portrait and street photography.
Shooting it in RAW means that when you actually come to edit your image, your file will still start off in colour (in case you change your mind).
It will save you time knowing which of the shots you want to edit in to black and white.
Random Tip – A word of warning though. If you shoot in JPEG instead and apply these colour filters, they will be permanent on your shot and you won't be able to change back to colour.
If you love going out for walks and you're taking your camera, teach yourself to walk a bit slower and don't just aim to get from A to B.
Appreciate what you see on your walk and always look around you, left to right and behind you.
After all photography is all about telling a story with your camera and no story is clear being told in a hurry.
You never know what scenes or details emerge when you move your position. Look for bold colours in dark areas, clear landscapes, contrasting textures, beautiful sunsets. Walk to high vantage points to capture wide vistas and dramatic skylines too.
By The Way – We spent a few hours going out on a photo walk a few weeks ago to see how useful they were. Click here to see what we spotted on our photo walk.
Tip 4. Explore on Instagram
This photography tip is one for the social media fans amongst you.
If you're looking for a new location to take your camera to, we'd recommend using Instagram as a research tool.
Yes, Instagram!
Their explore feature allows you to search for places and find images that other people have geo-tagged. So you can have a look at the location before you go.
This can save you so much time in planning.
It gives you a more accurate idea of the location from the public's perspective.
Furthermore, you can even order it by date which is great for outdoor photographers, as locations differ season to season.
See we told you they were random! But we really hope you've found something in those 5 photograph tips that will save you some time in the future. Let us know and tell us what your random photo hack is. Maybe we'll make a feature video of them all soon to share out!
Post your photography tips along with your uploads to the iPhotography gallery. Tag us in your Facebook, Twitter or Instagram posts.
If you want to know more about iPhotography and how to get started on your own photography adventure by clicking here.
And don't forget if you want to be one of the first to see more of our iPhotography blogs and videos, make sure you're subscribed. Turn on that notification icon to our YouTube channel as well. We post new blogs every week so head back here to catch up on the next instalment.
iPhotography Course not only teaches you all the standard technical expertise, settings, skills, and special effects with your camera – but we also show you how to use these skills to develop your own individual style as a photographer.
Clone photography is a great photography project for beginners or anyone! Learn how to plan, shoot and edit it in Photoshop.
Add that magical blur quality that is missing in your photos with our guide to bokeh photography. Packed with camera settings and pro tips!
Get all the answers to improving your photos in tricky conditions by mastering the exposure compensation dial in this guide for beginners.

Who Are Photography Classes Made For?
Are our classes made for you? Well if you're brand new to photography or been practising for a little while but starting to hit a wall then, the simple answer – YES! 
Whether you have just bought a camera or have spent years behind the viewfinder, our photography classes are comprehensive, educational, honest and cutting-edge – there are no other courses like it (believe us, we checked a lot!). 
We're like the Wikipedia of photography – all of the answers are under one roof.
3 Ways to Use Natural Light
Sunlight can be discussed using a few different photography terms and approaches. There are normally 4 considerations photographers look at when using natural light in their photos - Direction, Colour, Intensity and Quality.
1. Direction
In which direction is the light falling? Is the direction of the light where you need it to be? While it's very hard to change the direction of natural light unless you're using reflectors you may have to move your subject into the path of the light to get the right finish.
There are 3 main directions that you can use natural light in a photo;
FREE

- Optional Assignments

Some of our classes offer personal critiques and constructive feedback from qualified photography tutors. Receive 1-on-1 advice and tips from the experts.
5 Top Architectural Photography Tutorial Tips
How to Be a Nature Photographer
Going from a beginner nature photographer to making money from your camera you need dedication. It requires time and a never-ending passion to get outdoors with your cameras and practise new techniques. Get outdoors early and return when the sun sets.
Get familiar with your local woodlands and read nature books to learn about wildlife, birding and foliage. This will help you understand what you are shooting and when is the best time of year to find these subjects.
What Does This Guide Include?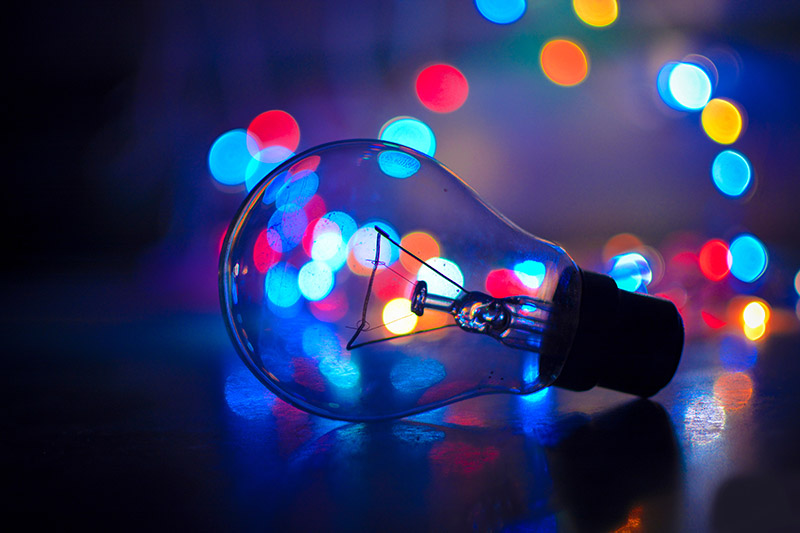 The other challenge when shooting through glass is the tinting. Unfortunately, architects and designers didn't think about us photographers when creating these skyscrapers.
Their windows are invariably tinted in some way to help with heating.
This means that some of your photos may have a green/grey tint to them.
It's not the biggest issue as you can rebalance this tint in editing with the 'tint' slider for example.