Photographing Birds in Your Garden
Online Workshop with Rachel Sinclair
Brand New, Live, Interactive Workshop
Watch and learn alongside Rachel Sinclair in this LIVE workshop on photographing garden birds.
Details:
EVENT: Photographing Garden Birds
DATE: Friday, March 5th 2021
TIME: 6PM – 7.30PM GMT (Check your timezone)
DURATION: 1.5-hours
LOCATION: Online (Zoom link provided on registration)

This event will be recorded so that you can watch it again and again.
What's Covered In This Online Photography Workshop
In this 90 minute workshop you will learn:
How to attract birds to your garden
How to get make photogenic perches
Techniques and settings for getting sharp photos
Basic editing techniques to quickly enhance your photos!
Product support from our tutor team
Meet Rachel, Your Wildlife Instructor!
This iPhotography workshop is lead by Rachel Sinclair, an expert wildlife photographer, teacher, safari specialist and all round animal lover.
Hi, I'm Rachel your iPhotography Wildlife instructor! After studying photography for four years and working in a busy high street studio shooting weddings and portraits, I realised my calling in life was spent amongst animals.
I love to help amateur photographers create stunning images of wild animals that are worth sharing. I feel each and every one of us can make a real difference to conservation and inspire others to care more about our natural world.
I look forward to you joining me on this wild adventure!
Don't delay – this workshop is limited to 20 spaces and they will go fast!
Hit the button below for instant access:
WORKSHOP FULL!
Add your email address to our waiting list to be notified of any future dates.

Frequently Asked Questions
Is this workshop suitable for beginners?
Yes, we assume no prior knowledge. In this workshop, Rachel goes into great detail about what equipment you'll need, what settings to use, along with when, where, how and why you should use them.
Will I get a recording of the event?
Yes. If you can't attend live for any reason or you're struggling to keep up, then you'll still get unlimited lifetime access to the workshop so that you can go through it again and again in your own time. You'll be able to speed up and slow down the recording so that you can learn at your own pace.
Can I ask Rachel specific questions?
Yes. There will be a live chat stream for you to post your questions that Rachel will answer as she is presenting. She will do her best to answer any queries that arise during the workshop. Rachel usually travels the world delivering intimate workshops to small groups of people, so this is an opportunity to interact with Rachel Sinclair at an in-depth level.
And this really is the biggest benefit of live workshops over pre-recorded courses; being able to ask the tutor specific questions about what she is doing and why she is doing it, will have a profound impact on your development as a wildlife photographer.
Will this course apply to the wildlife in my country?
Yes, this workshop will stream from the UK, but the techniques you'll learn can be applied to almost any country and across a diverse range of birds. You will not only learn the technical aspects of bird photography, but you'll gain a deep understanding of animal behaviour and how to capture the very best shots regardless of where you are or what's in front of you.
How will this workshop be delivered?
This workshop will be delivered via zoom. You can register for a free account with zoom by following this link if you haven't already got an account. Following the workshop, you will have access to the recording in the iPhotography Video Library.
iPhotography Course not only teaches you all the standard technical expertise, settings, skills, and special effects with your camera – but we also show you how to use these skills to develop your own individual style as a photographer.
Learn photography for beginners quick and easy with iPhotography's 30 Day Photographer course. Fast videos under 60 seconds each. Get it FREE
To celebrate that nearly 200,000 photos have been uploaded to the iPhotography gallery we've put together a Top 100 shots from 2021 (so far)!
Learn everything you need to start taking breathtaking landscape photography. Equipment Tips, Camera Settings & Compositional Ideas!

Who Are Photography Classes Made For?
Are our classes made for you? Well if you're brand new to photography or been practising for a little while but starting to hit a wall then, the simple answer – YES! 
Whether you have just bought a camera or have spent years behind the viewfinder, our photography classes are comprehensive, educational, honest and cutting-edge – there are no other courses like it (believe us, we checked a lot!). 
We're like the Wikipedia of photography – all of the answers are under one roof.
3 Ways to Use Natural Light
Sunlight can be discussed using a few different photography terms and approaches. There are normally 4 considerations photographers look at when using natural light in their photos - Direction, Colour, Intensity and Quality.
1. Direction
In which direction is the light falling? Is the direction of the light where you need it to be? While it's very hard to change the direction of natural light unless you're using reflectors you may have to move your subject into the path of the light to get the right finish.
There are 3 main directions that you can use natural light in a photo;
FREE

- Optional Assignments

Some of our classes offer personal critiques and constructive feedback from qualified photography tutors. Receive 1-on-1 advice and tips from the experts.
5 Top Architectural Photography Tutorial Tips
How to Be a Nature Photographer
Going from a beginner nature photographer to making money from your camera you need dedication. It requires time and a never-ending passion to get outdoors with your cameras and practise new techniques. Get outdoors early and return when the sun sets.
Get familiar with your local woodlands and read nature books to learn about wildlife, birding and foliage. This will help you understand what you are shooting and when is the best time of year to find these subjects.
What Does This Guide Include?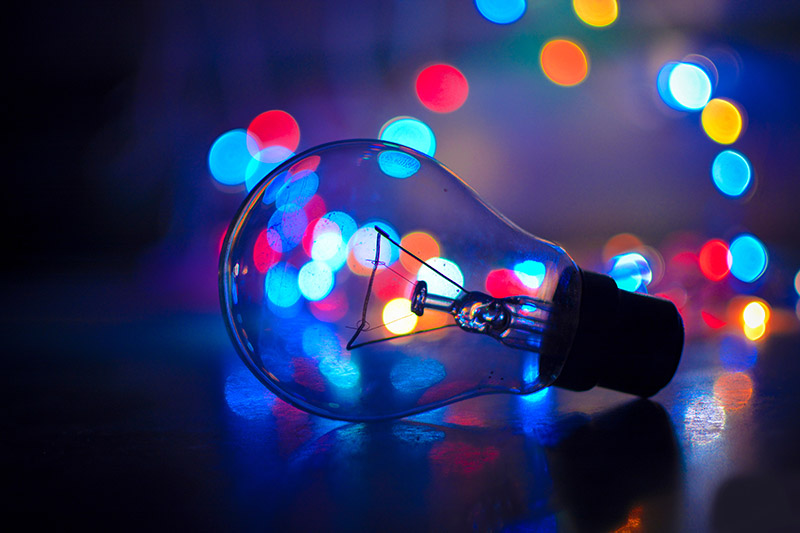 The other challenge when shooting through glass is the tinting. Unfortunately, architects and designers didn't think about us photographers when creating these skyscrapers.
Their windows are invariably tinted in some way to help with heating.
This means that some of your photos may have a green/grey tint to them.
It's not the biggest issue as you can rebalance this tint in editing with the 'tint' slider for example.