top 10
Top 10 Photos of the Month
top 10
April 2020
Each month the iPhotography™ Gallery sees hundreds of images uploaded by our students. Here are the Top 10 most popular images from the last 4 weeks:
Here are just a few of the comments from iPhotography students;
"I absolutely love this Carol! Striking image!"
"Love this, Carol. It really caught my eye when I opened the gallery this morning. So striking and the colours are lovely. 5* from me"
"I love this Carol. It's a beautiful, effective image; really nicely done."
Here are just a few of the comments from iPhotography students;
"Golly Barbara!!! How on earth?!!! It's fabulous."
"How indeed! Caped strawberry! Cool idea!"
"Agree with all the above. This is great Barbara. Could see it on a cafe wall."
Here are just a few of the comments from iPhotography students;
"Looks like you've nailed the shutter speed here. great action shot and the focus looks good to me"
"Yes I agree with the above comments, it's definitely dynamic and sharp with all the individual water droplets visible."
"Wow ! That's a great capture of action and motion. You captured so much detail too. Awesome."
Here are just a few of the comments from iPhotography students;
"I love your abstracts Barbara. This is really cool."
"Another smashing abstract Barbara. How do you do it!?"
"Really nice, Barbara! I like the use of circles and repetition. And the color is great, too. Well done!"
Here are just a few of the comments from iPhotography students;
"Stunning shot Justina. Beautiful composition, lovely DoF and perfect low angle. Gorgeous!"
"Gorgeous photo. Worthy of picture of the day for sure."
"Beautiful image Justyna I bet your sister in law would be very happy with a portrait like that. Filled with emotion and thought 🙂"
Here are just a few of the comments from iPhotography students;
"Wow. That is a fantastic picture. I see quite a few different stories here. Almost Disney-like. Well done."
"Exquisite for its mood setting story. The early morning mist, the inquisitive dog focused on both human companion and something off in the distance…relaxed and alert. It makes me feel like a quiet distant observer wanting to sit and relax and watch the scene unfold."
"WOW! Absolutely love this! Not much else to say what hasn't been said apart from #photoenvy. Well done"
Here are just a few of the comments from iPhotography students;
"This is stunning Deborah. I love the crop, the colour and the beautifully rendered raindrops."
"Deborah this is fantastic, I echo everything that Jean has said. The clarity of the water drops is perfect. Can't rate this highly enough. It would be my choice for a #POTD if we did one on a monday! 🙂"
"Beautiful work! Love that the flower takes up almost the whole frame and the purple is stunning on the black background. Agree with Stephen that it would be a great POTD."
Here are just a few of the comments from iPhotography students;
"This is a great capture Roy. Great clarity and composition."
"This is a fabulous action shot Roy! The birds are both so crisp and detailed. The green finch seems so nonplussed by the goldfinch seemingly flying straight for the sunflower chip he is eating! This is the kind of shot I hope to capture and would die for–well not literally die…but just saying I would really feel ecstatic about it."
"Wow, amazing capture, its so sharp and clear. Perfect moment!"
Here are just a few of the comments from iPhotography students;
"LOVE THIS! The colours are amazing! Perfectly captured #photoenvy."
"Really gorgeous, lovely colours and composition."
"Love the pattern in the sky and silhouette. Excellent."
Here are just a few of the comments from iPhotography students;
"Is this a pet fox?amazing shot!Nice side lighting."
"Oh Jerry this is magnificent, the orange and blues complement nicely. How patient did you have to be to get this shot?!"
"Thanks for sharing your process in achieving this stupendous image of the red fox as it really emphasizes the need for patience in doing wildlife photography. The colors are brilliant and how wonderful you got the fox to crest the mound of snow with its curious face still on and in the power position of looking down on you. I would love to be able to capture one such as this. A fantastic effort well paid off."
Congratulations to everyone who featured in the Top 10 this month. Thank you to all of our students who have uploaded images this past month and for all of those who have taken the time to comment and rate their fellow students work. Keep the amazing images coming and see if you can become one of the Top 10 images next month.
If you enjoyed this article, please leave a comment below:
iPhotography Course not only teaches you all the standard technical expertise, settings, skills, and special effects with your camera – but we also show you how to use these skills to develop your own individual style as a photographer.
Wedding photographer Martin walks you through his life-changing accident and how he dealt with the painful hurdles to get back behind the camera.
Perfect newborn photography tutorial with tips on lighting, best camera & lenses, props, how to set up a studio and promoting your business.
compositing photographs Diary of an Abstract Photographer (PART 2) by Laura Harrison (iPhotography student)compositing photographs If...

Who Are Photography Classes Made For?
Are our classes made for you? Well if you're brand new to photography or been practising for a little while but starting to hit a wall then, the simple answer – YES! 
Whether you have just bought a camera or have spent years behind the viewfinder, our photography classes are comprehensive, educational, honest and cutting-edge – there are no other courses like it (believe us, we checked a lot!). 
We're like the Wikipedia of photography – all of the answers are under one roof.
3 Ways to Use Natural Light
Sunlight can be discussed using a few different photography terms and approaches. There are normally 4 considerations photographers look at when using natural light in their photos - Direction, Colour, Intensity and Quality.
1. Direction
In which direction is the light falling? Is the direction of the light where you need it to be? While it's very hard to change the direction of natural light unless you're using reflectors you may have to move your subject into the path of the light to get the right finish.
There are 3 main directions that you can use natural light in a photo;
FREE

- Optional Assignments

Some of our classes offer personal critiques and constructive feedback from qualified photography tutors. Receive 1-on-1 advice and tips from the experts.
5 Top Architectural Photography Tutorial Tips
How to Be a Nature Photographer
Going from a beginner nature photographer to making money from your camera you need dedication. It requires time and a never-ending passion to get outdoors with your cameras and practise new techniques. Get outdoors early and return when the sun sets.
Get familiar with your local woodlands and read nature books to learn about wildlife, birding and foliage. This will help you understand what you are shooting and when is the best time of year to find these subjects.
What Does This Guide Include?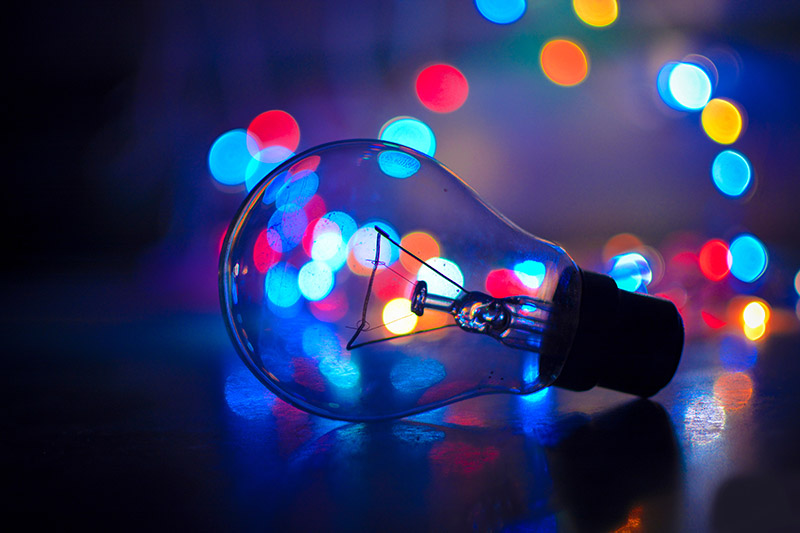 The other challenge when shooting through glass is the tinting. Unfortunately, architects and designers didn't think about us photographers when creating these skyscrapers.
Their windows are invariably tinted in some way to help with heating.
This means that some of your photos may have a green/grey tint to them.
It's not the biggest issue as you can rebalance this tint in editing with the 'tint' slider for example.