Top 10 Photos of the Month
top 10
May 2021
Each month the iPhotography™ Gallery sees hundreds of images uploaded by our students. Here are the Top 10 most popular images from the last 4 weeks:
Here are just a few of the comments from iPhotography students;
"I love this kind of landscape, it just holds me in awe. And what an amazing capture – it really gives a sense of the space and ruggedness of the land and of Mother Nature at work."
"Awesome landscape image Randy. The raw power of nature. Great lighting, colours and perfect timing."
"Love it, Randy! The golden hour light coming from the side underneath the storm is beautiful."
Here are just a few of the comments from iPhotography students;
"Love the angle this is taken from, everyone looks really happy and looks really good in b&w – a wonderful family picture."
"Wonderful family portrait. Definitely one for the wall!."
"I think everyone's comments already sum it up Catherine – a really nice family portrait. Well done for getting detail in the sky too as well as the family's faces nicely exposed too – not easy on sunny days."
Here are just a few of the comments from iPhotography students;
"I like the fact that it's hard to tell whether this is a straightforward photo of multiple in situ layers of graffiti that have built up over the years or an image you have created yourself by layering shots of graffiti from different sources. Whatever the process was the end result is very effective and has the feel of a collaged portrait."
"I think this is very cleverly done – my kind of edit – it really does look like that is genuine graffiti image on the side of a building somewhere. To me this is editing at its best and why I love photo composites if you have the right combination of images. Well done. This for me is a winner."
"Congratulations Carol! This is excellent, you've done a great job and well deserved 🙂 I never saw the original but this looks like an original."
Here are just a few of the comments from iPhotography students;
"This is stunning, I love the clarity of the doves eye (the one in flight). I have a special place in my heart for Doves, Woodies & feral pigeons. Such peaceful loving and nurturing birds. Great action shot."
"Perfect in every way. Congrats on a stunning image Anne."
"Really lovely. The one dove looks almost ornamental as it sits on the clay pot. Lovely capture of the second dove landing."
Here are just a few of the comments from iPhotography students;
"What a stunning pair of images. Brilliant. The colours here are so vibrant, with that red glow in the middle!! Wow."
"This is fab. I love how the colours interweave. Nothing wrong with your editing skills here!!!"
"Oh wow I would never have guessed what the image had started off as – that's an amazing edit given the level of abstractness from the original. Well done Roz!."
Here are just a few of the comments from iPhotography students;
"This is STUNNING. I really love it! 😀
The shape reminds me of sand dunes. I love the curves and texture of the leaf. It's very well lit and really has emotion being on the black background. Fantastic idea and really well executed Laura 😀"
"That is brilliant Laura! I really thought it was an exotic sand dune until I read your title! Just wow. It's a 6*!"
"I can only echo what has been said already, Laura. Absolutely wonderful!!!"
Here are just a few of the comments from iPhotography students;
"love this, Andrea! vibrant colors against the black background are perfect, and cool edit!"
"Love this one aswell. Really vivid colours and great editing."
"Nicely done Andrea. Love the colours and the way they are "dripping " from the top of the frame."
Here are just a few of the comments from iPhotography students;
"It looks so inviting and warm with the colours but the heavy clouds and rain spray makes it really cold and stormy, its a wonderful conflict another reason I'm so excited to meet you at Whitby! 🙂"
"Omg Bev! What a shot love that sky. And the silhouette adds great depth to the image."
"What a great shot, love the peaceful pasture scene ahead of a turbulent storm coming in, great contrast. The composition is also beautiful, the line of the hill leads the eye into the photo, the line of the cloud leads you back towards the line of the hill….well done!"
Here are just a few of the comments from iPhotography students;
"Beautiful reflections and the warm/cool tones make it seem so dramatic!"
"I love this one as well, such a beautiful sky and the reflections in the water, and the silhouette of the dock are really appealing"
"Agree it looks as though the sky is on fire, love the composition and the reflections."
Here are just a few of the comments from iPhotography students;
"Wow a stunning shot of a stunning cat. The eyes are crystal clear and just stand out in that photo. I can almost hear the cat purring with contentment."
"Just beautiful Nicki. Love the close crop and the softness of the image. Such a beautiful cat. Congratulations!"
"This is beautiful, agree with all the above, wish my cat would pose for me but he just wants to come up close to me for a fuss."
Congratulations to everyone who featured in the Top 10 this month. Thank you to all of our students who have uploaded images this past month and for all of those who have taken the time to comment and rate their fellow students work. Keep the amazing images coming and see if you can become one of the Top 10 images next month.
If you enjoyed this article, please leave a comment below:
iPhotography Course not only teaches you all the standard technical expertise, settings, skills, and special effects with your camera – but we also show you how to use these skills to develop your own individual style as a photographer.
Add a little humour to your photography and create combo photos inspired by photographer Stephen Mcmennamy – @combophoto Instagram
Capture incredible engagement photos for your clients using iPhotography student Susan Sienko's TOP TIPS on preparation and editing. Perfect for beginners!
In this flash photography tutorial, you'll learn how to use flash units. Built-in/pop up flashes, off-camera flashes and studio strobe flashes – we'll show you how they work.

Who Are Photography Classes Made For?
Are our classes made for you? Well if you're brand new to photography or been practising for a little while but starting to hit a wall then, the simple answer – YES! 
Whether you have just bought a camera or have spent years behind the viewfinder, our photography classes are comprehensive, educational, honest and cutting-edge – there are no other courses like it (believe us, we checked a lot!). 
We're like the Wikipedia of photography – all of the answers are under one roof.
3 Ways to Use Natural Light
Sunlight can be discussed using a few different photography terms and approaches. There are normally 4 considerations photographers look at when using natural light in their photos - Direction, Colour, Intensity and Quality.
1. Direction
In which direction is the light falling? Is the direction of the light where you need it to be? While it's very hard to change the direction of natural light unless you're using reflectors you may have to move your subject into the path of the light to get the right finish.
There are 3 main directions that you can use natural light in a photo;
FREE

- Optional Assignments

Some of our classes offer personal critiques and constructive feedback from qualified photography tutors. Receive 1-on-1 advice and tips from the experts.
5 Top Architectural Photography Tutorial Tips
How to Be a Nature Photographer
Going from a beginner nature photographer to making money from your camera you need dedication. It requires time and a never-ending passion to get outdoors with your cameras and practise new techniques. Get outdoors early and return when the sun sets.
Get familiar with your local woodlands and read nature books to learn about wildlife, birding and foliage. This will help you understand what you are shooting and when is the best time of year to find these subjects.
What Does This Guide Include?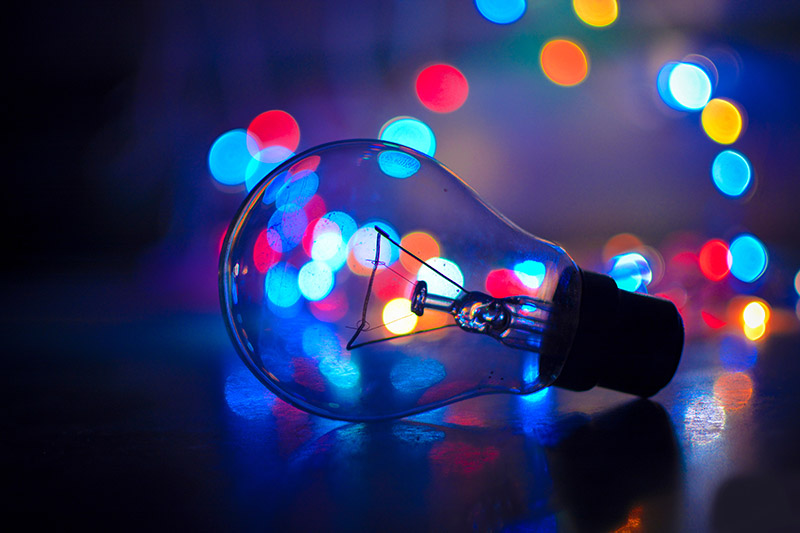 The other challenge when shooting through glass is the tinting. Unfortunately, architects and designers didn't think about us photographers when creating these skyscrapers.
Their windows are invariably tinted in some way to help with heating.
This means that some of your photos may have a green/grey tint to them.
It's not the biggest issue as you can rebalance this tint in editing with the 'tint' slider for example.