top 10
Top 10 Photos of the Month
top 10
May 2020
Each month the iPhotography™ Gallery sees hundreds of images uploaded by our students. Here are the Top 10 most popular images from the last 4 weeks:
Here are just a few of the comments from iPhotography students;
"Beautiful Barbara. Would make a great wall hanging!"
"Very creative Barbara. I love seeing your work in the gallery and how you continue to come up with such elegant images."
"This is striking Barbara! Very Japanese! Love the colours too. Well done!"
Here are just a few of the comments from iPhotography students;
"This is great Barbara. It's making my eyes go squiffy but it's brilliant."
"Wow, amazing, so much going on with the patterns and reflections. The black and white really works so well."
"I like the image Barbara but I find that line going under the top globe a little distracting, maybe if it can be edited out it would improve it even more."
Here are just a few of the comments from iPhotography students;
"Great capture – really shows the movement but at the same time you can clearly make out the family."
"This is great! I really get the feeling of the swirl and the expression on everyone's faces are priceless. The car is so sharp and the multiple coloured background lights give the dizzy feeling. Amazing capture…I am assuming you were in a car too?"
"Great shot, Christina. I did wonder whether a crop on the left of the shot to centre the car would have added balance but I think a crop would have spoiled the movement effect. Well done."
Here are just a few of the comments from iPhotography students;
"Love the lighting, contrast and mystery. Goldfinger!"
"Lovely – really like the golden glow on her hair."
"Another great example of low-key imagery Nicki. The light delineates the shape of your model's body without giving too much away but at the same time it's clear what the subject is. The golden highlights of the hair stand out without distracting and add further interest as well as extra information about a subject that is mostly in darkness."
Here are just a few of the comments from iPhotography students;
"I love this technique Laura. It's so well done and I like how you have made the papers in a language most of us can't read so that we don't get distracted by reading it. Fascinating stuff."
"Reading….now that's an understatement here. Awesome image, Laura. Is this one of those guys on the street somewhere or one of your fascinating edits? Do tell!"
"this is fab!! Perfect interpretation of the challenge! I really can't figure out how this was put together. BRILLIANT"
Here are just a few of the comments from iPhotography students;
"I love the colours in the sky and the capturing of the weed in the birds mouth. Not sure what editing you did but this photo gets my vote."
"This is a really good shot of a gannet gathering nesting material Phil. It's nice and sharp and you've caught it at a great angle too. Birds in flight aren't the easiest of subjects and you've caught this one really well. Is this the original background to the shot? If not you've done a really good editing job of it!"
"Many thanks for the great feedback Kevin, Nick, Noreen and Jo, yes nick it was a late shot on a very cold and windy day, the sky was grey and flat so I replaced it in editing and played around with it, I've been concentrating on improving my editing since the turn of the year so your comment has put a big smile on on my face."
Here are just a few of the comments from iPhotography students;
"This is wonderful Bev. Such a great idea beautifully executed."
"beautiful image, Bev! Love the colors and light, as well as your creativity!"
"Yes they are like dancing swans on a midnight lake or something Bev, what an idea. truly inspirational!!
Here are just a few of the comments from iPhotography students;
"Jeremy, I think you are right, it did work! The colours on the bird look so primary its almost as if he's popped into a can of Dulux. The overexposed sky works perfectly and really makes the details contrast and pop out. What an interesting little fellow. Well done."
"This is brilliant and really makes the bird stand out. Love the way its feathers are all fluffed out and the gorgeous colours."
"Stand out photo. Great that you were able to get so much detail in the bird whilst overexposing. Well done!"
Here are just a few of the comments from iPhotography students;
"Wow! Love it. The star in the background works really well. Love the composition!"
"Colin this is fantastic, truly a fantastic example of macro photography and a very considered composition and concept. We have to show this off! 🙂"
"Very Creative! I love the bright color and how the flag blends in so well with a splash of red–the white star matching those in the flag. Super!"
Here are just a few of the comments from iPhotography students;
"Great shot! Love the blurred reflections and there are so many shapes and patterns to draw in the viewer."
"I love the angle you used to get this shot. It is so detailed and I agree with Carol on the many shapes and patterns. Well done!"
"This is also my favourite of the set, it's a stunning shot. I agree with everything that's been said already!"
Congratulations to everyone who featured in the Top 10 this month. Thank you to all of our students who have uploaded images this past month and for all of those who have taken the time to comment and rate their fellow students work. Keep the amazing images coming and see if you can become one of the Top 10 images next month.
If you enjoyed this article, please leave a comment below:
iPhotography Course not only teaches you all the standard technical expertise, settings, skills, and special effects with your camera – but we also show you how to use these skills to develop your own individual style as a photographer.
When buying your next camera, consider these ESSENTIAL features to make your upgrade the perfect choice. IBIS, Sensor Choice, Dynamic Range & MORE! READ…
Wake up from the winter slumber with our 7 AMAZING spring photography tips to awaken your creative eye with nature and wildlife!
We've got 6 amazing photography gadgets to ease your workflow and make taking photos way more fun! Read, watch or listen to our favourite 6!

Who Are Photography Classes Made For?
Are our classes made for you? Well if you're brand new to photography or been practising for a little while but starting to hit a wall then, the simple answer – YES! 
Whether you have just bought a camera or have spent years behind the viewfinder, our photography classes are comprehensive, educational, honest and cutting-edge – there are no other courses like it (believe us, we checked a lot!). 
We're like the Wikipedia of photography – all of the answers are under one roof.
3 Ways to Use Natural Light
Sunlight can be discussed using a few different photography terms and approaches. There are normally 4 considerations photographers look at when using natural light in their photos - Direction, Colour, Intensity and Quality.
1. Direction
In which direction is the light falling? Is the direction of the light where you need it to be? While it's very hard to change the direction of natural light unless you're using reflectors you may have to move your subject into the path of the light to get the right finish.
There are 3 main directions that you can use natural light in a photo;
FREE

- Optional Assignments

Some of our classes offer personal critiques and constructive feedback from qualified photography tutors. Receive 1-on-1 advice and tips from the experts.
5 Top Architectural Photography Tutorial Tips
How to Be a Nature Photographer
Going from a beginner nature photographer to making money from your camera you need dedication. It requires time and a never-ending passion to get outdoors with your cameras and practise new techniques. Get outdoors early and return when the sun sets.
Get familiar with your local woodlands and read nature books to learn about wildlife, birding and foliage. This will help you understand what you are shooting and when is the best time of year to find these subjects.
What Does This Guide Include?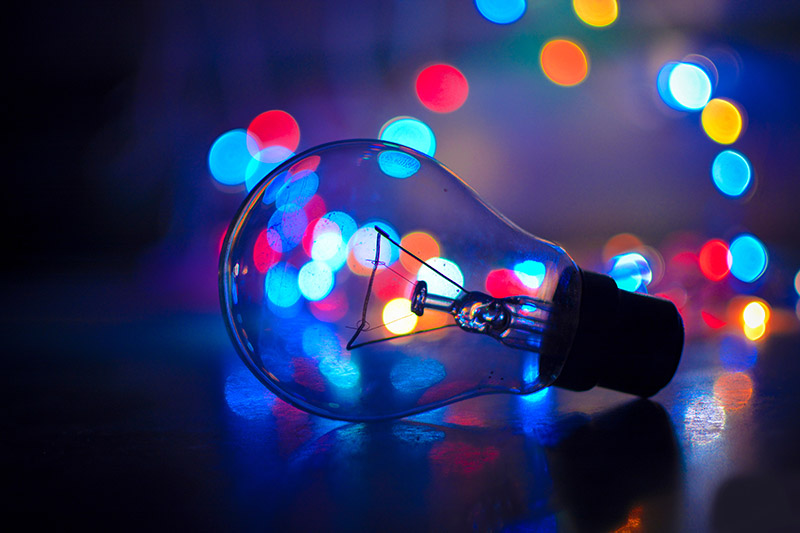 The other challenge when shooting through glass is the tinting. Unfortunately, architects and designers didn't think about us photographers when creating these skyscrapers.
Their windows are invariably tinted in some way to help with heating.
This means that some of your photos may have a green/grey tint to them.
It's not the biggest issue as you can rebalance this tint in editing with the 'tint' slider for example.