top 10
Top 10 Photos of the Month
top 10
January 2021
Each month the iPhotography™ Gallery sees hundreds of images uploaded by our students. Here are the Top 10 most popular images from the last 4 weeks:
Here are just a few of the comments from iPhotography students;
"Nicki this is beautiful, I love the composition, the blue tones which give a real winter feel to the image. So simple but so effective."
"Lovely composition, the blue and the snow together make it look so cold!"
"I love the simplicity of this beautiful winterscape, Nicki. Lovely colours and composition."
Here are just a few of the comments from iPhotography students;
"What a fab shot! composition is excellent. love it"
"Nicely captured – it's like he's just popped up to have a little peek at you."
"Great angle, composition and timing. Very well done Noreen 😀"
Here are just a few of the comments from iPhotography students;
"Lovely image, Anne. The tones make it such a calm scene. Love the composition too."
"This is beautiful Anne so calm looking, the composition is lovely and you have captured some action with the splash"
"I can only echo everyone else Anne. I love the mist, the tones and the splash. It's really beautiful."
Here are just a few of the comments from iPhotography students;
"Well done for giving both 'swans' a bit of space around the edge of the frame. Invariably we see a lot of times that the reflection isn't given enough space and it's cut off, unfortunately! But we shouldn't expect anything less but perfection from our 2020 Wildlife Photographer of the Year! 🙂"
"Another stunning shot Derek, the detail in the swan is great and I love the reflection. Also, add my congrats on WPOTY well deserved."
"Perfection in every details is the only way to describe this …. Wow!"
Here are just a few of the comments from iPhotography students;
"Agree! 🙂 This is a great food shot! I like the element of movement with the pouring syrup. The composition is perfect and lighting is great. And most important in any food shot is that the food actually looks good and you'd want to eat it! Great work!"
"This is an excellent food photo! I love the attention to detail in the display of the food and the blurred flowers in the background – great image Janine!"
"This is fantastic, Janine! Everything seems perfect down to the little details, and those waffles look amazing!"
Here are just a few of the comments from iPhotography students;
"Oh My! What a great capture with such incredible detail. The colors and scales are amazing. I don't think I've ever seen a water dragon, certainly not this close. If I could give you a 10 I would!"
"Great shot! Lizzy is quite photogenic and it looks like she's enjoying her dinner! Great detail and I love that you got her doing what comes naturally. Well done!"
"Agree with all the above comments. Cant say more outstanding shot and perfect timing too."
Here are just a few of the comments from iPhotography students;
"Amazing. You have really capture a great picture. It draws you into an adventure and makes you feel the cold."
"I love how dramatic the contrast of colours is! I wasn't sure what it was at first, a great mystery"
"Outstanding! Love everything about it. Composition, lighting and black and white are perfect. 5 stars…I'd give you more if I could. Well done.."
Here are just a few of the comments from iPhotography students;
"Oh Noreen a lovely image and looks delicious (I love raspberries lol)!"
"Superb work Noreen, really love the idea of the dusting on the raspberries, it lifts the level of detail. I wonder what it would look like if the spoon was the other way around and the raspberries were closer to the bottom instead. 🙂"
"This is stunning Noreen! I love everything about it. The spoon is beautiful. I hope you feel you're getting your mojo back. I think it's perfectly natural to have very low periods in these terrible times."
Here are just a few of the comments from iPhotography students;
"I cannot bring myself to do a self-portrait so I think you've had a great idea with this shot. I'd be worried if those bees were real – they look like big beasts to me!"
"Absolutely fabulous idea, very well done Audrey.
I hope you are enjoying learning about bees, they are fascinating creatures and we certainly need more of them! I hope they are encouraging you to let the bees keep their honey 😀"
"Great shot Audrey – works really well in B&W and the addition of bees and smoke looks great. 5* for acting too – your expression makes believe those bees are real."
Here are just a few of the comments from iPhotography students;
"Never thought an industrial site could look so compelling. I love the gold of the morning with the sun casting rays out from the central silo. The reflections and haze all add to the story. Great composition."
"Just wow! Fantastic golden light, the sun was beautifully positioned and I too like the haziness around the buildings. The reflections complete the scene. Wonderful image Bev."
"I just love this Bev. I think there is often something compelling in an industrial landscape and this one is really special. The sky, the reflections, the haze and the composition are all wonderful."
Congratulations to everyone who featured in the Top 10 this month. Thank you to all of our students who have uploaded images this past month and for all of those who have taken the time to comment and rate their fellow students work. Keep the amazing images coming and see if you can become one of the Top 10 images next month.
If you enjoyed this article, please leave a comment below:
iPhotography Course not only teaches you all the standard technical expertise, settings, skills, and special effects with your camera – but we also show you how to use these skills to develop your own individual style as a photographer.
Download these 10 free cheat sheets to improve your photography today – everything from basic camera dial settings to lighting setups & more.
Do you want to take better photos of your Lego figures or model railways? Read this miniature photography tutorial for tips & tricks.
Get the breakdown on how to shoot high key photographs. An easy guide for beginners to capture striking and beautiful pictures – perfect for portraits!

Who Are Photography Classes Made For?
Are our classes made for you? Well if you're brand new to photography or been practising for a little while but starting to hit a wall then, the simple answer – YES! 
Whether you have just bought a camera or have spent years behind the viewfinder, our photography classes are comprehensive, educational, honest and cutting-edge – there are no other courses like it (believe us, we checked a lot!). 
We're like the Wikipedia of photography – all of the answers are under one roof.
3 Ways to Use Natural Light
Sunlight can be discussed using a few different photography terms and approaches. There are normally 4 considerations photographers look at when using natural light in their photos - Direction, Colour, Intensity and Quality.
1. Direction
In which direction is the light falling? Is the direction of the light where you need it to be? While it's very hard to change the direction of natural light unless you're using reflectors you may have to move your subject into the path of the light to get the right finish.
There are 3 main directions that you can use natural light in a photo;
FREE

- Optional Assignments

Some of our classes offer personal critiques and constructive feedback from qualified photography tutors. Receive 1-on-1 advice and tips from the experts.
5 Top Architectural Photography Tutorial Tips
How to Be a Nature Photographer
Going from a beginner nature photographer to making money from your camera you need dedication. It requires time and a never-ending passion to get outdoors with your cameras and practise new techniques. Get outdoors early and return when the sun sets.
Get familiar with your local woodlands and read nature books to learn about wildlife, birding and foliage. This will help you understand what you are shooting and when is the best time of year to find these subjects.
What Does This Guide Include?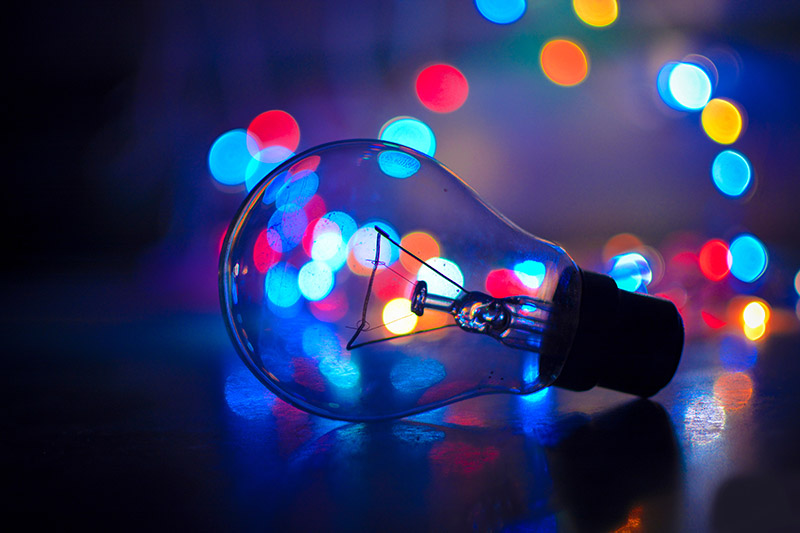 The other challenge when shooting through glass is the tinting. Unfortunately, architects and designers didn't think about us photographers when creating these skyscrapers.
Their windows are invariably tinted in some way to help with heating.
This means that some of your photos may have a green/grey tint to them.
It's not the biggest issue as you can rebalance this tint in editing with the 'tint' slider for example.