top 10
Top 10 Photos of the Month
February 2020
top 10
February 2020
Each month the iPhotography™ Gallery sees hundreds of images uploaded by our students. Here are the Top 10 most popular images from the last 4 weeks:
Here are just a few of the comments from iPhotography students;
"What a great set of photos, Jo! The images are really sharp especially as they're action shots. I think this is my favourite. The flight, colours, expression and hair are all great and the composition gives a sense of movement.."
"You have done really well Jo! This one is amazing! Love the composition as the child is flying into the picture rather than out of it. I hope you will be sending these to the family. Well done!"
"I like the immediate impact of this picture, but also the way some colours are repeated eg the amber hair/boot soles and peachy cheeks/sled. Very happy exuberant feel to it."
Here are just a few of the comments from iPhotography students;
"WOW! No need to say anything else!"
"Very creative Jon! Where do you get your ideas!"
"Very creative, if slightly scary. Well done on a great edit."
Here are just a few of the comments from iPhotography students;
"Very well done, Jon. As I knew it would be! Couldn't decide between the 2 but went with this one since you can see a little more of the red in the strawberry. Nice!!"
"I've been prevaricating between the two but what I like about this one is the density of the water (I'm assuming it's water). What I really love is the way a very simple set up with few ingredients can become so such a beautiful image with imagination and technical expertise."
"Great effect Jon. Like this one best also, not much in it but the background is a little darker and there is less glare in the sugar."
Here are just a few of the comments from iPhotography students;
"I can't wait to try this Scott. Just need the place and some decent weather! Love the location you chose with the rocky foreground. Textures well captured."
"Great shot Scott. Love the rocky setting and way the light is reflected in the puddles. Would love to have a go at this but yet to persuade anyone to take on the challenge.."
"Great picture Scott. Fab composition and I like how the light "bounces" over the rocks. Something I would like to try but the steel wool scares me a little."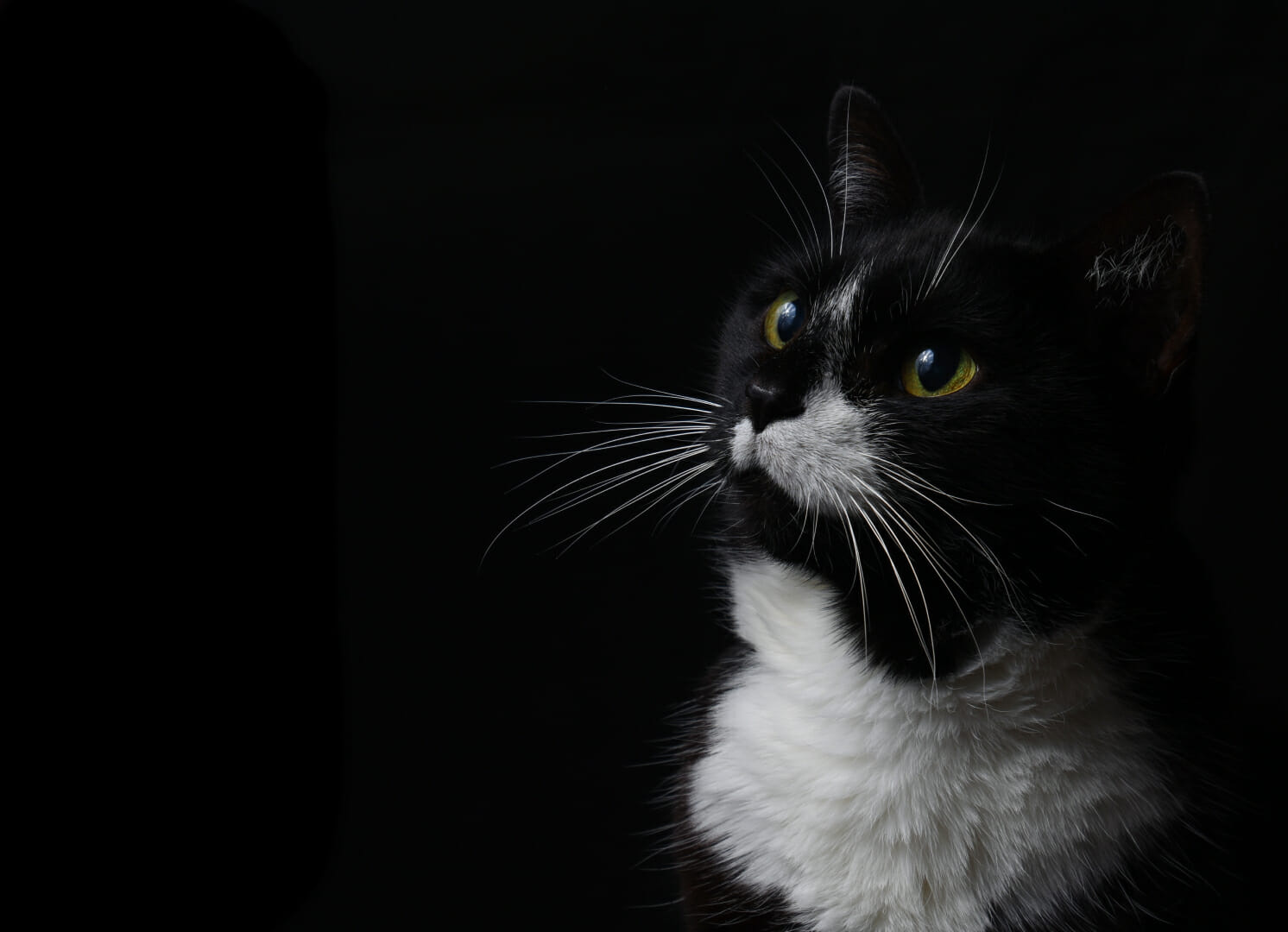 Here are just a few of the comments from iPhotography students;
"Love it. Captured the eyes and expression so well."
"The composition is just perfect, you've weighed the framing correctly, I think the last tweak I'd suggest would be to add a little more light to the fur. Possibly a backlight would just help separate him/her off the background and give him/her more of a clearer outline."
"I agree with Jon – cats are great models! Personally, I like the way she fades into the background, with her ear tufts standing out! Lovely shot."
Here are just a few of the comments from iPhotography students;
"I love the banding of colour in the sky this is just an incredible shot Jo, the detail in the birds is first class! The only thing I would look at is to edit the tree tops in the bottom right corner out as they are a little distracting but it's a minor detail on an overall brilliant effort."
"Well Jo you say you are a Newbie so a huge congratulations on getting POTD and its well deserved a great shot, i agree about the tree tops if you are able to edit out, also as a tip always make sure your lenses are clean i notice in the top left hand 2 faint small spots possibly water splash, it's not spoiling the photo but i thought it best to say as forgetting to clean the lens is an easy mistake rectified."
"Great shot, love the colours and silhouettes. Congrats on POTD"
Here are just a few of the comments from iPhotography students;
"Love this Phil. You have captured the essence of the heron beautifully!"
"Excellent, Phil! These are my favorite birds to photograph. Well composed and great reflection. Nice shot!"
"Hope you didn't..stumble that is! Sorry, well spotted and good capture Phil."
Here are just a few of the comments from iPhotography students;
"Really like this shot Jon, clear enough to see what it is without too much distortion but made so much more interesting with movement. My husband is a Wolves fan so also like the fact that 'Wolverhampton' is lit up in old gold lights!! 🙂"
"Jon, these are all awesome. I think on balance this is my favourite"
"Love it! Great how clearly you've captured the destination. Well done
(My next challenge to myself is to attempt light trails."
Here are just a few of the comments from iPhotography students;
"What can I say? Wonderful."
"Jeremy, what an experience and proves that there is much to gain by taking advantage of less than perfect weather. This shot is incredible."
"This is amazing, i've never seen a mountain hare before, it is so beautiful. well done you."
Here are just a few of the comments from iPhotography students;
"I love the composition of this and the clarity of the little building in comparison with the water. Lovely."
"What a beautiful place. You really have done it justice."
"Kirka is such a beautiful national park. A really lovely picture, you captured its beauty perfectly."
Congratulations to everyone who featured in the Top 10 this month. Thank you to all of our students who have uploaded images this past month and for all of those who have taken the time to comment and rate their fellow students work. Keep the amazing images coming and see if you can become one of the Top 10 images next month.
If you enjoyed this article, please leave a comment below:
iPhotography Course not only teaches you all the standard technical expertise, settings, skills, and special effects with your camera – but we also show you how to use these skills to develop your own individual style as a photographer.
A tilt-shift lens is useful for photographers who shoot architecture & landscapes. This tilt shift photography tutorial covers all you need.
A great guide for landscape photographers! Get pratical camera and editing tips. Learn how to improve your shots with HDR Photography.
Looking for a creative way to crop your photos? Minimalist, half and quarter crops are AMAZING ways to style your photos. FIND OUT HOW!

Who Are Photography Classes Made For?
Are our classes made for you? Well if you're brand new to photography or been practising for a little while but starting to hit a wall then, the simple answer – YES! 
Whether you have just bought a camera or have spent years behind the viewfinder, our photography classes are comprehensive, educational, honest and cutting-edge – there are no other courses like it (believe us, we checked a lot!). 
We're like the Wikipedia of photography – all of the answers are under one roof.
3 Ways to Use Natural Light
Sunlight can be discussed using a few different photography terms and approaches. There are normally 4 considerations photographers look at when using natural light in their photos - Direction, Colour, Intensity and Quality.
1. Direction
In which direction is the light falling? Is the direction of the light where you need it to be? While it's very hard to change the direction of natural light unless you're using reflectors you may have to move your subject into the path of the light to get the right finish.
There are 3 main directions that you can use natural light in a photo;
FREE

- Optional Assignments

Some of our classes offer personal critiques and constructive feedback from qualified photography tutors. Receive 1-on-1 advice and tips from the experts.
5 Top Architectural Photography Tutorial Tips
How to Be a Nature Photographer
Going from a beginner nature photographer to making money from your camera you need dedication. It requires time and a never-ending passion to get outdoors with your cameras and practise new techniques. Get outdoors early and return when the sun sets.
Get familiar with your local woodlands and read nature books to learn about wildlife, birding and foliage. This will help you understand what you are shooting and when is the best time of year to find these subjects.
What Does This Guide Include?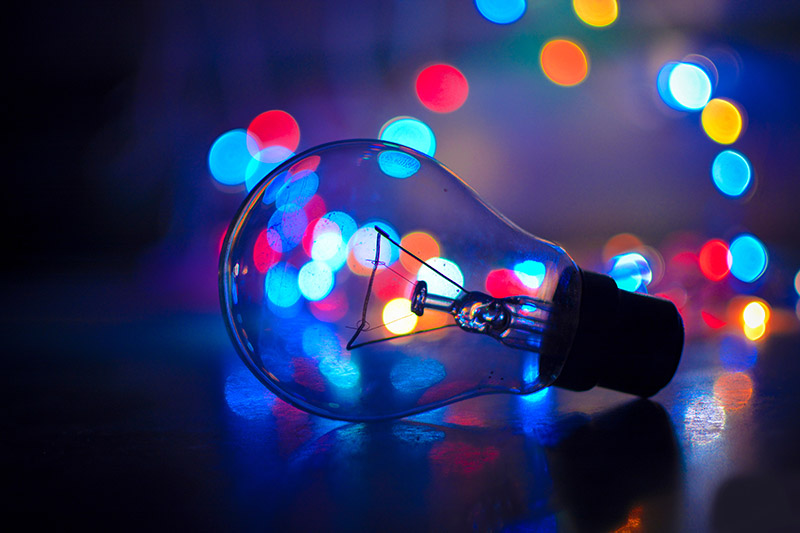 The other challenge when shooting through glass is the tinting. Unfortunately, architects and designers didn't think about us photographers when creating these skyscrapers.
Their windows are invariably tinted in some way to help with heating.
This means that some of your photos may have a green/grey tint to them.
It's not the biggest issue as you can rebalance this tint in editing with the 'tint' slider for example.