top 10
Top 10 Photos of the Month
top 10
December 2020
Each month the iPhotography™ Gallery sees hundreds of images uploaded by our students. Here are the Top 10 most popular images from the last 4 weeks:
Here are just a few of the comments from iPhotography students;
"I absolutely love everything about this Laura. The colours, the idea, the detail. Well done!!!"
"This is fantastic Laura. so creative and beautifully done. My husband/ assistant has just cleaned me some apostle spoons to photograph but I couldn't come up with anything half as beautiful as this."
"Very creative Laura from a very creative photographer that you are i like everything about it."
Here are just a few of the comments from iPhotography students;
"Lovely shot and I really love the editing. Like James said the contrasty b&w and the blues, really work well together. Great job Nicki 😀"
"Great winter landscape shot, Nicki. Love the dramatic sky against the snow. You can really feel the cold."
"This is wonderful Nicki. The contrast between that wonderful sky and the snowy landscape is beautiful."
Here are just a few of the comments from iPhotography students;
"This is too adorable!"
"I love these little harvest mice, this is gorgeous Barbara."
"A very clever composite. Nicely put together."
Here are just a few of the comments from iPhotography students;
"Wow this is amazing. The clarity is so on point. Fantastic shot of a fabulous bird. 🙂"
"Wow! Congrats Roz! Amazing clarity and detail! Very nicely composed with the swan looking into the picture. Love it!"
"Fabulous capture Roz. The timing and exposure are spot on and the detail is so sharp. Great shot"
5. Rebecca (iPhotography Head Tutor)
Here are just a few of the comments from iPhotography students;
"Beautiful Rebecca. A Merry Christmas to you too. 5* to you, Maizie and your mother."
"Same to you Rebecca and your lovely best friend. And well done mum for the pressing of the shutter!"
"Merry Christmas Rebecca and Maizie and to your Mum too this is lovely, I love the way she is holding her paws she looks so relaxed"
Here are just a few of the comments from iPhotography students;
"This is very beautiful and atmospheric Noreen. I never seem to find interesting gems at the end of my pathways!"
"I love avenues of trees. This one makes me shiver just looking at it. As Hilary says, beautiful and atmospheric."
"Brilliant composition Noreen, the tudor style architecture helps the house stand out but also complement the thick black shapes of the tree trunks too 🙂"
Here are just a few of the comments from iPhotography students;
"Fabulous shot, the sharpness is epic. Love the composition showing the old and new and the colours really compliment the shot. Brilliant! Well done Peter 😀."
"What a great shot. Everything that Rachel has said and also quite envious being by the coast… Like the bit of reflection in the water and the whole composition."
"Fab photo, Peter. I particularly like the texture in the old breakwater and the tones of the image."
Here are just a few of the comments from iPhotography students;
"This looks scrumptious Bev. Not sure how you got the (marshmallows?) floating in the air but very effective."
"Very creative, Bev, love the flying marshmallows and the red glow from the candles. Very cosy!!"
"Well isn't this just lovely! You've really hit that festive feeling perfectly Bev! Good luck in the competition and voting! 🙂"
Here are just a few of the comments from iPhotography students;
"I really like this Jean – very simple but eye catching. Sometimes you need simplicity to allow the photo to speak to you. You have that here. Well done 🙂"
"I agree with Michelle! The simplicity here really works, coupled with the beautiful colour of the background. You won't be seeing Christmas food pictures from me because if I buy or make it, I'll have to eat it! LOL!"
"The orange background is great. Makes the food feel yummy and inviting, just the kind of look that professionals look for in advertising 🙂 well done!"
Here are just a few of the comments from iPhotography students;
"This is beautiful, Matthew! I love the composition, with the lone tree and the gradient color behind it."
"Vivid sunset (or sunrise) colours here. Very atmospheric with the lone tree."
"Superb work Matthew wonderful image, I can see exactly why you got nominated for the POTY shortlist this year!"
Congratulations to everyone who featured in the Top 10 this month. Thank you to all of our students who have uploaded images this past month and for all of those who have taken the time to comment and rate their fellow students work. Keep the amazing images coming and see if you can become one of the Top 10 images next month.
If you enjoyed this article, please leave a comment below:
iPhotography Course not only teaches you all the standard technical expertise, settings, skills, and special effects with your camera – but we also show you how to use these skills to develop your own individual style as a photographer.
Looking to make your photographs more personal, unique and consistent? We'll tell you how to find your style based on the shots you've already taken. More…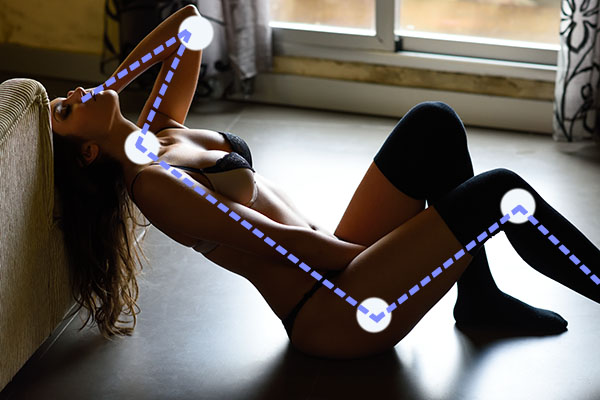 Try our true & tested tips in our boudoir photography tutorial · #1 Get a gold reflector · #2 Diffuse the flash · #3 Pose with elegance…
Spend some time with your furry friend and capture some pet photography portraits. We've got 5 quick tricks to make your shots look awesome!

Who Are Photography Classes Made For?
Are our classes made for you? Well if you're brand new to photography or been practising for a little while but starting to hit a wall then, the simple answer – YES! 
Whether you have just bought a camera or have spent years behind the viewfinder, our photography classes are comprehensive, educational, honest and cutting-edge – there are no other courses like it (believe us, we checked a lot!). 
We're like the Wikipedia of photography – all of the answers are under one roof.
3 Ways to Use Natural Light
Sunlight can be discussed using a few different photography terms and approaches. There are normally 4 considerations photographers look at when using natural light in their photos - Direction, Colour, Intensity and Quality.
1. Direction
In which direction is the light falling? Is the direction of the light where you need it to be? While it's very hard to change the direction of natural light unless you're using reflectors you may have to move your subject into the path of the light to get the right finish.
There are 3 main directions that you can use natural light in a photo;
FREE

- Optional Assignments

Some of our classes offer personal critiques and constructive feedback from qualified photography tutors. Receive 1-on-1 advice and tips from the experts.
5 Top Architectural Photography Tutorial Tips
How to Be a Nature Photographer
Going from a beginner nature photographer to making money from your camera you need dedication. It requires time and a never-ending passion to get outdoors with your cameras and practise new techniques. Get outdoors early and return when the sun sets.
Get familiar with your local woodlands and read nature books to learn about wildlife, birding and foliage. This will help you understand what you are shooting and when is the best time of year to find these subjects.
What Does This Guide Include?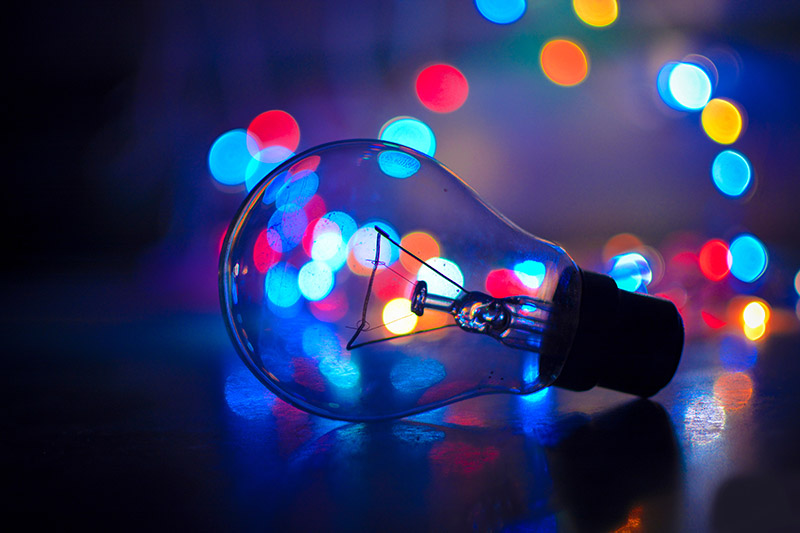 The other challenge when shooting through glass is the tinting. Unfortunately, architects and designers didn't think about us photographers when creating these skyscrapers.
Their windows are invariably tinted in some way to help with heating.
This means that some of your photos may have a green/grey tint to them.
It's not the biggest issue as you can rebalance this tint in editing with the 'tint' slider for example.