top 10
Top 10 Photos of the Month (April 2021)
top 10
April 2021
Each month the iPhotography™ Gallery sees hundreds of images uploaded by our students. Here are the Top 10 most popular images from the last 4 weeks:
Here are just a few of the comments from iPhotography students;
"Haha what a moment to capture! Fantastic."
"Fabulous capture. I wish that I had just a little bit of Peggy's energy!"
"Nicely captured – well timed and the angle makes it look so high. Maybe would have left a little more space above him so he doesn't seem like he is about to jump out of the picture but a top shot nonetheless!"
Here are just a few of the comments from iPhotography students;
"Oh wow! I love the details and the expressions on their faces. Their movements could have been choreographed!"
"Stunning photo, so full of drama. I wonder what they are discussing."
"Ditto all of the above. Great action shot. A couple of little dots as John mentions but I don't mind them."
Here are just a few of the comments from iPhotography students;
"Laura this is stunning. I love the colours and the DoP is amazing. That macro lens is having a good workout:-)"
"very nice. the more i looked, and i had to keep looking, in a good way, i'd have to remove those 4-5 white dots right in the focus area."
"What a beautiful shape and complementary colours Laura. The lighting and DoF look spot on to me.I can see why it is called a parrots beak plant. I don't think I have ever seen one. Really well done. Great use of your macro lens."
Here are just a few of the comments from iPhotography students;
"Nice timing with the birds, and gorgeous lighting but I get the feeling there is just a little tilt to the picture and I haven't decided whether I like the vignetted effect or whether it could be cropped tighter.."
"How pretty Steve. It takes a level of patience and stubbornness to persist in unpredictable lighting conditions to get amazing shots like this. Hats off to you!"
"Absolutely gorgeous! Love how the birds are perfectly placed in the beautiful lit area. I think John is right about the tilt with the water sloping right to left."
Here are just a few of the comments from iPhotography students;
"Just brilliant Bev! This made me smile!"
"Such an imaginative idea. Brilliant"
"I love this so quirky – I would never have thought to do anything like this."
Here are just a few of the comments from iPhotography students;
"How do you even come across shots like this? Well spotted, I love it.."
"Fantastic capture, and such an unusual presentation of nature. Really graphic, amazing shot"
"Love this – did you bring it indoors to do the shoot? I'm intrigued"
Here are just a few of the comments from iPhotography students;
"Lovely action shot. It's great to see two paws off the ground. Looks like Monty's on a mission!."
"A great action shot of Monty. I really like it. Would make a good photo for a pet advertisement. Well done Carol."
"Beautiful action shot with nice sharp eyes despite the motion of your subject. Also wonderful light"
Here are just a few of the comments from iPhotography students;
"And it worked really well Laura. Great colours and you have certainly captured as sense of movement."
"Love the transition of colours. This has worked well with the long exposure. Good composition."
"Really interesting. I like the sharp texture of the background against the feathery, almost watercolour colours in the flags. Great idea."
Here are just a few of the comments from iPhotography students;
"I like this Jean, made my mouth water, so it has to get 5 stars! Lovely vivid colours and the ? slate board is perfect.."
"I really like the composition, colors and lighting, well done.."
"I love this, Jean! Wonderful composition and colors, just really well done all around!"
Here are just a few of the comments from iPhotography students;
"I'm loving the bright colours and the Pop Art treatment of this shot Deborah! Very Andy Warhol. It's nice to see you taking such a creative approach to the challenge and treating your subject as an art object rather than something to be eaten. Excellent work!"
"This is brilliant Deborah. So imaginative and beautifully done. The colours are fab."
"I love the creativity of this shot. Congratulations on a well deserved win."
Congratulations to everyone who featured in the Top 10 this month. Thank you to all of our students who have uploaded images this past month and for all of those who have taken the time to comment and rate their fellow students work. Keep the amazing images coming and see if you can become one of the Top 10 images next month.
If you enjoyed this article, please leave a comment below:
iPhotography Course not only teaches you all the standard technical expertise, settings, skills, and special effects with your camera – but we also show you how to use these skills to develop your own individual style as a photographer.
Discover these 22 AMAZING Glamour Photography Poses, Tips & Tutorials for beginner photographers. Master lighting, camera settings and building a home studio.
Use these 10 practical tips to improve your bird photography. Discover these professional secrets to use in your garden or in the wild!
Pick up AMAZING pratical tips on how creating conflict and contrast in your photos. Make shots more dramatic with these professional tips!

Who Are Photography Classes Made For?
Are our classes made for you? Well if you're brand new to photography or been practising for a little while but starting to hit a wall then, the simple answer – YES! 
Whether you have just bought a camera or have spent years behind the viewfinder, our photography classes are comprehensive, educational, honest and cutting-edge – there are no other courses like it (believe us, we checked a lot!). 
We're like the Wikipedia of photography – all of the answers are under one roof.
3 Ways to Use Natural Light
Sunlight can be discussed using a few different photography terms and approaches. There are normally 4 considerations photographers look at when using natural light in their photos - Direction, Colour, Intensity and Quality.
1. Direction
In which direction is the light falling? Is the direction of the light where you need it to be? While it's very hard to change the direction of natural light unless you're using reflectors you may have to move your subject into the path of the light to get the right finish.
There are 3 main directions that you can use natural light in a photo;
FREE

- Optional Assignments

Some of our classes offer personal critiques and constructive feedback from qualified photography tutors. Receive 1-on-1 advice and tips from the experts.
5 Top Architectural Photography Tutorial Tips
How to Be a Nature Photographer
Going from a beginner nature photographer to making money from your camera you need dedication. It requires time and a never-ending passion to get outdoors with your cameras and practise new techniques. Get outdoors early and return when the sun sets.
Get familiar with your local woodlands and read nature books to learn about wildlife, birding and foliage. This will help you understand what you are shooting and when is the best time of year to find these subjects.
What Does This Guide Include?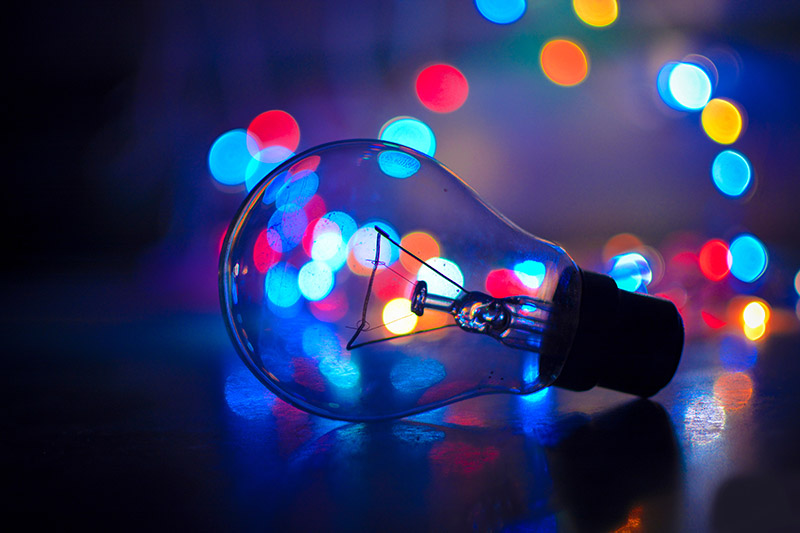 The other challenge when shooting through glass is the tinting. Unfortunately, architects and designers didn't think about us photographers when creating these skyscrapers.
Their windows are invariably tinted in some way to help with heating.
This means that some of your photos may have a green/grey tint to them.
It's not the biggest issue as you can rebalance this tint in editing with the 'tint' slider for example.