Top 10 Photos of the Month
top 10
June 2021
Each month the iPhotography™ Gallery sees hundreds of images uploaded by our students. Here are the Top 10 most popular images from the last 4 weeks:
Here are just a few of the comments from iPhotography students;
"Ooh I love this John! The colours are beautiful and youve caught the lights perfectly. The angles of the piers are great too."
"Really love this John… all of the above and hats off to you for getting up so early! Beautiful image."
"Well deserved POTD especially as it involved getting up so early. Were you hoping to catch the partial eclipse by any chance?"
Here are just a few of the comments from iPhotography students;
"It's a really peaceful moment in a way too. Even though it looks like a storm is brewing everything is still calm and the clash of the warm and dark skies are setting up a lovely atmosphere in the distance 🙂"
"Very bright but moody shot. I love the play of the light on the water. The chair really works in this image to convey a wan to be there feeling"
"a bench with a view!! I've not managed to add to my series but this is gorgeous! a mixture if calm and stormy, well spotted. #photoenvy."
Here are just a few of the comments from iPhotography students;
"Love shots like this. Great job. I think red and yellow work well together."
"This is great, the reflection is really strong and the colours so vibrant."
"How wonderful Betty this was so close to being #POTD it was in the top 3 for the day we think 🙂 Well done, what a lovely mix of strong colour and great patternation 🙂"
Here are just a few of the comments from iPhotography students;
"Fantastic portrait – distinguished, regal. I really like the way the dog is looking off camera, what a poser. Brilliant."
"Oh Carol what a beautiful photo and lovely dog! A great portrait well done! Hope you are well : )"
"Thank you so much to you all. I am
Now very disappointed that I took this without the owners knowing so cannot forward it to them."
Here are just a few of the comments from iPhotography students;
"Nice composition and definitely quite flashy to be worn to the clubs."
"Not sure the style of the shoes is of the period Carol but this shot makes me think of 70s disco and Saturday Night Fever. It's the bright colours, the shiny silver and those lazer like flashes of light. Love it!!"
"Blimey! Must learn to go back when viewing the gallery. Missed this one somehow. Cracking image Carol; love the way the layered streaks draws the eye in to the shoes.."
Here are just a few of the comments from iPhotography students;
"Agree this is a lovely shot, great reflections"
"What more to say! A lovely photo. Would make a great jigsaw puzzle!"
"Awesome photo with great composition. I like the story depicted especially by that gangway cutting across the water raising a lot of intrigues"
Here are just a few of the comments from iPhotography students;
"That is a lovely light, Bev. A really beautiful image!"
"It was well worth the wait Bev as you've caught a lovely light here! I love the way the hill and the rocks have caught the low evening sunlight and stand in contrast to the much darker fields in the background."
"Amazing shot Bev. Love the way light is transitioning and the colour tones of the fields. Well done"
Here are just a few of the comments from iPhotography students;
"Beautiful image Gareth. It is nice to know the story behind it which makes it more meaningful for those who view it."
"That's a very sad story Gareth and this image obviously means a lot to you, and the explanation adds an extra layer of meaning for other people who see it. It's also a beautiful image in its own right that's strong enough to stand on its own and that makes all the difference when it comes to meaningful images like this as I do think there's a sense of what you're communicating here even without the explanation to go with it.."
"This is a beautiful stand alone photo, but the story adds so much more to it. Great shot."
Here are just a few of the comments from iPhotography students;
"Wow… amazing shot Rhona. Clarity is perfect.. trying to decide if it is landing on waves or salt? Looks fantastic whichever it is. Love the contrasting colours of its beak and feet against the white and the background."
"Lovely shot Rhonda. They always strike me that they should be clumsy, but they're really quite graceful birds. Great detailing and nice background"
"Wow! This certainly is a fantastic shot Rhonda! You've caught this bird in a great light and judged the depth of field and focus perfectly so it stands out sharply from the dark surf in the background. It's a beautifully composed image too."
Here are just a few of the comments from iPhotography students;
"Beautifully taken Andrew – awesome sky."
"Perfect. The eye is drawn right through the scene to the beautiful sky. Just stunning!"
"SO MUCH BETTER!!! Feedback can be hard to take especially when you think you've taken a cracking shot. And by doing those little tweaks earned you POTD!!! Well done you! Whoop whoop."
Congratulations to everyone who featured in the Top 10 this month. Thank you to all of our students who have uploaded images this past month and for all of those who have taken the time to comment and rate their fellow students work. Keep the amazing images coming and see if you can become one of the Top 10 images next month.
If you enjoyed this article, please leave a comment below:
iPhotography Course not only teaches you all the standard technical expertise, settings, skills, and special effects with your camera – but we also show you how to use these skills to develop your own individual style as a photographer.
Perfect newborn photography tutorial with tips on lighting, best camera & lenses, props, how to set up a studio and promoting your business.
Looking to make your photographs more personal, unique and consistent? We'll tell you how to find your style based on the shots you've already taken. More…
Get all the answers to improving your photos in tricky conditions by mastering the exposure compensation dial in this guide for beginners.

Who Are Photography Classes Made For?
Are our classes made for you? Well if you're brand new to photography or been practising for a little while but starting to hit a wall then, the simple answer – YES! 
Whether you have just bought a camera or have spent years behind the viewfinder, our photography classes are comprehensive, educational, honest and cutting-edge – there are no other courses like it (believe us, we checked a lot!). 
We're like the Wikipedia of photography – all of the answers are under one roof.
3 Ways to Use Natural Light
Sunlight can be discussed using a few different photography terms and approaches. There are normally 4 considerations photographers look at when using natural light in their photos - Direction, Colour, Intensity and Quality.
1. Direction
In which direction is the light falling? Is the direction of the light where you need it to be? While it's very hard to change the direction of natural light unless you're using reflectors you may have to move your subject into the path of the light to get the right finish.
There are 3 main directions that you can use natural light in a photo;
FREE

- Optional Assignments

Some of our classes offer personal critiques and constructive feedback from qualified photography tutors. Receive 1-on-1 advice and tips from the experts.
5 Top Architectural Photography Tutorial Tips
How to Be a Nature Photographer
Going from a beginner nature photographer to making money from your camera you need dedication. It requires time and a never-ending passion to get outdoors with your cameras and practise new techniques. Get outdoors early and return when the sun sets.
Get familiar with your local woodlands and read nature books to learn about wildlife, birding and foliage. This will help you understand what you are shooting and when is the best time of year to find these subjects.
What Does This Guide Include?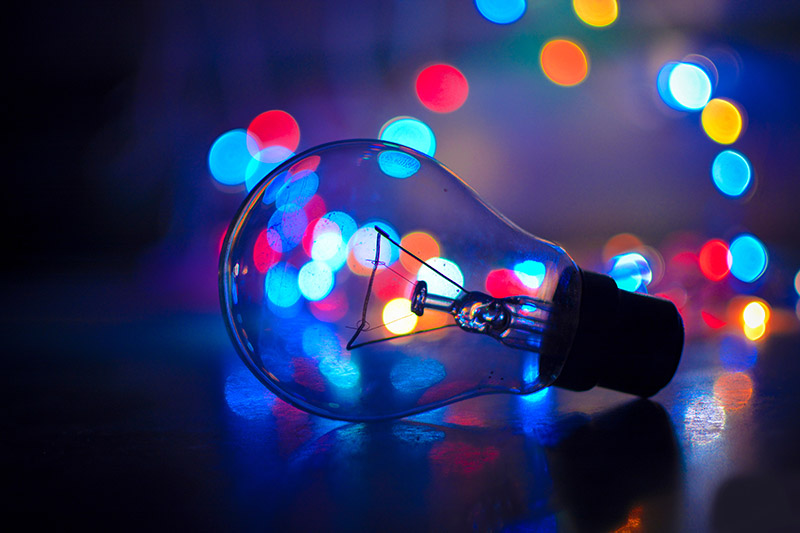 The other challenge when shooting through glass is the tinting. Unfortunately, architects and designers didn't think about us photographers when creating these skyscrapers.
Their windows are invariably tinted in some way to help with heating.
This means that some of your photos may have a green/grey tint to them.
It's not the biggest issue as you can rebalance this tint in editing with the 'tint' slider for example.