top 10
Top 10 Photos of the Month
top 10
February 2021
Each month the iPhotography™ Gallery sees hundreds of images uploaded by our students. Here are the Top 10 most popular images from the last 4 weeks:
Here are just a few of the comments from iPhotography students;
"Wow this is stunning. It was nice of him to pose for you."
"Wonderful shot Bev. The reflection is amazing. You have captured incredible detail. Great idea to feed him."
"Wonderful shot Bev, really simple and clever -we're always saying they are the most successful ingredients to a good image – simplicity and well executed technically! 🙂"
Here are just a few of the comments from iPhotography students;
"This is absolutely stunning Carol. Everything about it; I don't know what else to say other than brilliant and all other superlatives."
"Beautifully done, I really love the reflection captured in the eye. This makes you want to reach out and give the horse a stroke.."
"Lighting is perfect here. And I love that you only see a portion of his face. Great composition, lighting, texture, everything! Nice work!"
Here are just a few of the comments from iPhotography students;
"Those eyes!! What a gorgeous image Carol."
"Another stunning photo Carol. It's beautifully captured and the dog is so lovely."
"Lolly's eyes certainly pop! She's really cute. Lovely portrait, Carol."
Here are just a few of the comments from iPhotography students;
"This is beautiful Jean – so elegant looking. Nice background colour that really offsets the flowers and great lighting."
"Just beautiful! It has a softness to it which I really like. The background colours really allow the tulips to shine."
"Now isn't this a nice harbinger of the spring to come? Well composed and I really like seeing the snow out the window and these perky colorful tulips beckoning"
Here are just a few of the comments from iPhotography students;
"I really like this kind of image Nicki. The symmetry is great and I like the B&W. I think it's straight. I agree with Christina, I think it's an optical illusion."
"Love this Nicki the hanging globe lights are extra interest to an already great image!"
"I think I've looked at this for 5 minutes, at least. It's a great image filled with form and shadow and texture. At first I thought it drew right. Then left. But then really looking, it's all seems straight but the shadows and light trick your eye. I'm not bothered by the missing light. I like seeing it how it really is. Perfect for black and white. Well done."
Here are just a few of the comments from iPhotography students;
"Thats a very nice shot from a great angle, Nicki. Well captured!"
"Great shot! I like the grassy terrain and that ominous sky. Makes you wonder what these sheep are up to. I think the one in the back has his eye on you! Love the perspective and the color in this. Well done!"
"Very interesting shot! Definitely tells a story. Makes me think they are wondering where the Border Collies are to tell them what they should do! (A Gary Larson cartoon, not sure if he is popular over there?) Anyway, their expressions draw me in as well as the composition, the uphill shot and the ominous sky."
Here are just a few of the comments from iPhotography students;
"Just lovely Jean. The colours are perfect. This would look beautiful framed."
"Such a beautiful portrait reminding me of a painting. Great choice of colors and the tulips still pop."
"These filters you are using are working well but obviously it's you that's producing these great shots, this would look good on a wall."
Here are just a few of the comments from iPhotography students;
"This is a beautiful image Steve and looks more like a painting than a photograph, particularly in the treatment of the sky. I love the competition with the leading lines of the tracks drawing the eye into the distance and the flock of birds adds an extra element of atmosphere and interest. Great work!"
"I would be putting this on my wall if I were you. Really interesting composition and edit. It does look like a painting. Frame it!"
"I love this, it is crazy beautiful, so moody and dramatic. Love the leading lines with the road and the fence that lead me into the photo and then the flock of birds that capture my attention and also lead me to look at the sky and the texture in it. Awesome."
Here are just a few of the comments from iPhotography students;
"I love this photo Nicki. It breaks your heart that people are so scathing of homeless people whilst having no idea what has led to their plight. . This photo captures the story very well with the shop windows, great composition and terrific B&W edit."
"Sad story, but really good capture of emotion and suffering.. Agree with Jean on B&W edit. I find it hard to approach people in these circumstances, but their stories certainly need telling."
"Well done for being brave enough to ask to take this image, it is so sad that someone who has served their country is then abandoned by society and the very people they have risked their lives for. This image is so well captured and shows the vulnerability of mankind as we don't know what fate awaits us in the future and this could be any one of us. The composition and the edit is great."
Here are just a few of the comments from iPhotography students;
"Gosh the clarity is wonderful, really nice to have that little bit of texture on the surface of the water too. The fact they are facing away from each other is a lovely symmetry too. Well done! Well done on yesterday's #WeekendChallenge win too!"
"Brilliant image! Warm golden haze and the water ripple is perfect!"
"Great, simple and clear composition. I like the drops in the water next to the small one (Egret?). Well done."
Congratulations to everyone who featured in the Top 10 this month. Thank you to all of our students who have uploaded images this past month and for all of those who have taken the time to comment and rate their fellow students work. Keep the amazing images coming and see if you can become one of the Top 10 images next month.
If you enjoyed this article, please leave a comment below:
iPhotography Course not only teaches you all the standard technical expertise, settings, skills, and special effects with your camera – but we also show you how to use these skills to develop your own individual style as a photographer.
Are you the kind of person who loves to 'people watch'? Are you looking to push your street photography into the public domain? Would you like to learn to capture life in its purest form?
Looking to make your photographs more personal, unique and consistent? We'll tell you how to find your style based on the shots you've already taken. More…
Pick up AMAZING pratical tips on how creating conflict and contrast in your photos. Make shots more dramatic with these professional tips!

Who Are Photography Classes Made For?
Are our classes made for you? Well if you're brand new to photography or been practising for a little while but starting to hit a wall then, the simple answer – YES! 
Whether you have just bought a camera or have spent years behind the viewfinder, our photography classes are comprehensive, educational, honest and cutting-edge – there are no other courses like it (believe us, we checked a lot!). 
We're like the Wikipedia of photography – all of the answers are under one roof.
3 Ways to Use Natural Light
Sunlight can be discussed using a few different photography terms and approaches. There are normally 4 considerations photographers look at when using natural light in their photos - Direction, Colour, Intensity and Quality.
1. Direction
In which direction is the light falling? Is the direction of the light where you need it to be? While it's very hard to change the direction of natural light unless you're using reflectors you may have to move your subject into the path of the light to get the right finish.
There are 3 main directions that you can use natural light in a photo;
FREE

- Optional Assignments

Some of our classes offer personal critiques and constructive feedback from qualified photography tutors. Receive 1-on-1 advice and tips from the experts.
5 Top Architectural Photography Tutorial Tips
How to Be a Nature Photographer
Going from a beginner nature photographer to making money from your camera you need dedication. It requires time and a never-ending passion to get outdoors with your cameras and practise new techniques. Get outdoors early and return when the sun sets.
Get familiar with your local woodlands and read nature books to learn about wildlife, birding and foliage. This will help you understand what you are shooting and when is the best time of year to find these subjects.
What Does This Guide Include?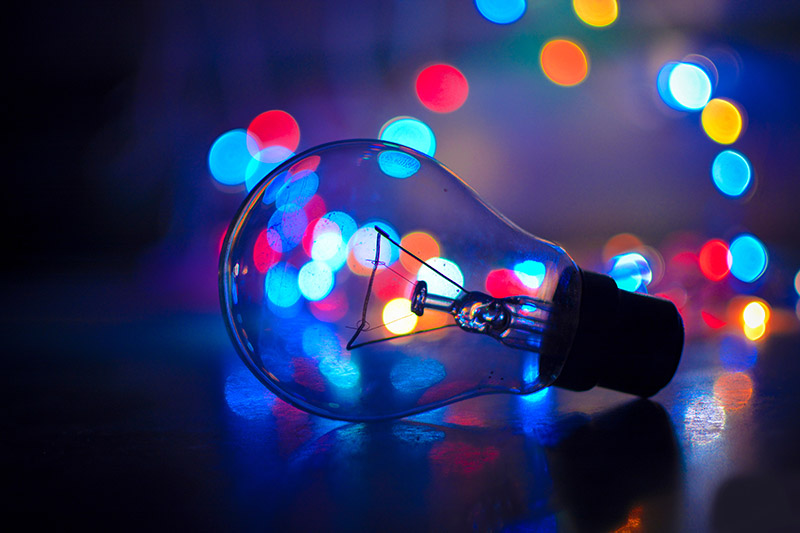 The other challenge when shooting through glass is the tinting. Unfortunately, architects and designers didn't think about us photographers when creating these skyscrapers.
Their windows are invariably tinted in some way to help with heating.
This means that some of your photos may have a green/grey tint to them.
It's not the biggest issue as you can rebalance this tint in editing with the 'tint' slider for example.