World Photography Day
World Photography Day 2020
World Photography Day
While finding itself in the middle of a global struggle, World Photography Day remains a moment to celebrate all that is honest and inspiring about photography.
World Photography Day in 2020 falls on the 19th August and will be marked in a number of ways for photographers around the planet.
For us, at iPhotography, we are combining this calendar highlight alongside celebrating our 8th birthday!
Back in mid-2012 iPhotography took up our online home and began training thousands of aspiring photographers. 
As a thank you for the years of loyalty and hard work our students have shown launching a competition – the likes of which we've never done before.
Starting on Monday 17th August 2020 we will launch our #Celebr8Challenge for all iPhotography students.
Similar to our ever-popular weekend challenges this #Celebr8Challenge is a 5-day photo competition with the theme all based around the NUMBER 8.
Starting from Monday 17th August – Friday 21st August 2020 take and upload your most creative photos based around the number 8.
You can enter as many images as your account allows. iPhotography students can upload 4 per day.
iPhotography+ members can upload 12 per day.
Quantity will not equal success though, as we are looking for quality, inspiration and effectiveness.
Think of ways to interpret the theme; how to add in effects you've learnt from the courses; how can you stand out?
ALL entries for the #Celebr8Challenge MUST be uploaded to the iPhotography gallery using the #Celebr8Challenge category filter on the upload form. Entries which are not placed under this category or posted elsewhere will not be judged.
Ensure your entries are of the highest possible quality
As we expect this to be a huge competition (because of the prize on offer) the iPhotography tutors will take the weekend once the competition closes to shortlist a number of hot entries.
On Monday 24th August 2020 the shortlist will be announced on our Facebook, Twitter and Instagram feed for you all to vote. All students will get 3 votes each.
The vote will close on Friday 28th August 2020 and the overall winner (with the highest number of votes) will be announced on Monday 31st August 2020.
You're probably asking yourself, yeah, but is it all worth it? We think so!
The #Celebr8Challenge Champion will receive
4 x 1-hour private online training sessions
with an iPhotography tutor.
Accessed by video meeting we'll review your current photography skills, discuss with you what you want to improve, and put together a customised plan on how to achieve your goals. 
We'll arrange dates that fit in with your life and you'll improve your photos with the personal help of a professional photographer in this unique prize.
All photographs entered are subject to the normal iPhotography gallery rules.

Click here.

Students can enter as many images as they like (only bound by their account quota).

Starting date for entries:

Monday 17th August 2020 

Closing date for entries:

Friday 21st August 2020 (11:59 pm BST – UK time)

All entries must be submitted to the gallery under the

#Celeb8Challenge

category. Entries outside of this will not be accepted.

Images must be original and not already posted in the gallery

.

Entries can be edited.

Current images posted in the gallery cannot be re-edited and entered as new.

Shortlist decision will be made by the iPhotography tutors.

The overall winner is chosen by iPhotography students and the result is non-disputable.

The winning student will be contacted via email after result is published to discuss the prize. Please ensure the email address on your account is current.
Other World Photography Day Celebrations
As if the #Celebr8Challenge wasn't enough of a highlight for World Photography Day we're also launching some NEW video tutorials and giveaways throughout the week.
You need to be glued to our iPhotography Facebook pages and FREE group to keep up to date. They'll be some exclusive new special content for iPhotography+ members too! 
Make the most of World Photography Day 2020 and check out some of iPhotography's fresh new photo guides, videos and amazing products. 
Send us your shots and show us how you've been celebrating. 
iPhotography Course not only teaches you all the standard technical expertise, settings, skills, and special effects with your camera – but we also show you how to use these skills to develop your own individual style as a photographer.
We've got everything you need to know on how to shoot, edit and prepare your photos for print. A full beginner's guide to printing photos.
Discover the best portrait photography tips from pros to help capture AMAZING MOMENTS! This guide will help you take stunning portraits.
Add a little humour to your photography and create combo photos inspired by photographer Stephen Mcmennamy – @combophoto Instagram

Who Are Photography Classes Made For?
Are our classes made for you? Well if you're brand new to photography or been practising for a little while but starting to hit a wall then, the simple answer – YES! 
Whether you have just bought a camera or have spent years behind the viewfinder, our photography classes are comprehensive, educational, honest and cutting-edge – there are no other courses like it (believe us, we checked a lot!). 
We're like the Wikipedia of photography – all of the answers are under one roof.
3 Ways to Use Natural Light
Sunlight can be discussed using a few different photography terms and approaches. There are normally 4 considerations photographers look at when using natural light in their photos - Direction, Colour, Intensity and Quality.
1. Direction
In which direction is the light falling? Is the direction of the light where you need it to be? While it's very hard to change the direction of natural light unless you're using reflectors you may have to move your subject into the path of the light to get the right finish.
There are 3 main directions that you can use natural light in a photo;
FREE

- Optional Assignments

Some of our classes offer personal critiques and constructive feedback from qualified photography tutors. Receive 1-on-1 advice and tips from the experts.
5 Top Architectural Photography Tutorial Tips
How to Be a Nature Photographer
Going from a beginner nature photographer to making money from your camera you need dedication. It requires time and a never-ending passion to get outdoors with your cameras and practise new techniques. Get outdoors early and return when the sun sets.
Get familiar with your local woodlands and read nature books to learn about wildlife, birding and foliage. This will help you understand what you are shooting and when is the best time of year to find these subjects.
What Does This Guide Include?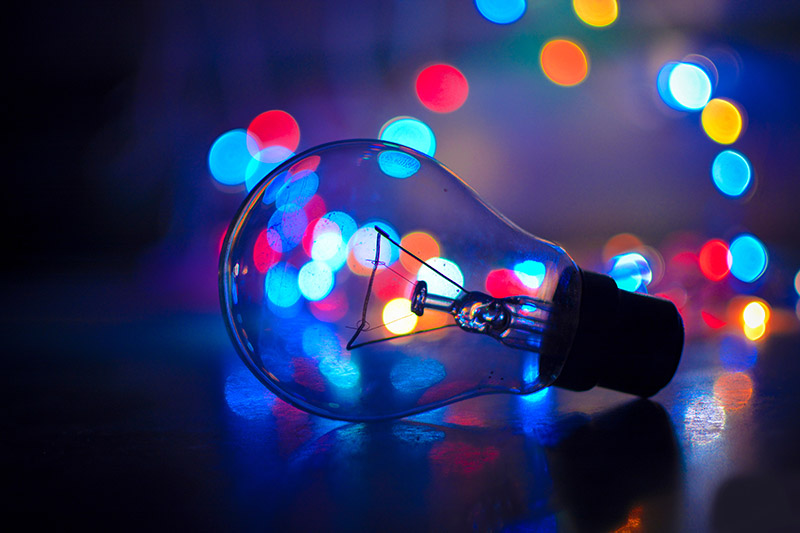 The other challenge when shooting through glass is the tinting. Unfortunately, architects and designers didn't think about us photographers when creating these skyscrapers.
Their windows are invariably tinted in some way to help with heating.
This means that some of your photos may have a green/grey tint to them.
It's not the biggest issue as you can rebalance this tint in editing with the 'tint' slider for example.