competition winners 2019
Our iPhotography 2021 Member Awards have once again been a massive success with a huge number of uploads and votes cast in this year's photography contest.
Now it's time to reveal all the finalists and winners.
This year we will be crowning multiple winners in this photography contest.
With the addition of new awards in 2021, they'll be 6 winning members announced today.
To start off we'll be announcing our 12 Days of Christmas Photography Champion (as well as all 12 category winners).
Then we'll move on to celebrating our iPhotography Landscape, Creative, Portrait and Wildlife images of the year.
And finally, we'll be announcing the big winner of the contests –  iPhotography's Photographer of the Year 2021.
Our 2021 Photographer of the Year will be walking away with a spectacular bundle.
Including an engraved trophy and a 1-year subscription to iPhotography PLUS (worth £200) 
12 Days of Christmas Category Finalists
We've had a huge amount of entries for this year's contest. You overloaded the gallery with evergreen photos and pictures of Christmas characters.
Straight from the off, it was going to be hard to choose 12 category finalists – let alone one overall winner. Either way, here are the 12 finalists as chosen by the iPhotography tutors.
And the Overall Winner Is…
Congratulations to Anne Luther Gandy for becoming our 2021 12 Days of Christmas Photography Contest Champion! 
We loved Anne's technically skilful and emotive shot of the lone fisherman out on the lake.
Christmas isn't all snowflakes and icicles. There are lots of wonderful ways of showing off the cold weather and the brisk atmosphere we're greeted with most mornings.
The blanket of morning mist shrouded this image in a soft veil only to be contrasted by the intriguing figure in the boat. Well done to Anne who's had a wonderful year with her photography. Good luck in 2022! 
2021 Member Award Winners
There have only been 8 previous winners of POTY (Photographer of the Year) so this year's champion is in a prestigious group.
Though the iPhotography tutors selected the shortlist of 12, it was you who voted for the overall winner of this photography contest.
To make it on to the list in the first place is a hard task.
Our tutors review your year's uploads and look at aspects of development, consistency, creativity, engagement and execution. It's not about a one-off shot, this is about your entire body of work and attitude as a photographer in the community.
Without further ado here are the contest winners…
Landscape Image of the Year
Wildlife Image of the Year
Popular Image of the Year
Portrait Image of the Year
Creative Image of the Year
Photographer of the Year 2021
Congratulations to Deborah McPhail for being voted iPhotography 2021 Photographer of the Year!
This is the second year Deborah has been voted Photographer of the Year.  She joined iPhotography PLUS back in 2020 and we've been tracking her wonderful progress across her Highland adventures. Her passion for landscape photography is undoubtedly strong. She's regularly caught the eye of members and tutors in the gallery with her 5-star images taken all across the Western Coast of Scotland.
We are so proud to see Deborah retain the title of Photographer of the Year in a closely fought vote which was only decided by a handful of votes in the final hours.
Thank you to everyone who entered and voted in our end of year photography contests. We're running more photography contests in 2022 as an opportunity to showcase your talents more often.
If you're not already a member of iPhotography then join the community and start taking the photos you've been dreaming of.
iPhotography Course not only teaches you all the standard technical expertise, settings, skills, and special effects with your camera – but we also show you how to use these skills to develop your own individual style as a photographer.
If you're not scared of heights then we've got brilliant tips and creative ideas to help you take incredible photos from highrises! WATCH
Do you want to take better photos of your Lego figures or model railways? Read this miniature photography tutorial for tips & tricks.
Have you ever thought what lead you to the life behind a camera? iPhotography looks at the top 5 reasons why people become a photographer. Read More…

Who Are Photography Classes Made For?
Are our classes made for you? Well if you're brand new to photography or been practising for a little while but starting to hit a wall then, the simple answer – YES! 
Whether you have just bought a camera or have spent years behind the viewfinder, our photography classes are comprehensive, educational, honest and cutting-edge – there are no other courses like it (believe us, we checked a lot!). 
We're like the Wikipedia of photography – all of the answers are under one roof.
3 Ways to Use Natural Light
Sunlight can be discussed using a few different photography terms and approaches. There are normally 4 considerations photographers look at when using natural light in their photos - Direction, Colour, Intensity and Quality.
1. Direction
In which direction is the light falling? Is the direction of the light where you need it to be? While it's very hard to change the direction of natural light unless you're using reflectors you may have to move your subject into the path of the light to get the right finish.
There are 3 main directions that you can use natural light in a photo;
FREE

- Optional Assignments

Some of our classes offer personal critiques and constructive feedback from qualified photography tutors. Receive 1-on-1 advice and tips from the experts.
5 Top Architectural Photography Tutorial Tips
How to Be a Nature Photographer
Going from a beginner nature photographer to making money from your camera you need dedication. It requires time and a never-ending passion to get outdoors with your cameras and practise new techniques. Get outdoors early and return when the sun sets.
Get familiar with your local woodlands and read nature books to learn about wildlife, birding and foliage. This will help you understand what you are shooting and when is the best time of year to find these subjects.
What Does This Guide Include?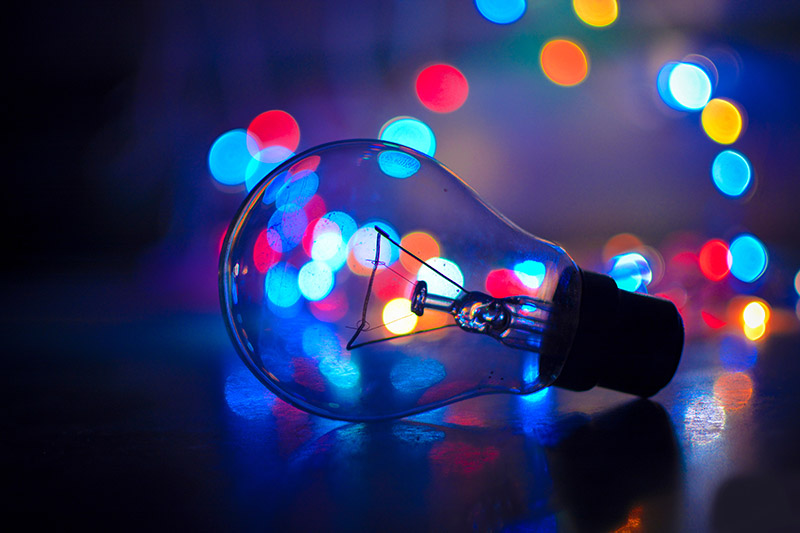 The other challenge when shooting through glass is the tinting. Unfortunately, architects and designers didn't think about us photographers when creating these skyscrapers.
Their windows are invariably tinted in some way to help with heating.
This means that some of your photos may have a green/grey tint to them.
It's not the biggest issue as you can rebalance this tint in editing with the 'tint' slider for example.