photography blog word
Welcome to the iPhotography Blog
Best Photography Blog for
Settings / Tips / Ideas / Tricks / Tutorials / Inspiration 
photography blog
Firstly, this photography blog is the place we'll share with you a whole host of content on photography. From features on the medium's most famous image-makers to tips and tricks on various areas and subjects.
Secondly, photography is an ever-changing medium, in these last few decades, for example, we've seen the way we capture images completely change and it will only continue to do so as technology advances. Which is why you need to catch up on our photography blog every week!
Therefore, it's easy to forget just how fast paced photography; which is the reason why we'll always have new photography blogs, videos, lists, top 10's, guides, hints, tips, tricks, hacks and articles to read!
Our photography blog is another source for us to talk passionately about the subject that interests us all and we would like to see your passion for it to!
We're always on the search for new photography blog contributors! Submit your own original content to share with all of our readers to increase interest and engagement with photography and the ultimate goal of course, to help readers improve their abilities when it comes to photography.
If you've got some fantastic ideas for such original content for our blog, let us know and email [email protected]
iPhotography Course not only teaches you all the standard technical expertise, settings, skills, and special effects with your camera – but we also show you how to use these skills to develop your own individual style as a photographer.
While sitting down writing a new blog for iPhotography we pondered, 'What's the best; an Online Course v College Degree?'
Learn how to see the way your camera does. Shortcut your way to understanding how to take amazing photos by simply knowing how your eye works.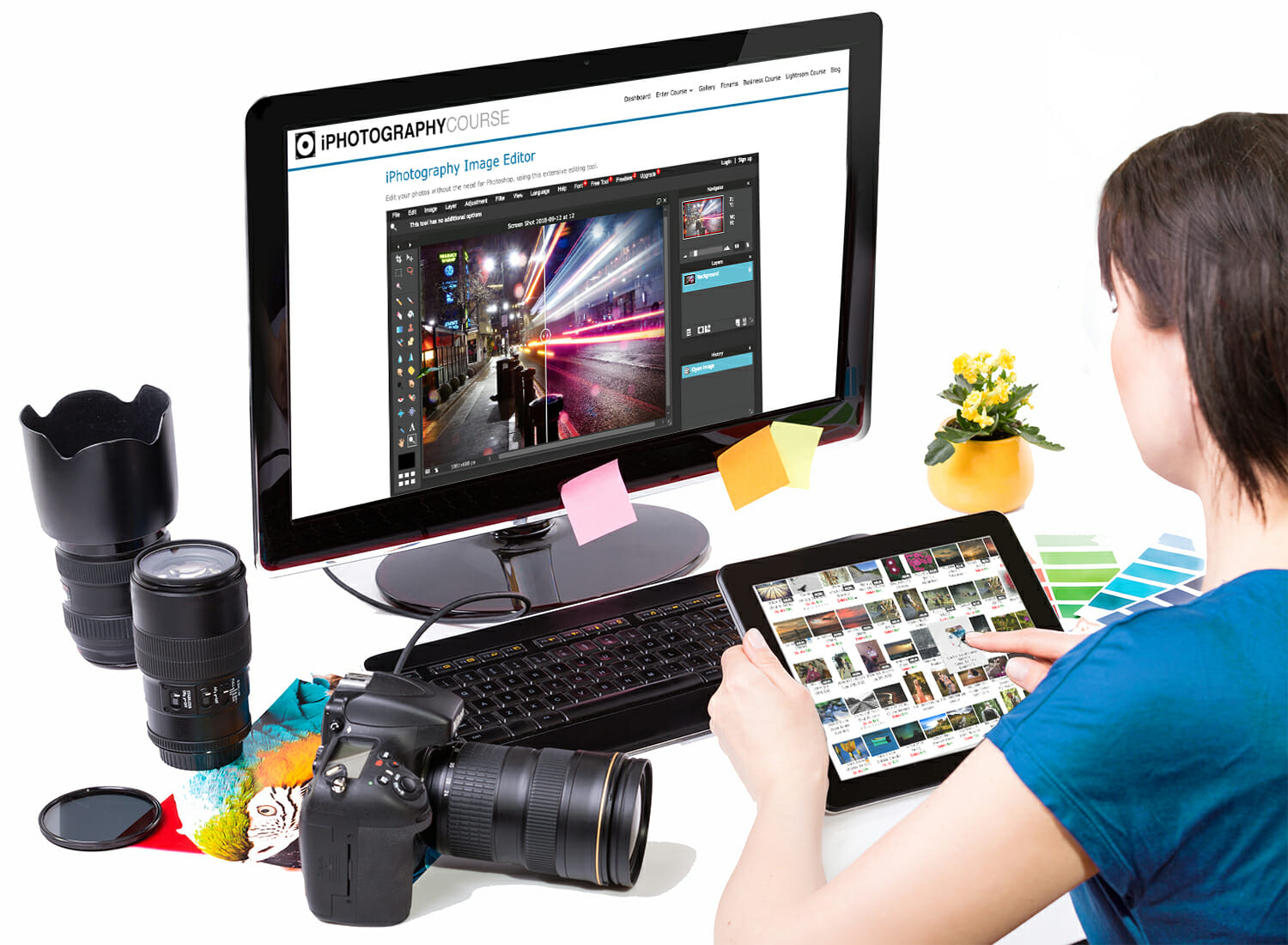 Basic Photoshop editing of photographs can be seen by some people as a betrayal to the pure simplicity of photography.

Learn the iPhotography™ Way
Learn the iPhotography™ Way