Throwing a small light into your camera bag can prove to be one of the best investments you ever make as a photographer.
We've teamed up with our friends at Lume Cube to show you 10 ways to use a small light in your photography and how it can dramatically improve your creativity.
 Getting well-exposed shots in low light is a battle new photographers face without relying on ISO. But who wants all that suffocating noise hiding in the shadows?
Instead, using a small light such as the Lume Cube 2.0 will help exposure foreground subjects evenly.
Maybe you're at a party and your camera's struggling to focus in the dark? A small, portable light will make it easy to lock on to everyone's faces and get that crisp, sharp shot every time.
Don't resort to using the hard, direct pop-up flash. They don't do anyone any favours. 
Instead use a handy light, at an elevated angle out of everyone's eyes, and get shots everyone is going to want copies of!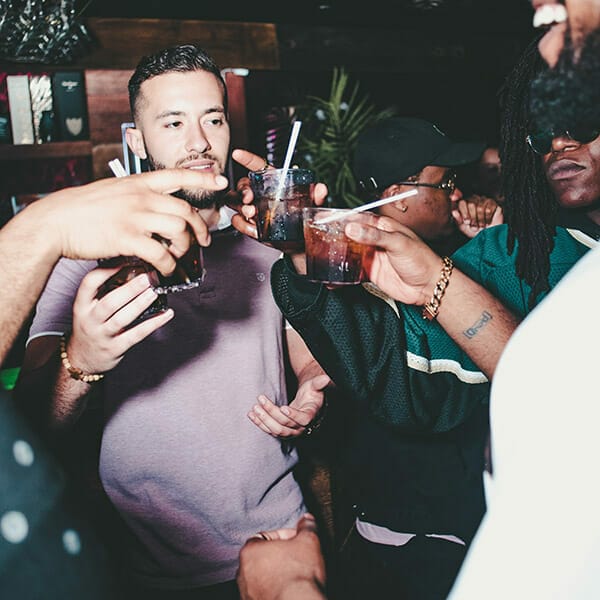 Another night-time benefit of a light in your kit bag means at a moment's notice you can capture some beautiful light trails. Light trails are the result of using a moving light in combination with a slow shutter speed.
To try it out, pop your camera on a tripod and set your camera to S/Tv (shutter priority) mode on your camera dial. This will only let the camera sort the f-stop out so make sure your ISO is as low as possible.
Reduce your shutter speed to 5 seconds, to begin with. As soon as the shutter opens to get in front of the camera and start drawing shapes, letters etc. Listen out for the second clunk of the camera to know when your exposure has stopped.
Illuminating Tip – If you've got a Wi-Fi /Bluetooth function on your camera, pair up your smartphone so you can be ready and waiting with your small light before the shutter opens. A shutter release cable will also help you do the same thing.
Continuing our night-time adventure, you can also try out light tracing using the same settings as light trails.
Firstly, pick an object with clean lines and a distinct shape, maybe a car, bike or person.
Secondly, set your shutter speed to around 10-15 seconds to give you more time to draw.
Thirdly, use the light to trace around your subject, keeping true and close to its outline.
The final shot will be a ghostly figure of what once was there. The more intricate your subject the more time you'll need on your exposure. Start simple and build up.
Using the Lume Cube 2.0 as our light we found that its lack of hotspots meant that we could create seamless outlines around several objects. Other small lights may have a narrower spread of light.
Furthermore, if you want to discover over 70 creative photo ideas, including light trails and tracing, then hit the link below to find out more about the iPhotography Light Tricks course.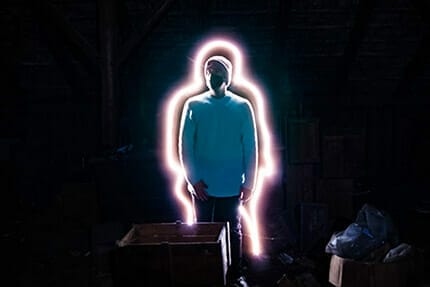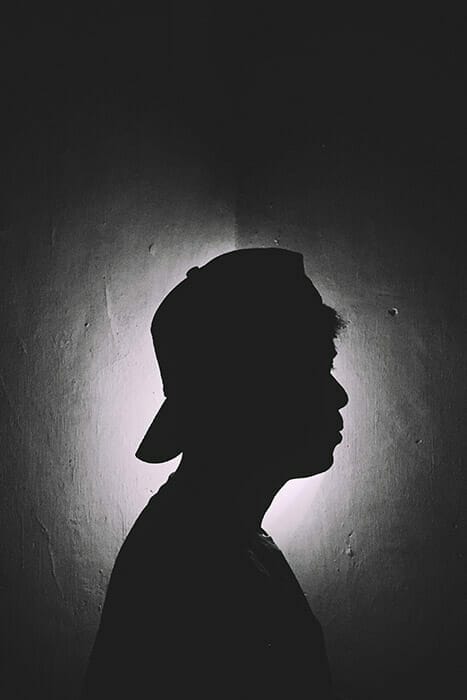 Fortunately, silhouettes only need one light – and that's all we've got!
Push your subject close to a background surface and position a light in the gap between pointing upwards.
The trapped light will create an outline of your subject, but it'll also be recognisable with a plain backdrop behind it.
Silhouettes are great mood-makers, they can transform a portrait to look more ominous or something quite banal to be much more interesting.
All this with just one light – goes to show that creativity doesn't take time. Angle your light towards the background or subject for varying effects.
Try placing a sheet of colour plastic film over the light for a bolder finish.
No matter how much we may resist, we all take selfies time-to-time, so why not take ones you're always happy with?
Using the Lume Cube 2.0 we found that the 80-degree wide beam angle meant that our selfies are always well exposed and flattering.
If you're a good multi-tasker then hold your small light in one hand and your camera in another. If you've got an articulating LCD screen, flip it around to check you're in-frame.
Raise your light up for a more flattering angle and make sure there's a catchlight at the top of your eyes. Use this method every time to get picture-perfect selfies that make everyone jealous!
For the strobists amongst us then you'll love the functionality of the Lume Cube 2.0. It has a built-in flash, but how does it differ from your camera's own pop-up flash? Well, there is a degree of flexibility with its positioning on your camera's hot shoe.
You're not limited to pointing it directly at your subject, like your pop-up flash. Instead you can angle and bounce the flash off a reflector or a surface to soften the light.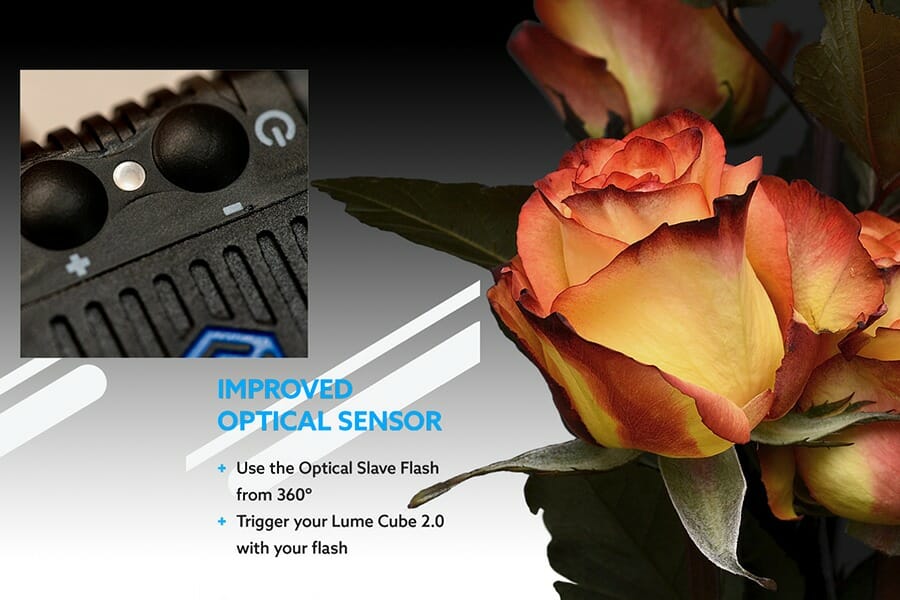 This small light also can work as a slave flash too giving your more choice with every shot. There aren't many pocket-sized lights on the market that work in continuous and flash mode. This one will therefore save you space, money and more importantly time.
Big lights are useless for photographing small objects. Therefore, we've made use of our Light Tent in combination with our light. It's resulted in some really striking product shots.
Home Projects course students will know all about using light tents. But if you're new to it then it's a fantastic way into product photography and making money out your camera.
The iPhotography Light Tent has a roof space for holding a small light through to give us a different effect on our shots. A pocket-sized light is manageable held at different angles to get the effect you're after.
Try placing your small light underneath your product to give it that dramatic and atmospheric feel.
Want to learn more about light tents and taking amazing photos at home? Then check out the iPhotography Home Projects course. A perfect opportunity to involve your kids and grandkids in your photo passion.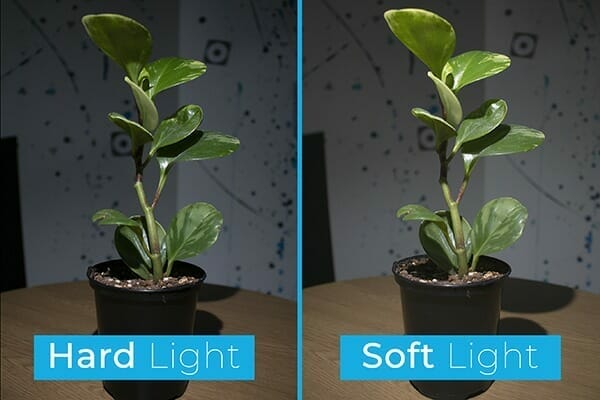 If you've passed the 'Mastering Light' module in iPhotography Course Then you'll know that light sources produce hard light when faced with a relatively large subject.
But if you can get your hands on a diffuser to soften it out, there'll be so many more benefits – especially in your portraits.
Beautify your subjects by placing a thin white sheet in front of your light to soften it out. You could use a bed sheet or a white plastic bag.
Ultimately, the wider spread of light will stop harsh shadows falling on your subject making them look more shaped.
The Lume Cube we've been using has its own diffuser panel that simply snaps over the light and instantly gives us a softer beam. Having a filter like this makes it quicker and cleaner to eliminate harsh shadows with a light.
 The fun of only using one small light (in the dark) is that you can see exactly where your light falls. It means you can adjust it live to make lots of moody lighting. If you've mastered our low-key blogs and course modules then you'll know the power of a narrow beam of light in the darkness.
High angles and rim lighting positions can turn a picture from innocent to suspicious in the turn of a light. Have a go with moving your light around your object. Next, try shining it through a small gap in a doorway or holding it high above your subject to only reveal a few features.
Do you like to travel light but find reflectors get in your way? Then having a small light to hand could be a good alternative. Fill lights should be positioned on the opposite side of your subject facing back towards your main light.
A small light will help fill in the shadow area. Especially combined with a diffuser, and make your exposure more even across the subject. Furthermore, this is a simple little trick to try out if you've only got a handheld light and the sun.
Move your light closer or further away depending upon on the intensity you're looking for.
We want to take a moment to say thank you to our friends at Lume Cube for sending us their fantastic new portable light for photography for us to try out on this article.
What's more, they've got a huge range of perfect accessories that all photographers need to check out.
Hit the button below if you want to get your hands on a Lume Cube 2.0
Can you think of anything else that we've missed off our list?
If you find more creative uses for a small light in your photography, then let us know. Of course, don't forget upload your shots of what you create to the iPhotography feedback gallery too.
iPhotography Course not only teaches you all the standard technical expertise, settings, skills, and special effects with your camera – but we also show you how to use these skills to develop your own individual style as a photographer.
Learn how to manipulate light and create unusual and abstract shadows in your photography. Discover simple tricks and tips for beginners.
Join the most advanced online community for aspiring photographers today. Only £9.95p/month and access a huge range of training.
Follow our step by step tutorial as we show you how to turn a photo into a painting using the Photoshop Mixer Brush! Super Creative!