Photography School: What to Expect from the iPhotography Course
photography school
Welcome to iPhotography
The Award-Winning Online Photography School. 
Join our community of over 100, 000 experienced & aspiring photographers in the #1 award-winning online iPhotography Course.
What Does This Guide Include?
Start a Photography Course
Are you having trouble understanding your camera's settings? Not to worry – iPhotography has developed a simulation of a typical DSLR camera, with all features, buttons and dials fully explained. No stone has been left unturned, and no feature of your camera is left in the dark.
With so many detailed examples, and information regarding shutter speed, aperture and exposure, you will want to take your camera with you everywhere you go. Have a look at some of the things you'll master in photography school.
What Does the iPhotography Course Cover?
iPhotography promises to enhance your skills and help you develop your own unique style. Unleash your creativity on this exciting, life-changing journey. Let's have a look at what all the lessons of the iPhotography Course cover.
Master Aperture
Create stunning portraits using depth of field by understanding how to use aperture efficiently.
Learn Shutter Speed
Capture dynamic movement, creative panning, light trails and more with extensive shutter speed techniques.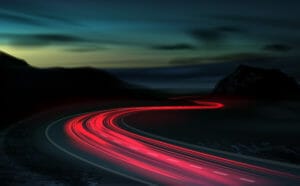 Perfect Focus
Say goodbye to unintentional blur or camera shake as we master your camera's focus, ensuring sharp images.
Better Exposures
Navigate easily through our courses with the perfect camera settings for correctly exposed imagery.
Understand ISO
Low-light is no problem when you have a strong understanding of ISO, noise reduction and camera sensitivity.
Weekly Competitions
Join in our fun weekly challenges! Get even more by joining iPhotography PLUS – our premium training club to unlock tonnes of more features.
Interactive Photography Course
The iPhotography Course not only teaches you all the standard technical expertise, settings, skills, tricks and effects with your camera in an easy-to-follow format – but we also show you how to use these skills to develop your own individual style as a photographer.
In our online photography school, each lesson is loaded with fun interactive quizzes and educational tests to help you keep all the information where you need it most.
Here's an overview of some of the incredible benefits you'll get when you sign up for the iPhotography Course today:
18 Course Modules
World-class, step-by-step online photography training; engineered with LearnLock™ Technology for maximum retention and recall. Interactive, engaging modules with certified test results.
9 Optional Assignments
Personal critiques and constructive feedback from qualified photography tutors. Receive 1-on-1 advice and tips from the experts.
Access to the Feedback Gallery
Before you start, upload an image to your profile. Upload another of the same subject upon completing the course and see how you have evolved as a photographer developing your own style and self-belief. And even after you've graduated from our photography school you'll still have access to the gallery to upload your photos and get feedback from other members.
Interactive Quizzes
Many of our course modules are packed with quizzes, tests and lots of interactivity to make your learning fun, fast and highly effective!
Extensive Download Library
Access our library of handy downloads and extra bonus materials, including lighting diagrams, planning and photography guides, colour wheels, contracts, model release forms, checklists, questionnaires and even more.
Photo Editing Tutorials
Towards the end of the course, you'll get access to 20 exclusive and original Photoshop training videos. You can stay up to date with all the new techniques and photography enhancements.
Get a Certified Photography Diploma
By studying in our online photography school and taking the iPhotography Course you will gain a genuine certification approved by CPD.
As an accredited training provider, you have the peace of mind assurance that your photography training has met strict external quality criteria.
Passing the iPhotography Course is an achievement that gives you a huge sense of personal pride, confidence as a photographer as well as significant career advantages.
A shot can be technically perfect but aesthetically boring. iPhotography not only teaches you the full spectrum of photography but encourages students to look at the world through artistic and creative eyes.
Is This Photography School for Me?
The simple answer – YES! It's for everyone, including you!
Whether you have just bought a camera or have spent years behind the viewfinder, this course is comprehensive, educational, honest and cutting-edge – there is no other course like it (believe us, we checked a lot!). On our iPhotography Course, you'll find the answer to nearly every question a new photographer could ever ask.
We're like the Wikipedia of photography – all of the answers are under one roof.
It's been designed by experienced professional photographers who have spent years working with clients to learn the best hints, tips and insightful stories to the genuine life as a professional photographer. 
We'll tell you the honest truth that other photography schools leave out – some of it may not be pretty, but the truth rarely is.
Do I Need Prior Experience?
No, you don't need any prior experience.
The iPhotography Course is designed for absolute beginners and keen amateurs. The language used is designed to be simple to understand and the course interface intuitive and easy to follow with no complicated jargon.
Can I use my existing camera?
Yes! The best thing about this course is that you don't always need to have a top-end DSLR camera. A lot of our iPhotography Course can be followed with a simple point and shoot compact or even your smartphone. As long as you've got a camera to hand then you'll find the iPhotography Course is the perfect investment in your passion!
You see, it's not your camera, it's how you use it. Once you understand how a few of your camera's features work, everything else falls into place very quickly and you'll be taking stunning portraits and capturing beautiful memories in no time at all.
Do I Need Photoshop to Take This Course?
You do not need to purchase Photoshop or other image editing software to complete the iPhotography Course modules – but it does help. The ability to edit your images is an important part of modern photography and no photography course would be complete without covering this vital area.
During Modules 17 & 18 of the iPhotography Course, you will receive extensive step-by-step training from our Photoshop expert on how to edit your images like a professional photographer.
This training is delivered to you through a series of 20 over-the-shoulder online video tutorials. You don't have to follow the tutorials if you don't have Photoshop software, but you will need to understand the processes and techniques in order to complete the test at the end of the modules.
"This photography course is amazing, I have learned an incredible amount not just about my Camera, but about Photoshop. It has improve my Photography as a whole, and I thank all the tutors for their input. It has answered many questions I had about photography that books did not." ⭐⭐⭐⭐⭐
"I was a total beginner to DSLR photography and I enjoyed the course. It was informative and the modules were in a progressive order. I am so glad I persevered and completed the whole course. I will use your site for more knowledge and help. Thank you." ⭐⭐⭐⭐⭐
"I'm really enjoying this photography course. I am doing it really slowly. Taking notes from each module so I can use them when I am out and about and I am doing all of the assignments." ⭐⭐⭐⭐⭐
"I have learned so much in this course so far and I can't thank the team who put this programme together enough. It is done so logically and simply the even I can follow it, albeit with time and patience." ⭐⭐⭐⭐⭐
"This online photography course has given me so much. Night trails. Capturing Water pictures. Experimenting. Confidence is growing. I love every module. It's all so inspiring" ⭐⭐⭐⭐⭐
Other articles connected to this topic;
iPhotography Course not only teaches you all the standard technical expertise, settings, skills, and special effects with your camera – but we also show you how to use these skills to develop your own individual style as a photographer.
Follow our step by step tutorial as we show you how to turn a photo into a painting using the Photoshop Mixer Brush! Super Creative!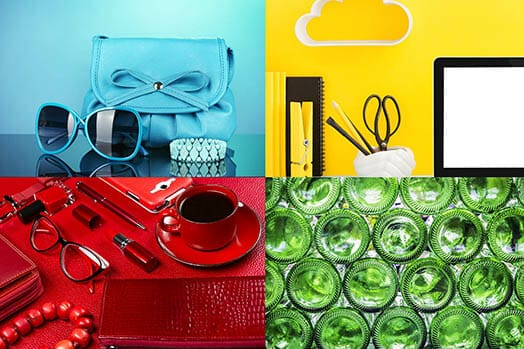 We're going to play a photo game with our camera. We'll prove it's so easy that we're only going to use a smartphone to shoot with.
Discover how to make backgrounds blurry and filled with magical orbs of light in this bokeh photography tutorial. Camera settings & tips.