Photography Masterclass for Aspiring Wedding Photographers
Get ready to take advantage of the greatest opportunity in photography history! This is the photography masterclass that you need if you've been wanting to become a professional wedding photographer.
It's no secret that the wedding industry was one of the hardest hit by COVID as millions of couples were forced to postpone their weddings in 2020 and 2021.
But while the world has changed in 2020 and 2021. We're starting to see the light at the end of the tunnel. And now is a great time to embark on a photography masterclass to become a wedding photographer in our online course.
Through the iPhotography Wedding Masterclass you'll discover the steps to take, right now, to grab your share of a golden opportunity that could literally change your life!
JOIN OUR Wedding Photography Masterclass!
By joining our photography masterclass It doesn't matter if you're a 'pro' shooter or not. This masterclass will benefit you even if you're a beginner or a keen amateur.
As long as you're willing to follow some simple instructions, then this is a life-changing opportunity that you won't want to miss out on.
2021 will be the wedding industry's busiest yet and 2022 (and onwards) even busier. There will be a rush for couples to tie the knot. This means more and more wedding photographers are needed.
What's it Like Being a Wedding Photographer?
According to The Wedding Report – in the USA there will be a record 2.77 million weddings in 2022, with a jaw-dropping $60 billion being spent!
Wedding photographers are about to become some of the most in-demand people on the planet – so taking an online photography masterclass makes complete sense.
What's good for you is that there are simply not enough to go around to meet this insane demand. And as this demand increases, photographer's fees will shoot up too – pricing many couples out of the market.
All they want is someone competent enough to capture the memories and the stories of their special day, at a price they can afford.
There's going to be a LOT of frustrated, unhappy couples struggling to find a photographer who can shoot their wedding, on the dates they want, and within their budget.
Why You Need Our Wedding Masterclass Course
But that's where YOU come in – with the help of the iPhotography Wedding Masterclass!
It's the world's first Live Action wedding photography class. It teaches you everything you need to know to become a paid wedding photographer.
AND WE SIMULATED AN ENTIRE WEDDING TO BRING IT TO YOU! EVERYTHING!
We spared no expense to create what we believe is the easiest, fastest and most revolutionary online photography masterclass experience you could have.
If you're brand new you'll go from knowing almost nothing to becoming a sought-after wedding photographer in the shortest possible time.
If the idea of shooting a wedding terrifies you, or you just don't think you've got the technical skill to do it, then don't panic because we're holding your hand every step of the way.
As you work through this masterclass and watch us break it all down, piece by piece – your fears will melt away and your confidence will soar.
You'll realise that shooting a wedding isn't all that difficult. Anyone with an interest in photography really can do this!
BY THE END OF THIS MASTERCLASS YOU'LL BE A COMPETENT AND CONFIDENT WEDDING PHOTOGRAPHER.
What's Included in our Masterclass?
Here's a quick overview of just some of what you're going to learn in our digital photography class:
Camera Equipment
How to choose and use all the essential equipment you'll need. From the camera, lenses and other accessories that will deliver the best results on an affordable budget.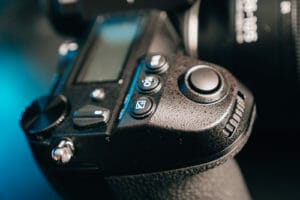 Meeting Clients
We'll walk you through meeting your wedding clients for the first time, how to really understand the couple's needs and how to prepare for them with contracts and questionnaires.
Preparation
You'll discover how to prepare yourself like a pro – from what to wear to location scouting and planning your entire day so that it runs like clockwork.
Prepping for the Ceremony
We'll take you through every aspect – from the morning of the wedding and all of the essential shots you need to get, right through to shooting different types of ceremonies from churches to hotels, register signing, confetti photos, bouquet throwing, and more.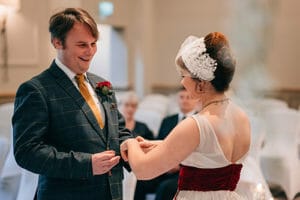 Party and First Dance
You'll discover how to capture those vital shots. The first look, first dance and first kiss, all while understanding how to use your flash to ensure it doesn't overpower the moment. Shooting in low light conditions is a problem a lot of photographers battle with – but we'll show you how to take perfect photos every time.
Essential Couple Portraits
You'll get a wedding photography masterclass in the essential couple portraits you need to get. Whether you're shooting indoors and outdoors we've got classes on both and how to use natural light as well as off-camera flash techniques.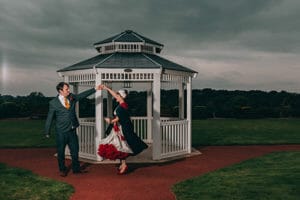 Posing Masterclass
You'll watch and learn how to pose everyone and all of the essential details – from where you need to stand, how to control the guests and all of the camera settings and adjustments – so that you haven't got to figure anything out by yourself.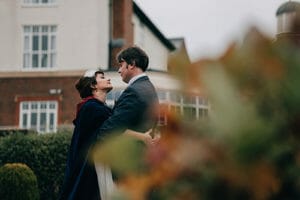 Meals & Speeches
You'll learn the right way to shoot the wedding breakfast; the meals, the speeches and we'll demonstrate how to capture all of the stories of the day, as they unfold.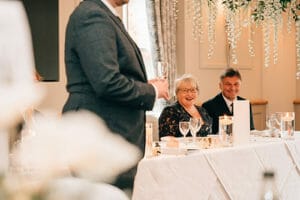 How to Edit in Lightroom
No wedding photography course is truly complete without knowing how to edit your wedding photos. Your masterclass tutor will reveal all of their time-saving workflows for quickly selecting and then batch editing the best images that will knock the socks off your newlyweds!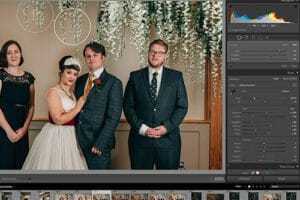 How is This Masterclass Different?
All this is just the tip of the iceberg. The iPhotography Wedding Masterclass is the only course of its kind where you get to watch and learn as we 'live pause' every aspect of a wedding from start to finish.
The revolutionary 'in the moment' approach to teaching photography is the reason why this wedding masterclass is so much more effective than any other courses, books or workshops.
This is as close as you can get to actually being at the wedding with us. We'll explain, share and expose you to the best angles, camera settings, lenses. We share many other tips and tricks that just wouldn't be possible in any ordinary wedding photography course.
It's a digital photography course like no other – and we checked. The live pause concept means that your tutor can talk you through the moment and what you need to be thinking at any given moment. It'll give you an insight into the photographer's thought process and decision making at important stages of the wedding.
In short, we're equipping you with absolutely everything you need to shoot and edit a wedding from start to finish – and then run it as a successful full or part-time business. Here's what you'll get today:
72 Lesson HD Lessons
Live-action certified wedding photography masterclass broken down into 72 easy-to-digest lessons.
A complete A-Z masterclass that takes you from complete novice to competent wedding photographer.
Wedding Photographer's Library
A library of handouts, checklists and templates that cover everything you need to run a successful wedding photography business – from client questionnaires, model release forms and many more.
Lifetime Course Access
Unlike a physical workshop, you'll be able to watch this masterclass over and over again.
Refresh your understanding whenever you want, until you're as confident and knowledgeable as any pro wedding photographer.
Get Started Today!
We're about to witness a wedding frenzy like never before in history – and this window of opportunity is only open to you if you act quickly enough and get yourself fully prepared for it. With the iPhotography Wedding Masterclass, you'll be better prepared than almost anyone else entering this business for the first time.
Don't delay – join thousands of your fellow iPhotographers who are turning their love of photography into a life-changing, monetizable skill.
Wedding Masterclass Instructor: Emily Lowrey
The development of the iPhotography Wedding Masterclass was led by Emily Lowrey. Emily is a Professional Wedding Photographer with over a decade of experience, shooting hundreds of weddings for a wide variety of clientele.
She is also an ambassador for several high-end photography brands including Meike, Instamic, Luminar and Aputure lighting. Emily has also been selected as an ambassador for "Woman in Photography" by The Photography Show.
In the Wedding Photography Masterclass Emily has poured everything she knows about how to shoot weddings and run a successful full or part-time wedding photography business.
Wedding Photography Questions
Your wedding masterclass teacher Emily sat down to answer a few common questions about wedding photography.
What's it like being Wedding Photographer?
"Being a wedding photographer means your routine is often varied. You might shoot on weekends, edit during the week, take a day to work on your social media, take an evening to run a stall at a wedding fayre, or take a month off in winter.
No two weeks are ever the same.
Some people thrive when things are varied, and it definitely keeps life interesting! Personally, I love the variation. I love the flexibility of planning my own schedule. I found a 9-5 routine very repetitive and restrictive, and often mentally and creatively draining."
I'm a beginner, can I still shoot a wedding?
"Yes. With the training and guidance that I'll provide you with in the iPhotography Wedding Masterclass anyone with an interest in photography can shoot a wedding.
Many couples are now opting for much smaller 'micro weddings' of 15 – 20 people or weddings that only last a few hours, instead of an entire day. This removes much of the fear factor for new photographers who aren't yet confident enough to shoot a 50 – 100+ person wedding."
Will this course teach me the technical aspects?
"I built the course assuming every member had no (or little) prior knowledge. In this course, I go into great detail about what equipment you'll need, what settings to use for the best exposure, composition and focus, along with when, where, how and why you should use them and so much more."
Other articles connected to this topic;
iPhotography Course not only teaches you all the standard technical expertise, settings, skills, and special effects with your camera – but we also show you how to use these skills to develop your own individual style as a photographer.
Struggle with motion blur on high-speed subjects? Scott Dunham details how to fix the issue in this guide to aviation photography. Part 1 of 2 articles.
We compared the 3 TOP Online Photo Storage sites. 1. Google Photos 2. Amazon Photos 3. Dropbox. Which is Best and is it Free?
Are you the kind of person who loves to 'people watch'? Are you looking to push your street photography into the public domain? Would you like to learn to capture life in its purest form?