Photography Classes Near Me: UK Workshops & Photo Walks
Are you looking for a digital photography class in your area? iPhotography is an online photography school that offers both virtual courses and in-person photography classes, workshops and photo walks in the UK. Even if you live outside of the UK you can still join one of our online courses and get personal training.
Scroll through this guide to find out more about our online classes, workshops and photo walk events.
Our digital photography courses are available to join right away. Whereas iPhotography workshops and photo walks are special events hosted on selected dates and locations.
What Does This Guide Include?
What Online Photography Classes are Available?
Online photography classes are the best way to improve your photography without being bound by lesson times and mandatory appearances.
iPhotography is an online training academy that helps beginners and amateur photographers achieve their dreams. You may be want to simply take better photos, if so, we can help.
Even if you want to become a professional and earn money from your camera, we've got training to help you reach that goal too. Our approach is simple; we aim to support, motivate and educate all our course members.
Taking an iPhotography class means you don't have to change your lifestyle to fit us in, we're flexible around your life and once you join a course, you'll have lifetime access. In our virtual photography classes, you decide when you want to learn.
Work through the modules in your chosen course and complete any tests along the way to building confidence in your knowledge. You can share your photos with your teaching team in the gallery so you know you're on the right track.
18 Online Courses to Choose
We have a range of 18 photography classes and editing courses available to start today. If you want to start off learning about your camera and understanding what potential it holds then our original iPhotography Course is the best place to start.
Let's have a look at some of our most popular photography classes;
iPhotography Course
Our original flagship course – and we'd say this is the best course to take if you're brand new. This 18-module course covers everything from learning how cameras work, right through to how to edit a picture using Adobe Photoshop.
Packed with information about light, aperture, shutter speed, lenses, camera sensors and composition – it's the perfect beginner course to give your photography strong foundations.
Join the iPhotography Course here.
Portrait Course
If you want to improve your family snapshots or even start your own portrait studio then here you go! That's how comprehensive our portrait photography class is.
Written by an internationally published portrait photographer read real-life behind-the-camera stories. Discover the history of portraiture and most importantly how to take amazing photos of children, adults, families and pets!
Join the Portrait course here.
Wildlife Course
Designed by photographer Rachel Sinclair, our wildlife photography class is an animal lover's paradise.
Whether it's dogs, cats, birds or big safari photography you want to explore then we've covered it. From how to behave, camera settings, and how to edit, we'll give you the best approach.
Backed up with 3 assignments, this course is for any budding wildlife photographer.
Join the Wildlife course here.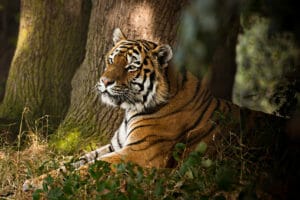 7 Photo Editing Courses
We also have a range of 7 photo editing classes available. These classes will help you take your photos to the next level in the post-production stage.
While software such as Lightroom is the industry standard photo editor we've made sure to create other classes covering;
We've also got other courses available in Landscapes, Light Tricks, Home Projects, Creating a Business and a masterclass in Wedding Photography.
What Will I Learn in a Photography Class?
By introducing brand new, exclusive, interactive and intuitive methods of learning, your camera settings will never be a mystery again!
Are you having trouble understanding your camera's settings? Not to worry – iPhotography has developed a simulation of a typical DSLR camera, with all features, buttons and dials fully explained. No stone has been left unturned, and no feature of your camera is left in the dark.
With so many detailed examples, and information regarding shutter speed, aperture and exposure, you will want to take your camera with you everywhere you go. Have a look at some of the things you'll master in many of our photography classes.
Aperture
Create stunning portraits using depth of field by understanding how to use aperture efficiently. Learn how distance and focal length changes the focus of your photo.
Shutter Speed
Capture dynamic movement, creative panning, light trails and more with extensive shutter speed techniques. We'll make sure your photos depict the story of your shot with the right camera settings.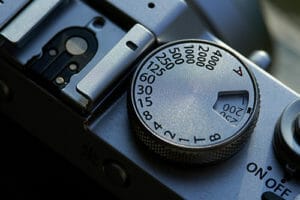 Exposure
Navigate easily through our photography classes with the perfect camera settings for correctly exposed imagery. Understand how a histogram and exposure readings make a photo dynamic and well taken.
How Do I Attend an Online Photography Class?
Well, at least with iPhotography, it's very easy.
Simply choose the class (or classes) that interest you the most right now and sign up. Once you've joined your class you can get started straight away and finish it whenever you've got time.
The beauty of an iPhotography course is that you have no expiration date or deadline to complete your course. If you start it today you can complete it next year, or the year after! We're that flexible!
It is that flexibility to fit your training around your life that means 86% of our course members start another course immediately after completing one. Unlike other photography schools our online classes mean you don't need to attend a live lesson at set times.
All our courses are delivered in video or presentation format which you can access without limits. This means you can always refresh your knowledge months after completing a module to reaffirm your understanding.
Live Photography Workshops
If you live in the UK then you may find a photography workshop near you being hosted by iPhotography. In-person photography workshops are an invaluable way to learn more.
Having the experience of a professional photographer on hand to ask questions, solve problems and give you guidance is the perfect way to invest in your skills.
Whoever leads our iPhotography workshops will be a professional in that area. They will be able to clearly explain how to use your camera (no matter what type it is) and how to take the best possible photo on the day.
Our photography workshops are centred around specific areas of photography. It could be teaching the basics of your camera and understanding the settings. Or it could be an adventure to photograph wildlife, cities, landscapes or more.
Workshops can last a few hours, a full day or even multiple days for bigger events. We'll provide you with all the information you need for attending and what the workshop will cover in-depth.
Online Photography Workshops
If you don't live in the UK or in-person workshops aren't your thing then we've got a great alternative that is just as helpful. 
iPhotography PLUS is a monthly subscription platform which, though separate from our course membership, is a great combination to upgrade your training.
Joining our PLUS club means you'll get access to watch our 2 monthly photo critique videos, as well as join in our live group meet up via Zoom as well as a regular webinar and Q&A. 
We've hosted lots of live events online before to give PLUS members tips about wildlife, portraits, landscapes and more. It's a great chance to ask your Tutors questions live on the stream and get direct answers wherever you are in the world.
And even if you miss one live event, chances are it'll be recorded and waiting for you to watch back in our iPhotography media library.
Attend a UK Photo Walk
Another type of photography class that iPhotography offers are simple photo walks. Hosted in the UK we regularly meet up with iPhotography course members at different locations and take a stroll around taking shots and chatting about photography.
It's a much more laid back, casual and chilled out way of practising photography. You'll be joined by at least 1 iPhotography tutor to lead the walk. They'll be on hand to answer your photo questions, queries and even try out some cool photo techniques with you.
We've hosted photo walks in London and Yorkshire previously with great success. Have a listen to what our course members thought about their photo walks.
Image: Photo Walk, Yorkshire 2021
Image: Photo Walk, Yorkshire 2021
Image: Photo Walk, Yorkshire 2021
Other articles connected to this topic;
iPhotography Course not only teaches you all the standard technical expertise, settings, skills, and special effects with your camera – but we also show you how to use these skills to develop your own individual style as a photographer.
Should you help out your fellow photographers and share your tips? For example, imagine if you're earning money as a commercial photographer.
Each month the iPhotography™ gallery sees thousands of images uploaded by our students. Here are the Top 10 most popular images from the last 4 weeks.
Learn how to manipulate light and create unusual and abstract shadows in your photography. Discover simple tricks and tips for beginners.