The Benefits of an Online Photo Gallery
The Best Places for Photographers to Share
Photographers! You aren't just limited to Facebook and Instagram to share your photos. If you are looking for a helpful, worthwhile and constructive online photo gallery to share your photography then we have EVERYTHING you need. 
The iPhotography online photo gallery is home to thousands of photographers showcasing their shots getting feedback, critiques and assessments on their efforts.
What is the iPhotography Online Photo Gallery?
On top of all our fantastic online digital photography courses iPhotography also has an online photo gallery that any course member can use daily.
This is the perfect companion to show off your photography as it improves during your online course. Over 2,000 photos are uploaded to the gallery every month from course members all over the world. You'll see a range of photography from portraits, landscapes, wildlife, still life, abstract, black & white, street photography and so much more.
It's a complete surprise what you'll find in our online photo gallery every day!
During the week our pro photography tutor team will check out the latest uploads and giving feedback on some shots. We'll provide you with little tips and advice about how to correct, improve and advance your photos in actionable points.
Other course members will join in too. Many of our course members have been with iPhotography for years so they have tonnes of experience to share with you too. It's a great way to make photography friends and a network of reliable support away from spaces such as Facebook and Instagram.
How Can I Get Access to the Gallery?
This one's simple – join an iPhotography course.
By signing up for any of our paid online photography or editing courses you'll get immediate access to the gallery and you can start uploading your photos straight away.
As a standard course member, you can upload 4 shots per day to the online photo sharing gallery. But if 4 isn't enough then consider upgrading your account to iPhotography PLUS – where you can upload 8 photos per day to the gallery.
How to Get Feedback and Ratings on your Photography?
Whereas some online photography schools have picture galleries, ours is unique amongst them.
The iPhotography gallery is all built around giving feedback, support and praise. It's not just a viewing gallery, we love everyone to interact and chat with other members.
Under every photo is a space for you to leave a comment and give it a rating out of 5. You'll need to leave a comment to be able to give a rating – you see we're not just about giving 'likes' without reason. Written feedback is crucial to everyone using the gallery to understand what's great (or needs improvement) on a photo.
But we know everyone isn't a wordsmith so we've put together some tips about how to give feedback, how to take feedback and what rating you should give.
How to Give Feedback to Photographers
iPhotography gallery members will look out for you if you're known to give regular and helpful feedback. If you're never sure what to say in a comment just speak from the heart.
What caught your eye? How does it make you feel?
Even a short comment is better (and more motivating to others) than no comment at all.
Like we said anyone can drop a vague 'well done Barbara' on your photo. It'll give you a warm fuzzy feeling for a second which quickly disappears. But to actually make someone's day you need to drop a detailed love bomb!
Without being bland and robotic, what positive feedback could we give about this picture? Firstly, think about what's catching your eye.
Use any experience you have as a photographer and explain how it honestly makes you feel.
Is it the colours?
The composition?
The angle?
The expression? (if there is one)
The background?
Remember these simple tips:
Speak from your heart
Write more than 2-3 words
Explain your feelings
Add in technical terms (depth of field, focus, composition etc)
How to Rate a Photo
After you've left a comment in the iPhotography online photo gallery, you can leave a star rating (out of 5) to give a general impression of your thoughts. Here's a little guide on how to pick your rating.
⭐ – Very substandard needs a lot of improvement (comment must really explain this rating).
⭐⭐ – Looks more like a 'snapshot' than a 'photograph', technical elements not considered.
⭐⭐⭐ – Potential in the idea but the execution isn't perfect (suggest what to tweak).
⭐⭐⭐⭐ – Looks great but one or two elements to improve (extra things to add).
⭐⭐⭐⭐⭐ – Fantastic photograph, nothing to improve.
How to Optimise Your Photos for Online Sharing
In photo websites everywhere all too often we see images with potential great images being uploaded, but they appear too small on screen. This is why we've designed export settings to make sure your photos look amazing in our online photo gallery.
The iPhotography gallery allows images up to 5000px on the longest side and 8MB in total file size. With that said it doesn't mean this will give you the best-looking image. 
Due to online compression & varying colour spaces, here are a few tips we've discovered to optimise your shots when sharing to the iPhotography gallery;
Export Tips for
Photoshop Users
Smart Sharpen your pictures by 10%
Convert to sRGB colour space (Save for Web Legacy)
Resize photo to 1500px on the longest side
Increase exposure/brightness by 5-10%
Oversaturate colours by 15%
Use the Bicubic Smoothen rendering
Export Tips for
Lightroom Users
Convert to sRGB colour space
Resize photo to 1500px on the longest side
Change to 250ppi and retain 100% JPG quality
Increase exposure/brightness by 5-10%
Oversaturate colours by 15%
Use High Sharpening for Screen
8 Tips for Sharing Photos Online
With having four uploads per day it's easy to upload a series of photos that are all similar and wait for the community to tell you which is best. Here are 8 tips that are proven to make your photos in the iPhotography gallery stand out (and even on other photo sharing sites).
Tip 1
Be decisive and make the most of your quota by choosing your favourite shots and not a series of repeats.
Tip 2
Firstly, we all love seeing something different in photography. Everyone has seen a picture of the Eiffel Tower, but seeing it upside down with a kid doing cool BMX stunts in front of it is bound to grab our attention!
iPhotography is designed to push members up, up and up outside of their creative boundaries. Individuality is the core value we keep at the forefront of our minds. So, if you can show us a scene wildly different from the rest of the gallery – you will get noticed.
Tip 3
It may sound obvious, but it's easy to assume that your photo is sharp looking at it on the back of your camera. In fact, every picture looks in focus when it's 3 inches wide! So before you upload your shot have a quick look – is it in focus where it needs to be? Are you sure?
The biggest killer of any good photograph is blurriness. An audience's eye is drawn to contrast so if you have sharp (in focus) and soft (out of focus) areas on your photo it'll be more eye-catching. Otherwise, if your picture is soft all over then it just becomes a blur.
Tip 4
Avoid uploading the same image multiple times for our weekly photography competition – we prefer to see something new. You can check which pictures you've uploaded before too by logging in and using this link to avoid duplicates.
Tip 5
Can you tell the same story with fewer elements? Our eyes love to look at clean and simple designs. It's said that less is more, and we agree; there's no need to clutter your photograph with extra props or distracting elements that aren't adding to it. So, when you're looking through your viewfinder stop and think 'What do I need in my picture?'.
Adjust your position, move some items out of the way, zoom in a little closer or just open the aperture to defocus the background. Don't let a bad background ruin a good foreground.
Tip 6
Tell others what you think about your photos – is there anything you're unsure about? This really helps others formulate their feedback – you're giving them a question to respond to which is much easier than starting from a blank page.
Tip 7
Wonky horizons are the second biggest killer of a photographer so don't do it! There are easy ways of making a slanted horizon level – we've even got a blog about it. 
Your photograph shouldn't be a Picasso where we've got to tilt our heads to understand the picture so make sure that the horizontal or vertical axis is balanced through your picture. Remember, this applies to portraits, still life and action shots as well as landscapes.
Tip 8
If there are text fields to go alongside your upload on an online photo gallery tell everyone about your shot in the description. If you're not looking for help or advice then just share how you created your photographs.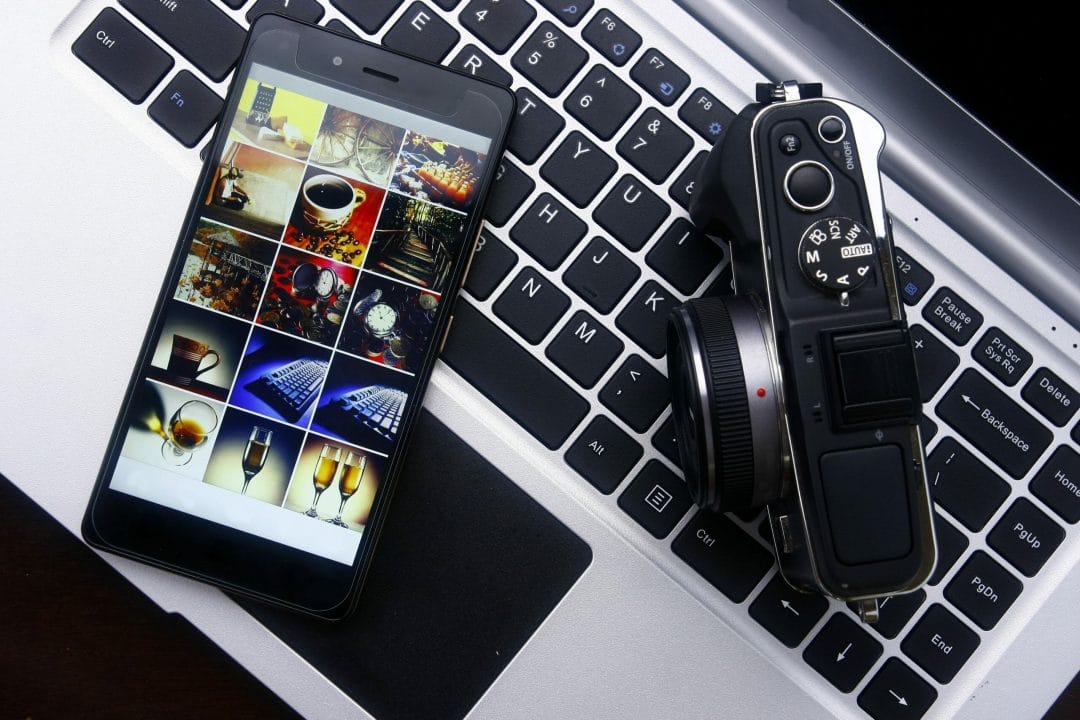 Online Photo Gallery Competitions
To make our online photo sharing gallery even more fun and exciting we love to showcase stunning images during the week and also a weekend photography competition that all iPhotography members can join in.
Photo of the Day (#POTD)
Let's start off with our regular #POTD award. On a Tuesday, Wednesday and Thursday, the iPhotography Tutors search the photo gallery for eye-catching images, creative designs and inspiring individuality.
There are around 100 new images uploaded every day so you can only begin to imagine our choice! But that's where you jump in and throw an encouraging/supportive comment to your course peer!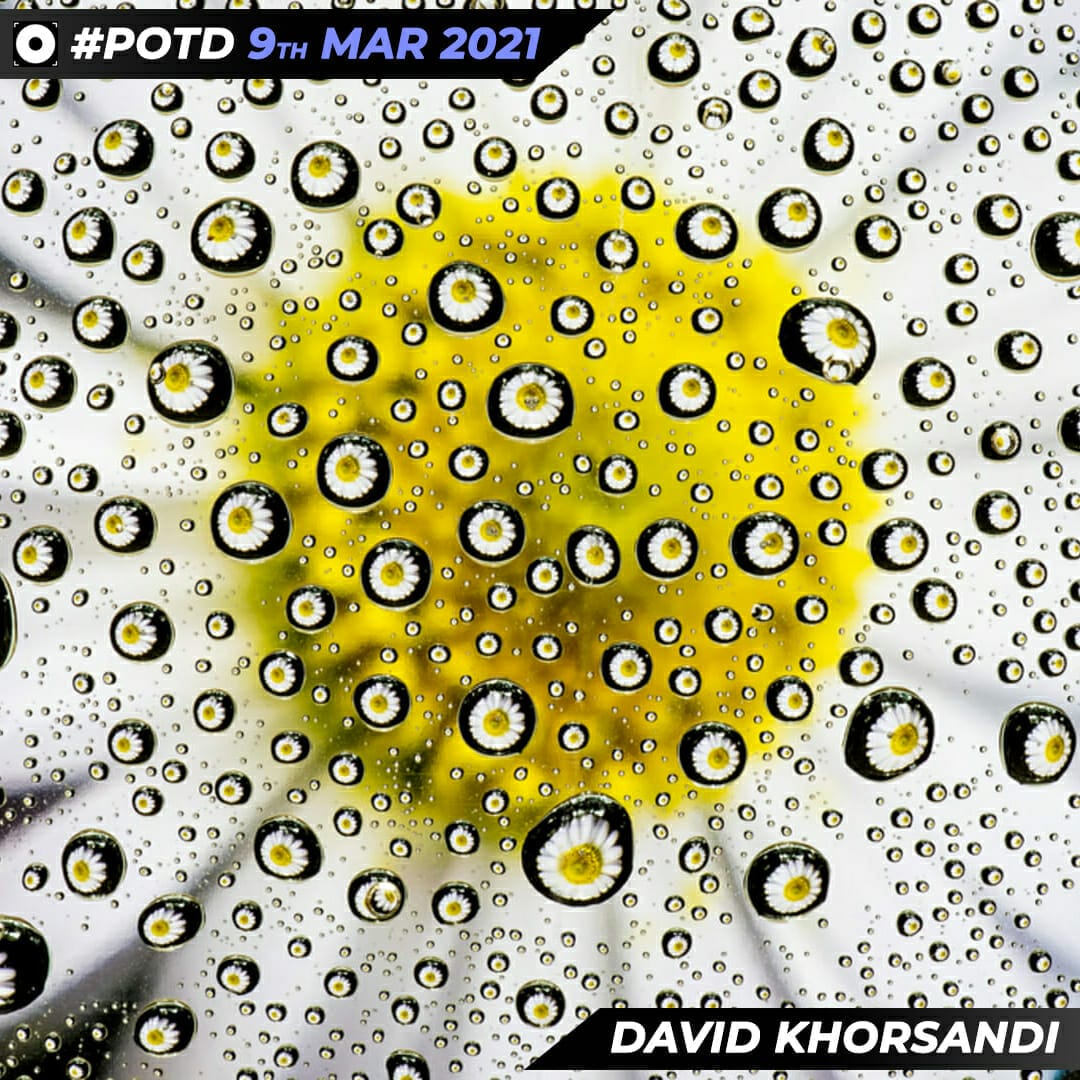 Weekend Photography Challenge 
With our weekly photography competition, which we call the Weekend Challenge, issued every Friday, the rules are simple…
Take the concept, theme or word, mix it up with your imagination and upload the fully baked results to the gallery by 9 am on Monday morning (UK time). A lot of the same rules apply for winning the Photo of the Day and a #WeekendChallenge so don't dismiss them if you want to go for the big prize.
If you have your own photography page on Facebook, Twitter or Instagram then let us know, it means if you win, we can tag you in our social media announcements so you can share it with friends and family (and make them jealous!)
Every winner of our Photo of the Day and Weekend Challenge competition picks up a showcase on the iPhotography dashboard as well as a social media post to our 15,000+ combined followers.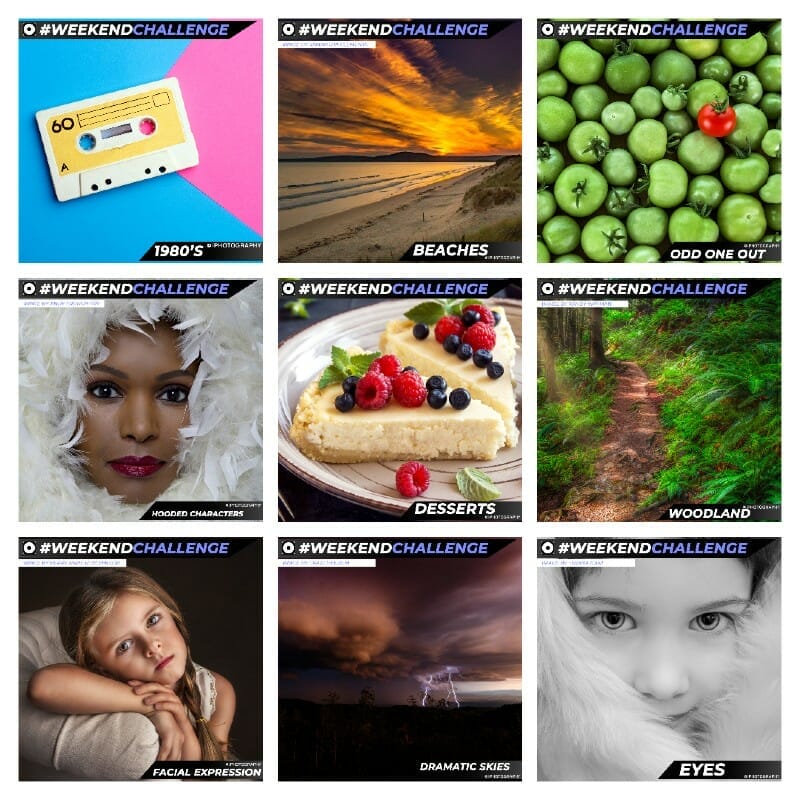 Other articles connected to this topic;
iPhotography Course not only teaches you all the standard technical expertise, settings, skills, and special effects with your camera – but we also show you how to use these skills to develop your own individual style as a photographer.
What type of photographer are you? Take our iPhotography quiz to figure out what genre of photography suits your personality – FREE to play!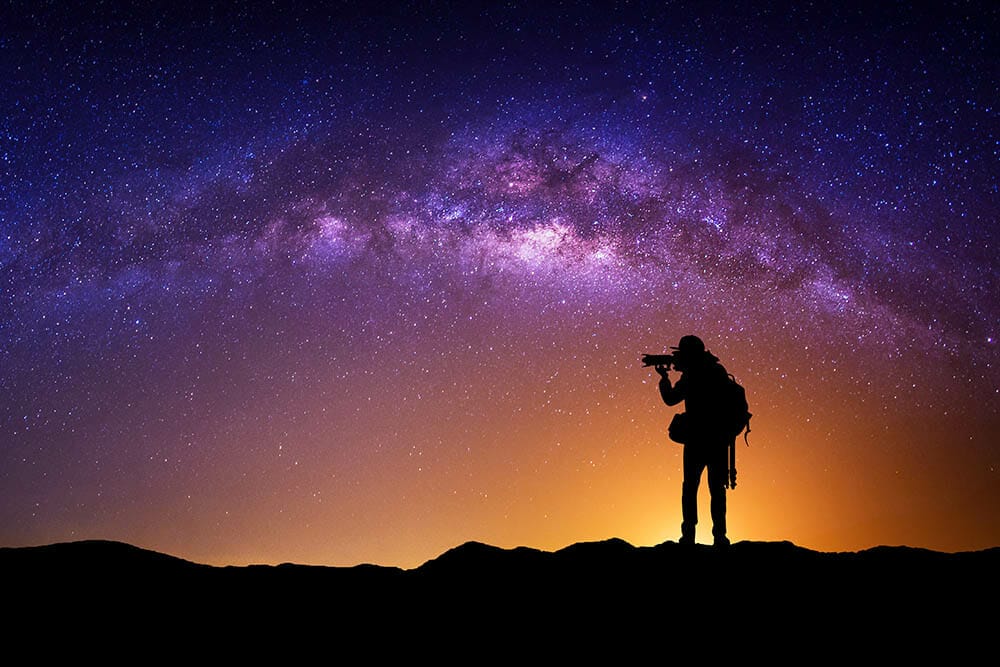 Night sky photography tutorial for amateur photographers. Learn what camera kit you need, how to set up and take amazing astro photographs.
We've got top tips to help you figure out 'why are my pictures blurry?' Find out how to solve camera shake and motion blur with these tricks.