Author: Emily – iPhotography Tutor
Luminar is a fantastic piece of photo editing software for both PC and Mac. Unlike Adobe Lightroom, where you have to pay a monthly subscription, with Luminar you can pay a one-off payment and own it for life!
Luminar is powerful, beginner-friendly, and very affordable. And even better, iPhotography students have their very own discount code. Click here and enter 'iPhotography' in the check out for a saving on your Luminar 4 software.
Tip – Join iPhotography+, for more amazing partner details – click here.
Luminar for beginners is user-friendly, but it's also powerful enough for professionals too.
You can import single images, or larger projects, very easily using the Library function.
One of the best features in Luminar is "AI Sky Replacement". With one click of a button, you can replace a boring sky in your image with a more dramatic one! No fiddly editing required!
There's something for everyone in Luminar. Whether you just want to learn how to edit your photographs, remove blemishes from portraits, or liven up your landscapes, Luminar has you covered.
Below is a introduction video, showcasing four of the best features in Luminar. We also have an exclusive iPhotography "Luminar for Beginners" course, so if you'd like to learn more definitely check it out.
Credit: Emily – iPhotography Tutor
iPhotography Course not only teaches you all the standard technical expertise, settings, skills, and special effects with your camera – but we also show you how to use these skills to develop your own individual style as a photographer.
Follow our 4 step editing guide to create beautiful fantasy-styled portrait lighting with any photo. Ideal for beginners. WATCH the video!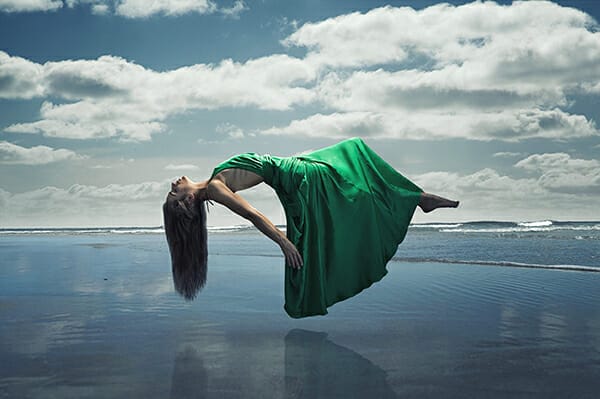 Suspend your disbelief with this powerful guide to levitation photography. Learn easily how to set up, shoot and edit these conceptual masterpieces.
We compared the 3 TOP Online Photo Storage sites. 1. Google Photos 2. Amazon Photos 3. Dropbox. Which is Best and is it Free?