Lightroom Presets
What are they and how do they work?
In the interest of speed, efficiency and consistency Lightroom presets were born. A tool that has been rolled over and repeated in different ways across different photo editors. Photoshop has its actions, Luminar has its LUTs and Looks but Lightroom is where presets really started to shape the one-click editing generation.
What is a Lightroom Preset?
Presets are by definition a pre-defined adjustment that can be applied to any photograph to give a consistent adjustment. 
Now let's clear things up – presets aren't always a one-click solution despite the intention. Many photographers use presets to get 90% closer to their desired effect but still need to make refinements image by image.
Where Can I Get Lightroom Presets?
Lightroom presets can be found all over the internet, some as weak as a baby kitten that does nothing visible for your photos. Others are like a volcano of over-adjustments. Fortunately for you, you've landed in the perfect spot in between. 
iPhotography has a massive range of Lightroom presets available in 4 iconic collections for you to buy.
This urban collection of 20 Lightroom presets, compatible with Lightroom CC and earlier versions will give your cityscapes the gritty kick it needs.
The perfect preset pack for landscape lovers. Whether you're looking to bring out the blue tones, add an industrial twist or show a longing for summer lovin', this preset pack covers it all! No road trip is complete without iPhotography's Landscape & Cityscape preset pack.
Give your portraits that extra boost with our People & Portraits pack of 20 presets.
Ideal for developing your own style of wedding photographs, giving your fashion shots some edge or simply taking your family photographs to the next level. Perfect for beginners and professionals alike.
Take a leap into the incredible world of black and white editing with bonus monotone presets too! A well-rounded preset pack suited to all photography styles. iPhotography's Black & White preset pack can transform your photographs into monochrome masterpieces
If you're looking to get quirky with your edits or achieve a retro-style image then this preset pack is the answer you've been searching for! Covering everything from vintage filters to vivid colours that pop and even one-click colour splashes.
iPhotography's Film-like & Fun 20 preset pack will not only improve your images, but it will also save you time!
We're so glad you asked!
We've actually made a little video so you can see our iPhotography Lightroom presets in action.
Wow! Another great question and wouldn't it surprise you that iPhotography has a solution to this too? We offer an amazing Lightroom training course. Designed for beginners and taught by an iPhotography tutor (& Lightroom expert) – Emily! 
Our step-by-step training course will take you through all the essential buttons and sliders. You'll learn how to import your photos, make basic and advanced adjustments and so much more. 
Click below to find out more about our amazing Lightroom training course.
iPhotography Course not only teaches you all the standard technical expertise, settings, skills, and special effects with your camera – but we also show you how to use these skills to develop your own individual style as a photographer.
Discover the best features and learn how to use Luminar for your own photo editing. Find out how to get started and begin transforming your photographs.
Pro Wedding Photographer Emily Lowrey tells us best bits about running a photography business – and why YOU NEED to do it too!
Like to keep yourself moving? Get the best sports and action photography tips to improve your shots. Never miss an opportunity with iPhotography!

Who Are Photography Classes Made For?
Are our classes made for you? Well if you're brand new to photography or been practising for a little while but starting to hit a wall then, the simple answer – YES! 
Whether you have just bought a camera or have spent years behind the viewfinder, our photography classes are comprehensive, educational, honest and cutting-edge – there are no other courses like it (believe us, we checked a lot!). 
We're like the Wikipedia of photography – all of the answers are under one roof.
3 Ways to Use Natural Light
Sunlight can be discussed using a few different photography terms and approaches. There are normally 4 considerations photographers look at when using natural light in their photos - Direction, Colour, Intensity and Quality.
1. Direction
In which direction is the light falling? Is the direction of the light where you need it to be? While it's very hard to change the direction of natural light unless you're using reflectors you may have to move your subject into the path of the light to get the right finish.
There are 3 main directions that you can use natural light in a photo;
FREE

- Optional Assignments

Some of our classes offer personal critiques and constructive feedback from qualified photography tutors. Receive 1-on-1 advice and tips from the experts.
5 Top Architectural Photography Tutorial Tips
How to Be a Nature Photographer
Going from a beginner nature photographer to making money from your camera you need dedication. It requires time and a never-ending passion to get outdoors with your cameras and practise new techniques. Get outdoors early and return when the sun sets.
Get familiar with your local woodlands and read nature books to learn about wildlife, birding and foliage. This will help you understand what you are shooting and when is the best time of year to find these subjects.
What Does This Guide Include?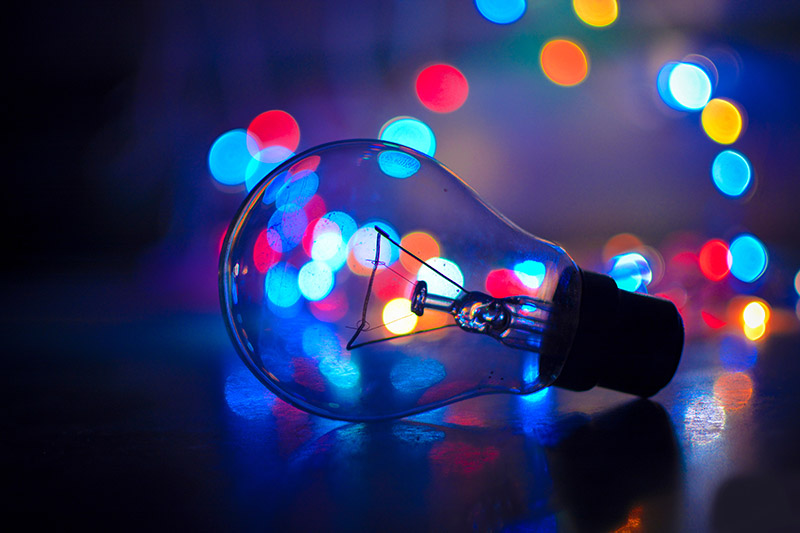 The other challenge when shooting through glass is the tinting. Unfortunately, architects and designers didn't think about us photographers when creating these skyscrapers.
Their windows are invariably tinted in some way to help with heating.
This means that some of your photos may have a green/grey tint to them.
It's not the biggest issue as you can rebalance this tint in editing with the 'tint' slider for example.