Lightroom and Luminar
Lightroom and Luminar
Why you NEED both!
Lightroom and Luminar
Rarely does one editor cover everything you need as a photographer – which is why we're looking at the benefits of using Lightroom and Luminar together.
Lightroom and Luminar offer some similarities but not enough to draw a simple comparison. Instead, using both of them in your editing workflow can entirely transform your photography and raise it to a level unachievable by just using one alone.
It's fairly common practise amongst photographers to use 2 different pieces of editing software. Whether its Photoshop, Lightroom, Luminar, Pixlr, Affinity or something else, each has got it's own USP and offers an alternative to enhance your creativity. 
Let's begin by looking at the most helpful features of Lightroom for a photographer that is unlike any other.
Firstly, it's so important to keep your photographs filed in an orderly fashion.
Having random images in random folders will only drive you crazy – this is where Lightroom excels. 
Allowing you to arrange images into collections for later use (and further updates) is a brilliant way to refer back to your favourite landscapes, B&Ws or portrait shots in just one click.
Secondly, unlike Photoshop, Lightroom is 100% a non-destructive editor.
This means that any adjustments you make to your photos aren't permanent until you export it. 
If you mess up anywhere along the way you can readjust the changes without restarting.
Whereas Photoshop caches all your editing steps, Lightroom doesn't need to, meaning it's a little less demanding on your computers RAM and CPU.
Batch Editing, Flagging & Keywords
Thirdly, given that photographers rarely go out and just shoot 10-20 shots when playing with their camera having the ability to batch edit is a must. Being able to pick out 50 shots out of 200 and apply the exact same effect saves time and energy. In Lightroom, you can highlight unsequenced photos using flags and add metatags for cataloguing.
Wedding photographers love using Lightroom as they rush through their thumbnails, flag the ones they love and with a single click disregard all others.
Finally, Lightroom is unparalleled when it comes to its exporting and sharing options. Share your photos directly from the software to social media platforms.
Create collages, borders and even export your photographs with your own personal photography watermark in the click of a button.
You can create and save exporting presets in Lightroom for different scenarios.
Handy if you want a version for print and one for online which require different dimensions, sharpening and DPI.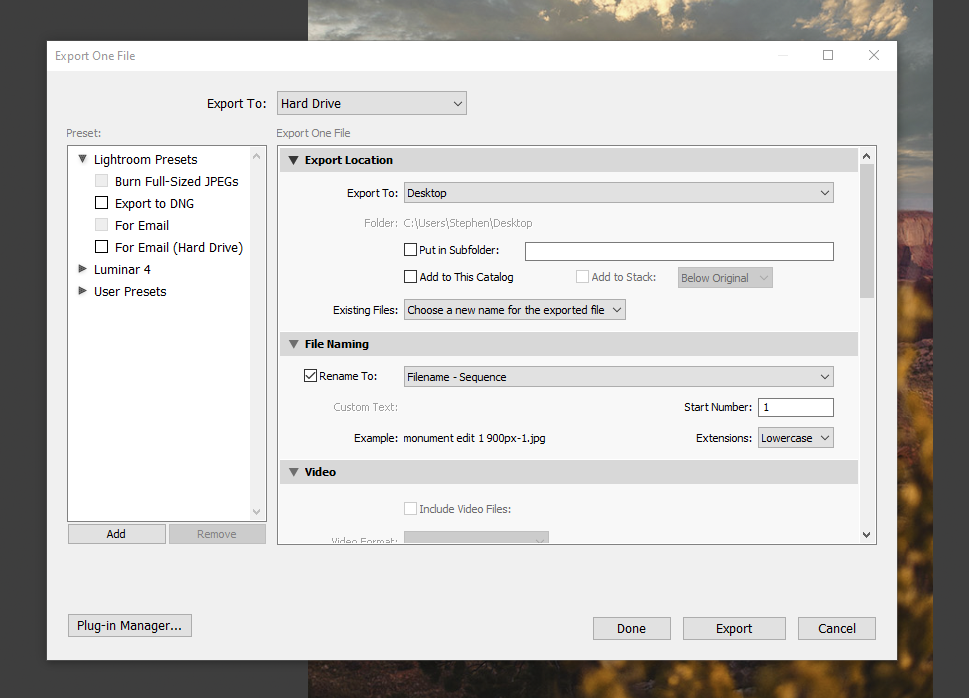 Therefore, why would you still need Luminar if you've already got Lightroom?
Here's why…
Probably the biggest game-changer in photo editing since Photoshop's content-aware tool. Luminar's augmented sky feature uses an incredible AI algorithm to generate photo-realistic sky replacements with amazing accuracy. 
Choose from bright blue summery skies, dramatic sunsets, stary skies and many more. This Luminar feature would take Photoshop users a long while to do accurately – and Lightroom users couldn't do it at all. What an incredible tool if you struggle to get your sky exposed correctly.
Artificial Intelligent Enhancer
Here's another one click (or slide in this case) solution that does multiple adjustments at the same time – AI Enhancer. 
This is Luminar's swiss-army knife for photographers you could say!
Using the slider you can adjust the shadows, highlights, contrast, tone and saturation all at the same time. It'll give you richer and more detailed results – another time saver.
Look Up Tables – if you didn't already know. Luminar's LUT tool allows you to apply customised colour grading effects to your photos. Use Luminar's built-in LUTs, make your own or buy some. 
The benefit of having Lightroom and Luminar is that LR's preset files are cross-compatible (using a convertor) with Luminar. Therefore,  you can transport your favourite colour styles on to your AI-enhanced photographs.
This is one for you Instagrammers and influencers out there. If you love a quick tweak, filter or special effect on your photos then Luminar's built-in look tool will be your best bud. 
Apply an individual 'look' to your image or adjustment layer for creative results. Access the Luminar store to purchase more looks or create a collection of your own to use again and again.
Get Lightroom and Luminar Training
After all that you'll see why having two editors will only be a positive to your photography. Whilst Lightroom is available on a monthly subscription from Adobe, Luminar is just a one-off payment for life. iPhotography students can get a discount on Luminar software when joining our Luminar training masterclass. 
To join, either our Lightroom or Luminar training courses, then use the links below to sign up today. 2 perfectly designed courses for beginners by professional photographers and official Luminar ambassadors.
If you use two different photo editors like Lightroom and Luminar then let us know your experiences. What do you like about each? We'd love to hear from you.
iPhotography Course not only teaches you all the standard technical expertise, settings, skills, and special effects with your camera – but we also show you how to use these skills to develop your own individual style as a photographer.
focus stackingfocus stacking Focus stacking isn't for pro photographers at all. In fact, no technique is. Everything is accessible for...
Struggling to come up with creative ideas? Read our tips on how to motivate yourself and your photography with this inspiring guide!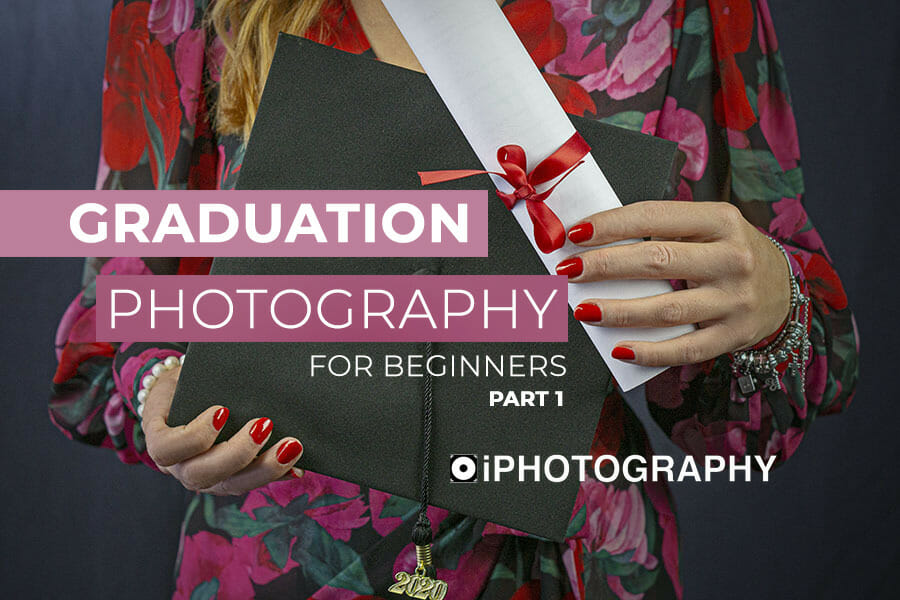 Watch how to light, direct and shoot photos for a simple graduation photography. Ideal to try at home for brand new photographers.

Who Are Photography Classes Made For?
Are our classes made for you? Well if you're brand new to photography or been practising for a little while but starting to hit a wall then, the simple answer – YES! 
Whether you have just bought a camera or have spent years behind the viewfinder, our photography classes are comprehensive, educational, honest and cutting-edge – there are no other courses like it (believe us, we checked a lot!). 
We're like the Wikipedia of photography – all of the answers are under one roof.
3 Ways to Use Natural Light
Sunlight can be discussed using a few different photography terms and approaches. There are normally 4 considerations photographers look at when using natural light in their photos - Direction, Colour, Intensity and Quality.
1. Direction
In which direction is the light falling? Is the direction of the light where you need it to be? While it's very hard to change the direction of natural light unless you're using reflectors you may have to move your subject into the path of the light to get the right finish.
There are 3 main directions that you can use natural light in a photo;
FREE

- Optional Assignments

Some of our classes offer personal critiques and constructive feedback from qualified photography tutors. Receive 1-on-1 advice and tips from the experts.
5 Top Architectural Photography Tutorial Tips
How to Be a Nature Photographer
Going from a beginner nature photographer to making money from your camera you need dedication. It requires time and a never-ending passion to get outdoors with your cameras and practise new techniques. Get outdoors early and return when the sun sets.
Get familiar with your local woodlands and read nature books to learn about wildlife, birding and foliage. This will help you understand what you are shooting and when is the best time of year to find these subjects.
What Does This Guide Include?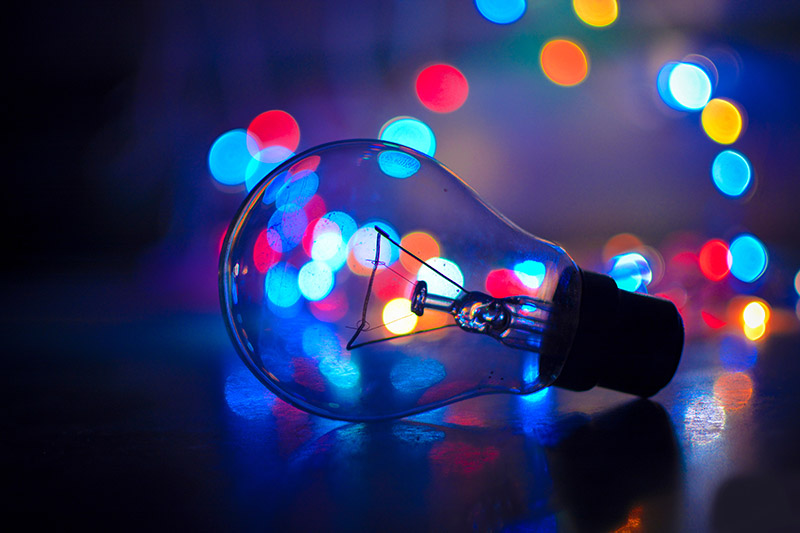 The other challenge when shooting through glass is the tinting. Unfortunately, architects and designers didn't think about us photographers when creating these skyscrapers.
Their windows are invariably tinted in some way to help with heating.
This means that some of your photos may have a green/grey tint to them.
It's not the biggest issue as you can rebalance this tint in editing with the 'tint' slider for example.