The Lifestyle of a Wedding Photographer
How it Can Change YOUR LIFE!
wedding photographer
Author: Emily Lowrey (iPhotography Tutor & Pro Wedding Photographer)
Being a Wedding Photographer can be a brilliant career for so many people.
If you love photographing people, like to be independent, and would love a creative career, then it might be right up your street! Here are some of the benefits that I've found since becoming a successful wedding photographer.
Being a wedding photographer means your routine is often varied. You might shoot on weekends, edit during the week, take a day to work on your social media, take an evening to run a stall at a wedding fayre, or take a month off in winter.
No two weeks are ever the same.
Some people thrive when things are varied, and it definitely keeps life interesting! Personally, I love the variation. I love the flexibility of planning my own schedule. I found a 9-5 routine very repetitive and restrictive, and often mentally and creatively draining.
It's up to you to make each working day count and propel your business forward. There is no one in the morning to tell you what to do, and you need to be a driven person to take on this type of work.
You are in control of how your business flourishes. It's certainly more exciting than a regular job!
And there's nothing to say that you have to jump in with both feet, all at once. You can work alongside your regular job until you know it works for you.
The beauty of owning your own photography business is that you can spend time doing what you love, and outsource the jobs you don't like as much. You get to spend more time on what you enjoy and get paid for the privilege. What's not to love?
You'll Grow as a Photographer
When you make money with your camera, photography is no longer just a hobby. You need to put time into growing your craft. Your photography business won't get very far if your photography skills don't evolve and grow over time!
As a wedding photographer, photography is not only my hobby and passion, but it's my job to invest in my skills.
I keep a budget for any workshops or courses I want to take part in every year. I love to learn from others, as well as teach other students myself. I love the collaborative nature of being in such a creative industry. Watching your skills grow year on year, and having that reflect in your pricing, is one of the best feelings in the world!
It'll Build Your Self-Confidence
I used to be the shyest person you'd ever meet. I wouldn't go to the ice cream van on my own!
But I knew that if I wanted to pursue my dream of becoming a wedding photographer I'd have to take leaps out of my comfort zone from time to time.
I've often used my camera as a comfort blanket. Whenever there's a family event, for instance, I'll happily snap away and enjoy my time by documenting it. I think photography is a gift, and I love sharing my work with friends and family to keep their memories safe. 
I remember being so nervous during my first wedding. And I think that's totally natural! I think it's important, to be honest with your clients about your experience levels, and set expectations every step of the way.
I used to have sleepless nights, anxiety dreams, where I'd get to a wedding and realise — to my horror — I'd left my camera at home! In the early days, it was hard to push myself into these situations, but I can honestly say it's the best thing I've ever done for myself.
Now, I can rock up to a wedding full of people and get involved, and not feel nervous at all. I can present entire courses on photography, and share my knowledge. I even spoke on a panel in London for the Photography Show in 2019.
Being a wedding photographer has changed my life, entirely for the better – and I truly believe it can help people with their self-confidence, just like it helped me. I know that if I hadn't pushed myself, I'd still be that timid woman afraid of the ice cream van!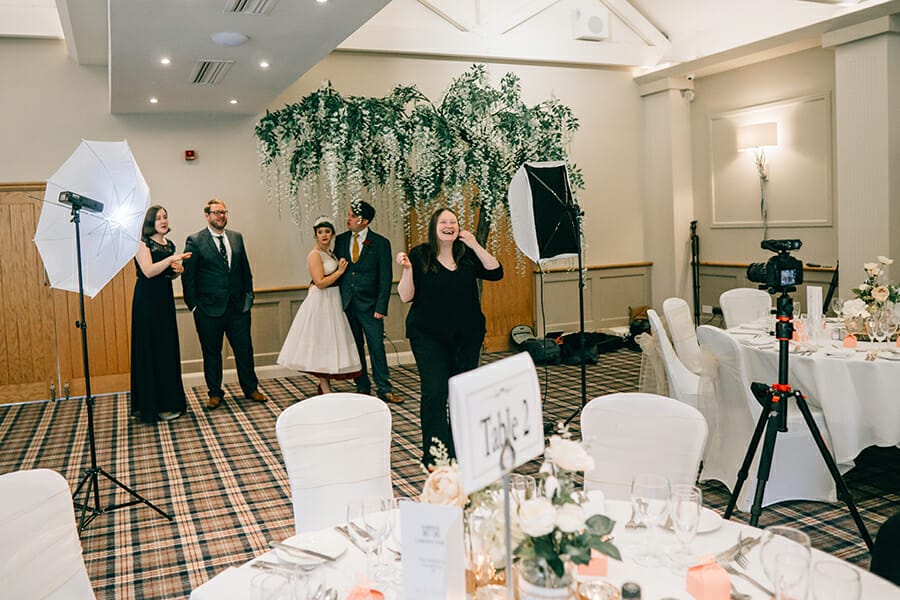 Give it a Go! What do you have to lose?
I hope you found this article interesting, and if you're thinking about becoming a wedding photographer I would say definitely give it a go! You don't need to jump in all at once. You can always give it a try and see how you get on. You never know. You might fall in love with it, just like I did.
I also think that this is probably the best time ever to begin a wedding photography business. With recent postponements and uncertainty, there are thousands of couples desperate to get married!
With the recent trend of smaller-sized weddings, there is also a huge market now for more entry-level budget weddings, which would be ideal for someone just finding their feet in the industry.
iPhotography Course not only teaches you all the standard technical expertise, settings, skills, and special effects with your camera – but we also show you how to use these skills to develop your own individual style as a photographer.
Searching for Photography Classes Near Me? Find the best Photo Courses with iPhotography. Workshops and Photo Walks hosted in the UK.
Follow our step by step tutorial as we show you how to turn a photo into a painting using the Photoshop Mixer Brush! Super Creative!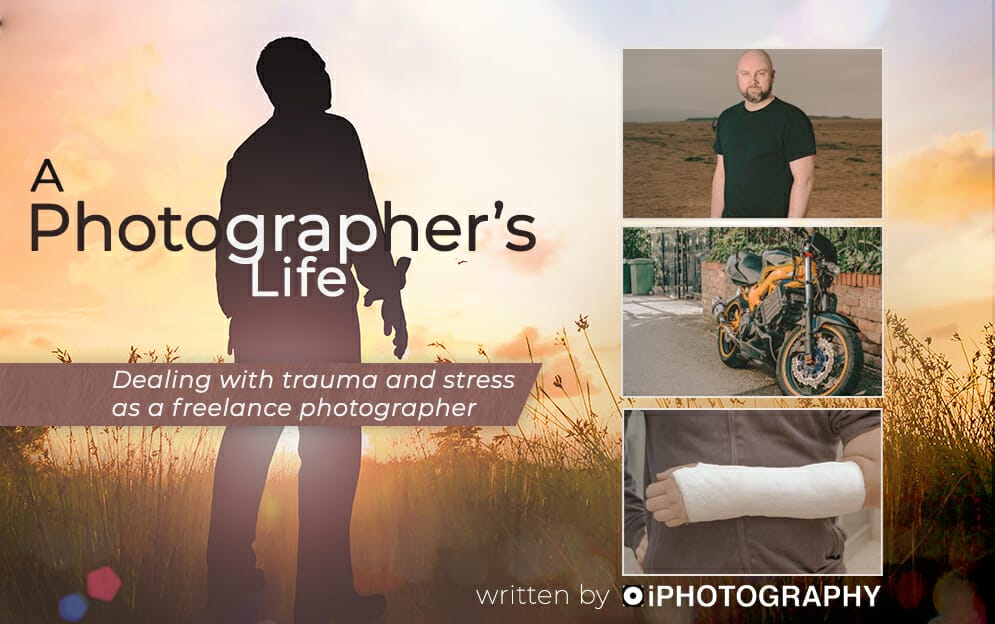 Wedding photographer Martin walks you through his life-changing accident and how he dealt with the painful hurdles to get back behind the camera.