LGBTQ+ Photography
A celebration of diversity
lgbtq-photographylgbtq-photographya photographer's life
Author:
Martin
–
iPhotography Tutor
a photographer's life
  What is Pride?
We are celebrating LGBTQ+ photography! Pride is a festival that promotes self-affirmation, dignity, equality, and increased visibility of lesbian, gay, bisexual, and transgender (LGBTQ+) people in society.
In the UK it takes place in June to commemorate the 1969 Stonewall riots, where the gay community took to the streets in protest against the systematic abuse and discrimination that was taking place against their community. Festivals and celebrations take place every year to raise awareness and to celebrate diversity and identity regardless of your sexuality or gender.
iPhotography is a diverse community made up of students from many different cultures all over the world. To celebrate we have chosen 4 influential LGBTQ+ photographers and their works to pay tribute in this guide to LGBTQ+ photography.
Robert Mapplethorpe started taking pictures from a young age using a humble polaroid camera. His first professional camera was a Hasselblad Medium format camera given to him by his life long partner, Sam Wagstaff. Sam was an art curator and was a muse and mentor to Mapplethorpe throughout his career.
Mapplethorpe is known for his Black and White celebrity portraiture and explored his work with a keen fascination with the way society glorified and obsessed over them. Through his work, he wanted to challenge conventional ideas redefining body image through male and female nudity.
His work is groundbreaking and influential within the LGBTQ+ community and often pushed the boundaries for classical aesthetic standards in regards to race to.
In 1986 he produced a piece known as the 'Black Book' that featured ethnic male nudity in an unflinching exploration of the human form.
This piece was seen as very controversial at the time and was said to be an obscenity by many critics.
Robert Mapplethorpe was fundamental to the community and his work often explored topics that were, from a mainstream perspective, seen as unexplored.
He sought to raise awareness of the LGBTQ+ community within his art, to celebrate the male form, and to celebrate his own sexuality.
"His obscenity is never obscene." -Patti Smith
Bruce Weber started out as a fashion photographer and he featured his first works in the magazine GQ. This was short-lived and Weber was shunned by the fashion world for featuring partial male nudity.
In the SoHo Weekly News, Weber is quoted as saying 'a lot of magazines don't want my kind of photographs. It's too risky for them'. 
The irony was that as the decades passed he would be sought out by many large fashion houses to photograph exactly this.
In the late 1980s, he worked photographing Andy Warhol for 'Interview' Magazine.
He then went on to work on advertising campaigns with famous brands like Calvin Klein and Tommy Hilfiger, as well as his work being the iconic face of the brand Abercrombie and Fitch.
He even has his own fashion brand Weberbilt that sold in London, Miami, and Florida.
As well as being known for his photography portfolio, Weber is known as a prominent activist and was recognised in 2014 by the ACRIA organization as fundamental to the worldwide fight against AIDS.
Bruce Weber has left a legacy in LGBTQ+ photography for others to follow. His work was fundamental for bringing gay male imagery into the mainstream with his work in fashion and advertising.
Pierre Commoy and Gilles Blanchard, more commonly known as Pierre Et Gilles have worked together since 1976, 'creating a world where painting and photography meet'.
They work by using life-sized photos which are then embellished with paint to create art that combines the two.
They have been commissioned to work as artists for many musicians, and have created pieces that feature many celebrities from Iggy Pop to Tilda Swinton.
The pair never use Photoshop with their work and this emphasizes their practical skills in production and design.
Credit: – Annie Liebowitz
Annie Leibovitz is one of the most famous and influential portrait photographers of all time. She is best known for her engaging portraits, particularly of celebrities, which often feature the models in poses that are considered intimate. 
She has worked with many iconic names over the decades from Michael Jackson, Queen Elizabeth II, Demi Moore, Leonardo DiCaprio, Susan Sarandon and Miley Cyrus, to name a few.
Credit: – Annie Liebowitz
One of her most famous photographs is a picture taken of the late John Lennon and Yoko Ono mere hours before his death. This image has become to be known as one of the most famous photographs of all time.
Many of her shoots have been surrounded with controversy, including a topless shoot with a young Miley Cyrus. She was also commissioned to take portraits with the Queen of England, where she has been quoted as asking her to be 'less dressy'. From the understated image featured here, I can't see what she meant!
LGBTQ+ Photography is about personal expression, however, this does not always meet with the support of the societal masses. These artists have carved a path through their successes, controversy, and fight against the classical aesthetics of mainstream photography. Pride reminds us that we should celebrate what makes us different and that everyone has a right to a voice.
Equality means "the state of being equal." That does not mean that everyone gets the same tools, it's that everyone is given the support to reach that same level of opportunity.
iPhotography Course not only teaches you all the standard technical expertise, settings, skills, and special effects with your camera – but we also show you how to use these skills to develop your own individual style as a photographer.
In this double exposure photography tutorial, you'll learn the 7 STEPS to combine photos creating an abstract effect in-camera or in editing.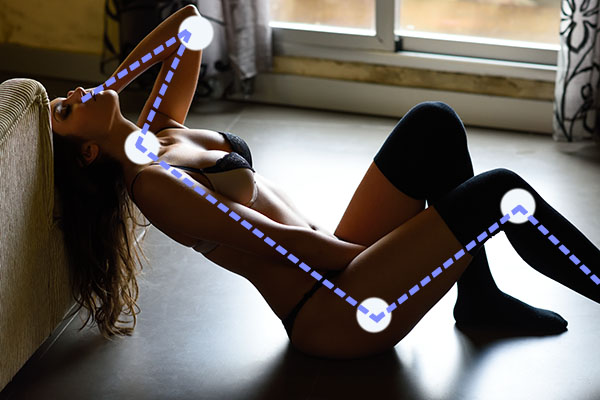 Try our true & tested tips in our boudoir photography tutorial · #1 Get a gold reflector · #2 Diffuse the flash · #3 Pose with elegance…
Discover the best portrait photography tips from pros to help capture AMAZING MOMENTS! This guide will help you take stunning portraits.

Who Are Photography Classes Made For?
Are our classes made for you? Well if you're brand new to photography or been practising for a little while but starting to hit a wall then, the simple answer – YES! 
Whether you have just bought a camera or have spent years behind the viewfinder, our photography classes are comprehensive, educational, honest and cutting-edge – there are no other courses like it (believe us, we checked a lot!). 
We're like the Wikipedia of photography – all of the answers are under one roof.
3 Ways to Use Natural Light
Sunlight can be discussed using a few different photography terms and approaches. There are normally 4 considerations photographers look at when using natural light in their photos - Direction, Colour, Intensity and Quality.
1. Direction
In which direction is the light falling? Is the direction of the light where you need it to be? While it's very hard to change the direction of natural light unless you're using reflectors you may have to move your subject into the path of the light to get the right finish.
There are 3 main directions that you can use natural light in a photo;
FREE

- Optional Assignments

Some of our classes offer personal critiques and constructive feedback from qualified photography tutors. Receive 1-on-1 advice and tips from the experts.
5 Top Architectural Photography Tutorial Tips
How to Be a Nature Photographer
Going from a beginner nature photographer to making money from your camera you need dedication. It requires time and a never-ending passion to get outdoors with your cameras and practise new techniques. Get outdoors early and return when the sun sets.
Get familiar with your local woodlands and read nature books to learn about wildlife, birding and foliage. This will help you understand what you are shooting and when is the best time of year to find these subjects.
What Does This Guide Include?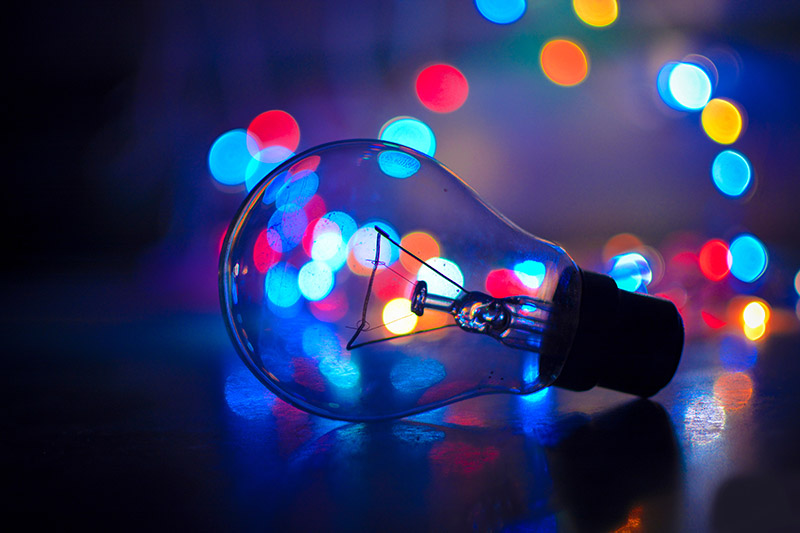 The other challenge when shooting through glass is the tinting. Unfortunately, architects and designers didn't think about us photographers when creating these skyscrapers.
Their windows are invariably tinted in some way to help with heating.
This means that some of your photos may have a green/grey tint to them.
It's not the biggest issue as you can rebalance this tint in editing with the 'tint' slider for example.