Introduction to Wildlife Photography
Everything you need to know about Wildlife Photography!
wildlife photography course
wildlife photography course
If you love to photograph animals then our brand new course is the perfect introduction to wildlife photography!
Many people are fascinated by nature and the wonderful variety of creatures we share our planet with.
Enjoying wildlife can be one of the most therapeutic things you can do and is proven to lower stress and improve mental health.
But when it comes to wildlife photography most people just don't know where to start…
That's why iPhotography are delighted to introduce a new Wildlife Photography Course!

It doesn't matter if you have never picked up a camera before. Or if you have taken hundreds of wildlife photographs already. Our new course is the perfect introduction to wildlife photography. It has something for everyone, no matter what level you are at now.
And it doesn't matter where you live in the world; the countryside, or the city. Join us and you'll learn how to photograph the local wildlife on your doorstep right through to exotic wildlife that you can photograph abroad.
Don't worry if you don't have big, fancy camera equipment!
Join our wildlife photography course and learn how to use natural light to add emotion to your images. You'll discover how to photograph:
Animal behaviour
Wildlife portraits
Action shots
Birds in flight
Environmental & macro shots
and much, much more!
Learn to Edit Wildlife Photos
This course also covers some basic editing techniques so you can have a go at enhancing your images and getting them ready for printing and framing. For those of you who like to take hundreds of photos, join us and learn the power behind organising your images, so they are easier to find in the future.
If you are new to iPhotography then be sure to join us in modules 1-3 to learn everything you need to know to take a well exposed and sharp image of animals, no matter what camera you have!
Learn how to find wildlife anywhere in the world as well as when and how best to photograph the animals.
Watch as professional wildlife photography and iPhotography tutor Rachel Sinclair heads out on real, unstaged field trips, and learn from her experience to see how you can approach shooting on location.
Resources to Download & Tutor Feedback
Our wildlife photography course is full of tips and tricks in video format. We've also got handy downloadable pdfs for all our course modules, which are great to take offline so you can refer to over and over again.
Finally, we've got 3 amazing optional course assignments. This gives you the opportunity to send your wildlife photos directly to course tutor Rachel. You can give personalised feedback and tips on your photos from the professional.
It really doesn't matter what stage you are at if you like animals and you like photography then this course is the perfect introduction to wildlife photography!
iPhotography Course not only teaches you all the standard technical expertise, settings, skills, and special effects with your camera – but we also show you how to use these skills to develop your own individual style as a photographer.
What are Light Tricks? We've got all the answers right here in our introductory guide to the iPhotography Light Tricks Course. This is going to be the most fun you've ever had with your camera!
Join Eric Butcher and iPhotography as we demonstrate, for beginner photographers, simple props and techniques to improve colour in your photography.
Should you help out your fellow photographers and share your tips? For example, imagine if you're earning money as a commercial photographer.

Learn the iPhotography™ Way
Learn the iPhotography™ Way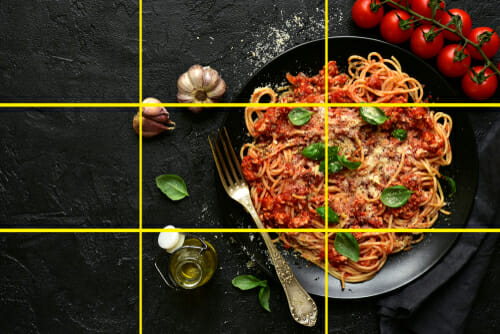 Infra-Insight: Bulb setting means when you press the shutter button the exposure starts, and it's only stopped when you press it again – it gives you control over the length of exposure.
The pictures speak for themselves, don't they? Photoelasticity is really a wonder of science and a great technique that we can use to capture beautiful abstract photographs. If you've been a bit of an Albert Einstein and carried out this experiment too, then share your results with us and tell us what you thought.
Are there some plastic props we didn't think of?
Did you find a different trick or composition that YOU love?
Found any interesting editing effects that you could add in?
If so, share it with us in the feedback gallery so we can all have a good natter about what worked well.
The scholarly description of photoelasticity states that it is the 'changes in the optical properties of a material under mechanical deformation'.
Hmmm, puzzled? Let's simplify… 'Photoelasticity is the visual effect of demonstrating the stress distribution in a material'…
It's basically an x-ray of an object! The results though are what us (and our cameras) are really interested in. The stress areas show up as iridescent colours; the heavier the stress, the darker the colour.
It's quite an unusual style of photography, mixing hard science with abstract overtones. Some audiences get confused into thinking it's all been Photoshopped – but it hasn't.
Elastic Fantastic: Photoelasticity was first discovered by Scottish physicist David Brewster, a close friend of William Henry Fox Talbot – one of the founding pioneers of photography.
Small world.