How to Use the iPhotography Gallery
How to Use the iPhotography Gallery
How to Use the iPhotography Gallery
The iPhotography gallery is a wonderful hub of daily motivation, inspiration and most importantly of all – feedback. We've got 5 brilliant tips on how to make the most of the gallery, improve the look of your images and get that all-important feedback for your photography improvement.
Tip 1 – Show off Your Best
With having 4 uploads per day (8 if you're subscribed to iPhotography PLUS) it's easy to upload a series of photos that are all similar and wait for the community to tell you which is best.
We've seen higher engagement when students upload the single shots they're most proud of. 
Be decisive and make the most of your quota by choosing your favourite shots and not a series of repeats.
Tip –
 Avoid uploading the same image multiple times for a
 #WeekendChallenge competition – we prefer to see something new. You can check which pictures you've uploaded before too by logging in and using this link to avoid duplicates.
Remember – Use the category filters when uploading your images for a specific competition. They are available for the #WeekendChallenge and iPhotography PLUS Monthly Competition. It'll make it easier for you to see the other entries and include yours in the judging. For general uploads leave this filter blank when uploading. 
Don't expect the world to come flocking to you – and it's just the same in the iPhotography gallery. It's proven that the more you engage and comment on other members shots, the more you'll receive in return. It's a little bit of give and take.
Multiple course tutors will not comment on the same image. You'll only ever get 1 perspective from the tutors and the rest will come from other students.
Members will look out for you in the gallery if you're known to give regular and helpful feedback. If you're never sure what to say in a comment just speak from the heart. What caught your eye? How does it make you feel?
Even a short comment is better (and more motivating to others) than no comment at all.
For more help about leaving feedback in the iPhotography gallery click here.
Ratings – 
After you've left a comment press 'Send' and then you can leave a star rating (out of 5) to give a general impression of your thoughts.
You can't leave a rating without a comment first.
Here's a little guide on how to pick your rating.
⭐ – Very sub-standard needs a lot of improvement (comment must really explain this rating)
⭐⭐ – Looks more like a 'snapshot' than a 'photograph', technical elements not considered
⭐⭐⭐ – Potential in the idea but the execution isn't perfect (suggest what to tweak)
⭐⭐⭐⭐ – Looks great but one or two elements to improve (composition or extra things to add)
⭐⭐⭐⭐⭐ – Fantastic photograph, nothing to improve
You've got space in your upload to ask for advice on the image if there is something specific you're working on. Use the description field when uploading to ask what members think about your composition, subject, focus or colouring for example. 
This really helps others formulate their feedback – you're giving them a question to respond to which is much easier than starting from a blank page.
The iPhotography tutors check in on the gallery most days so we'll be around to help out too. If you're looking for more enhanced feedback and critiques you may want to consider joining iPhotography PLUS.
Tip 4 – Optimize your Shots
All too often there are some potential great images uploaded to the gallery, but they appear small on screen.
While reducing file sizes are great for upload speed and saving on storage it can have a negative impact on resolution and detail.
The iPhotography gallery allows images up to 5000px on the longest side and 8mb in total file size. With that said it doesn't mean this will give you the best-looking image. 
Due to online compression & varying colour spaces, here are a few tips we've discovered to optimise your shots when sharing to the iPhotography gallery;
Photoshop Tips
Smart Sharpen your pictures by 10%
Convert to sRGB colour space (Save for Web Legacy in Photoshop)
Resize photo to 1500px on the longest side
Increase exposure/brightness by 5-10%
Oversaturate colours by 15%
Use the Bicubic Smoothen rendering
Lightroom Tips
When exporting your images use these parameters;
Convert to sRGB colour space 
Resize photo to 1500px on the longest side
Change to 250ppi
Retain 100% JPG quality
Increase exposure/brightness by 5-10%
Oversaturate colours by 15%
Use High Sharpening for Screen
Tip 5 – Fill in the Backstory
There are text fields to go alongside your upload in the gallery for a reason – tell us about your shot in the description. If you're not looking for help or advice then let us know how you create your photographs. 
Members and Tutors love to know:
What inspired you?

Where's the location?

How you edited it?

What's the story behind the shot?

Is this something you learnt from one of our courses/tutorials?

What are you trying to achieve with the photo?
Title your creation too. A good headline to go underneath your photograph can really set the scene – plus it helps with cataloguing too in the gallery. You can't upload 2 photos with the same exact title. 
Give your pictures an identity and emotion with a little title. It doesn't have to be clever or revolutionary so don't overthink it. Uploads with just the original camera file number can feel impersonal and shapeless.
iPhotography Course not only teaches you all the standard technical expertise, settings, skills, and special effects with your camera – but we also show you how to use these skills to develop your own individual style as a photographer.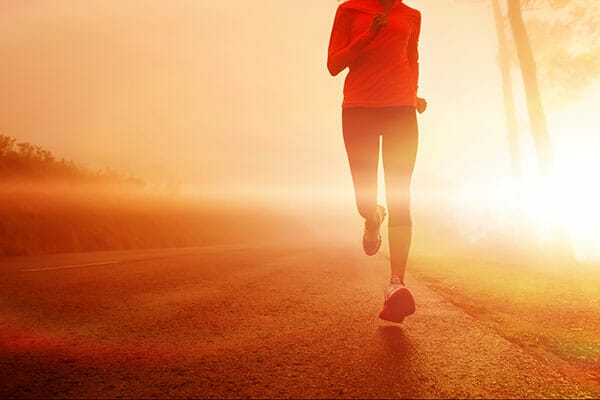 Suffer from lack of confidence or fear of inadequacy? We lay bare the common issues and how to overcome for positive mental health for photographers. Read more…
Perfect newborn photography tutorial with tips on lighting, best camera & lenses, props, how to set up a studio and promoting your business.
Pro Wedding Photographer Emily Lowrey tells us best bits about running a photography business – and why YOU NEED to do it too!