how to pose your friends
How to Pose your Friends
how to pose your friends
One of the best places to start with portrait photography is with your family and friends. But how do you pose someone who isn't comfortable in front of the camera? Well let's talk about it and find out how to pose your friends.
We wouldn't recommend for a brand-new photographer to dive straight in to working with models, simply because you'll never learn to direct someone when you need to.
A good model will know what to do whilst a new photographer won't. Instead, you need to find a non-model to learn with.
But before you start firing out WhatsApp messages to your address book, you need to find out what you're going to ask them to do. It's not everyday you get asked to be in a photoshoot and some folk may get the wrong impression 😉
We suggest doing a bit of research first for your own sake, and theirs. Have a look on Pinterest (we've got some helpful boards on there by the way) and look for some portrait inspiration and save your favourites.
Do you want to shoot indoors, outdoors, night time, day time? On the beach? In the garden? Whatever you plans are, make sure you get some relevant ideas that you can try out.
With your scrapbook of ideas ready it's time to find yourself a willing friend. You may surprise yourself in discovering which of your buddies fancies themselves as the next Giselle. Send them a few examples of what you're looking to achieve so they can understand it better.
Friendly Tip – Give them an idea of what clothing they should wear. Think about the weather if you are shooting outdoors though – shorts don't look good in December!
Now on to the actual posing, how do we start? Well this is where it may get awkward, but that's why a non-model will be more patient – they know it's your first time too.
Keep your reference pictures to hand to guide yourself but we think the first few shots shot be candid and not directed. Let your friend get comfortable with the camera. Here's a few tips for the first shots:
Ask them to sit or lean against a wall, this helps relax the body.
Give them an object, away from the camera, to look at.
Tell them not to smile, it's an instinctive reaction for some.
Don't go silent whilst shooting, try to add a bit of conversation in.
To go along with that last tip, it's crucial to praise your shots and your friend during your photoshoot. It's a good confidence boost for them and it will only relax them further. Show them some of the shots you like and tell them they'll never see the bad ones! 😊
When you feel a little more confident, get your reference pictures and start off like 'OK so I want to try out this pose' and work together on it. Get them to copy the pose exactly to start off, even if you want to change it, it's good to start off at a base point first.
Friendly Tip – If you're not good with words, don't be shy to try the pose out first and show your friend what to do. Visual communication is 10 times quicker than verbal.
Don't limit yourself to talking pictures from the same spot. Move around whilst they are still in the pose and get yourself used to working around a subject. It helps you explore good and bad angles. Here's a few shots we took of Harriett:
If you've still got a 'nervous nelly' in front of you then it's time to distract them from the camera. Have a couple of props on hand, but the easiest one to use is their phone. Pick out a spot and ask them to sit down or lean again the wall again and check their phone. Honestly, let them respond to messages or make a call if they need to, whatever gets them looking natural is the key.
Friendly Tip – Texting will mean their head is looking downwards so you may have to crouch for the right angle but watch out for double chins. Profile shots are great if you know how to Photoshop 😉
Think ahead of time for other props, perhaps grab a few things that represent part of your friend's personality. If they were a Spice Girl, which one would they be? (essentially saying are they sporty, trendy, creative etc.)
If you leave the house last minute, with a half-eaten bagel in your mouth (like us most mornings) then you may forget your props – disaster! What now?
Well don't worry, refrain from giving your friend the other half of the bagel as a prop and instead try this. Just like an improv actor, give them a line to react to – this will work better if you are close friends. Say something like 'Remember the time you fell over in the pub?'. You should get yourself a couple of seconds of natural reactions to jump on. Keep the conversation going and move left and right to get different angles quickly.
After the lines are worn out, take a step further and pose your friend with some direction. Bending limbs at the joints creates strong shapes and lines which are great for dynamic portraits. Exploiting these geometrical features will help your pose look more interesting. Think about these simple shapes:
Hands on waist
Sat down with knees raised
Elbows on a surface with arms raised
Hands in pockets
Have you been papping your pals recently? If so, let us know! We love to see your photographs and find out how you put newcomers at ease. It's all good learning about your camera, but what you put in front of it needs consideration too sometimes.
Upload your adventures to the iPhotography gallery and tell us how you got on, we'll share some of them out and share your experience. You can also catch us on Facebook, Twitter, Instagram, Pinterest and now YouTube if you want to catch any more of iPhotography's amazing training content.
We'll give you some brilliant snippets and tips for free, but if you want the REALLY good stuff then join one of iPhotography's powerful online training courses and master your camera skills in a range of disciplines.
iPhotography Course not only teaches you all the standard technical expertise, settings, skills, and special effects with your camera – but we also show you how to use these skills to develop your own individual style as a photographer.
Not sure where to start on your first camera purchase? Discover the 6 most popular manufacturers and the best cameras they make for beginners
Getting the right background for your photo is vital. We'll show you how to choose the BEST location for your photographs.
Struggling to come up with creative ideas? Read our tips on how to motivate yourself and your photography with this inspiring guide!

Who Are Photography Classes Made For?
Are our classes made for you? Well if you're brand new to photography or been practising for a little while but starting to hit a wall then, the simple answer – YES! 
Whether you have just bought a camera or have spent years behind the viewfinder, our photography classes are comprehensive, educational, honest and cutting-edge – there are no other courses like it (believe us, we checked a lot!). 
We're like the Wikipedia of photography – all of the answers are under one roof.
3 Ways to Use Natural Light
Sunlight can be discussed using a few different photography terms and approaches. There are normally 4 considerations photographers look at when using natural light in their photos - Direction, Colour, Intensity and Quality.
1. Direction
In which direction is the light falling? Is the direction of the light where you need it to be? While it's very hard to change the direction of natural light unless you're using reflectors you may have to move your subject into the path of the light to get the right finish.
There are 3 main directions that you can use natural light in a photo;
FREE

- Optional Assignments

Some of our classes offer personal critiques and constructive feedback from qualified photography tutors. Receive 1-on-1 advice and tips from the experts.
5 Top Architectural Photography Tutorial Tips
How to Be a Nature Photographer
Going from a beginner nature photographer to making money from your camera you need dedication. It requires time and a never-ending passion to get outdoors with your cameras and practise new techniques. Get outdoors early and return when the sun sets.
Get familiar with your local woodlands and read nature books to learn about wildlife, birding and foliage. This will help you understand what you are shooting and when is the best time of year to find these subjects.
What Does This Guide Include?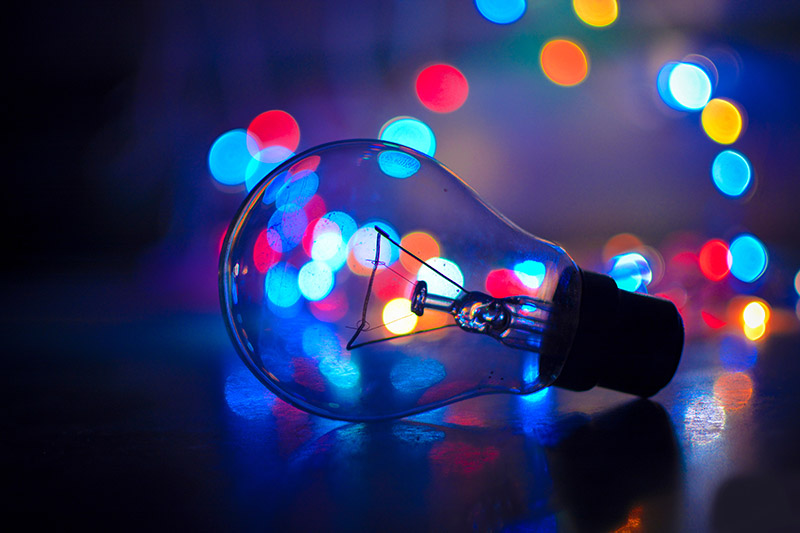 The other challenge when shooting through glass is the tinting. Unfortunately, architects and designers didn't think about us photographers when creating these skyscrapers.
Their windows are invariably tinted in some way to help with heating.
This means that some of your photos may have a green/grey tint to them.
It's not the biggest issue as you can rebalance this tint in editing with the 'tint' slider for example.