How To Do Product Photography
how to do product photography
how to do product photography
Author: Emily Lowrey
How to do product photography is a wonderful skill to possess. Product photography can be a fun indoor photography exercise or a way to earn some extra cash with your camera. It's also a great way to learn about lighting, and how it affects your subject.
In this blog we're going to cover three forms of product photography:-
White background product photography

Flat-lay product photography

Emotive product photography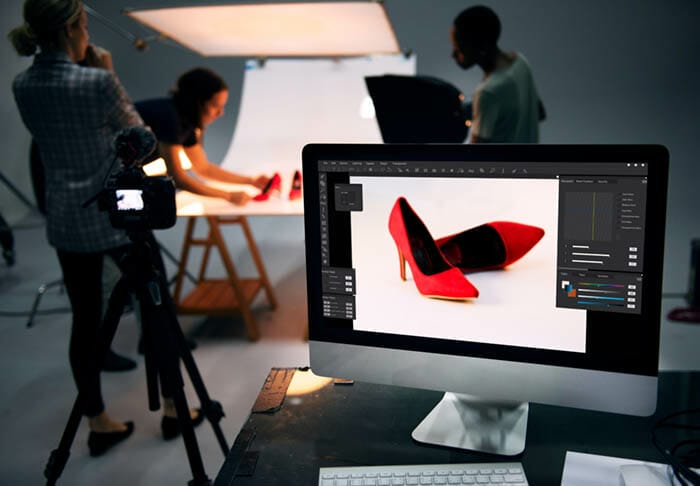 White Background Product Photography
White background photography is a very popular technique, used most frequently in catalogues and online stores.
We'll get into the emotion of product photography later on, but this technique first and foremost is about showing the product off as cleanly as you can.
You'll need very pleasing, diffused, lighting, and the aim is to try and create as few shadows as possible.
You could use daylight to achieve this on a sunny day, but studio lighting will give you the most pleasing and controllable results — especially if you're photographing a series of products.
White background product photography doesn't have to be pricy to experiment with. You could buy some large white paper, white panel boards, or even a white pop-up photo booth. These come in all shapes and sizes and are very affordable.
This style of photography works very well on darker products but can be quite tricky when shooting lighter products — especially when shooting glass or white items. Often the best way to expose your image is NOT to have a perfectly white background in-camera.
Aim for a neutral exposure, with nothing touching the far right or far left of your histogram, and brighten it up in editing. This way you don't lose any detail in your product.
For lighting, you can use either one bright light, or have a two-light setup. If you have two lights, use one as your key light, and then use the second light to diffuse the shadows the key light creates. If you can remove the shadows while you're shooting there will be much less work to do in editing.
Here is a video tutorial to explain the best way to edit your white product photography in Lightroom.
Flat-Lay Product Photography
iPhotography has a brilliant in-depth blog here all about flat-lay photography but here are some tips to keep in mind specifically for product flat-lay images.
Flat-lay product photography is all about storytelling, and emotion. You want the viewer to have an emotional response to the scene, and therefore a positive response to the product.

Aesthetics is everything! Carefully arrange each item in your flat-lay, and don't just add things in for the sake of it. Think of balance within your image.

Colour is very important. You don't want to make your flat-lay too busy. Choose one or two complementary colours and work your composition around that.

The product is at the centre of the story! This doesn't necessarily mean the product must be in the centre of the image, but it must be clear to the viewer that this product is the focal point of the image.
Here are some great examples:-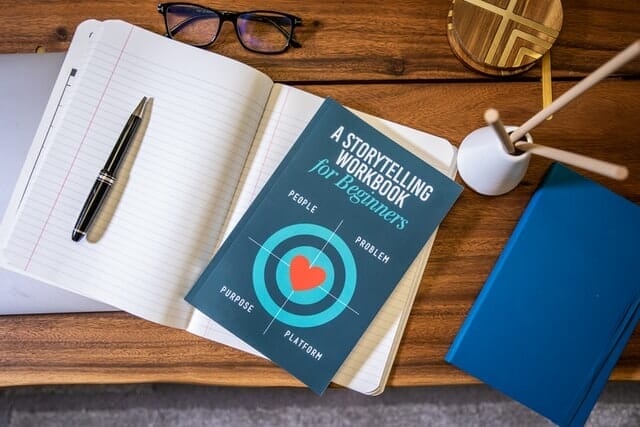 Emotive Product Photography
The industry, in general, is moving away from the lifeless white background photography, and more towards emotive photography. Again, as with flat-lay product photography, the key here is to tell a story, create an emotion, and get the viewer to have a positive response to the product.
Emotive product photography can be shot with models or without, can be staged indoors, or outdoors. There are no rules so long as the product looks amazing and the scene shows the viewer what the product is all about. Let's look at some examples:-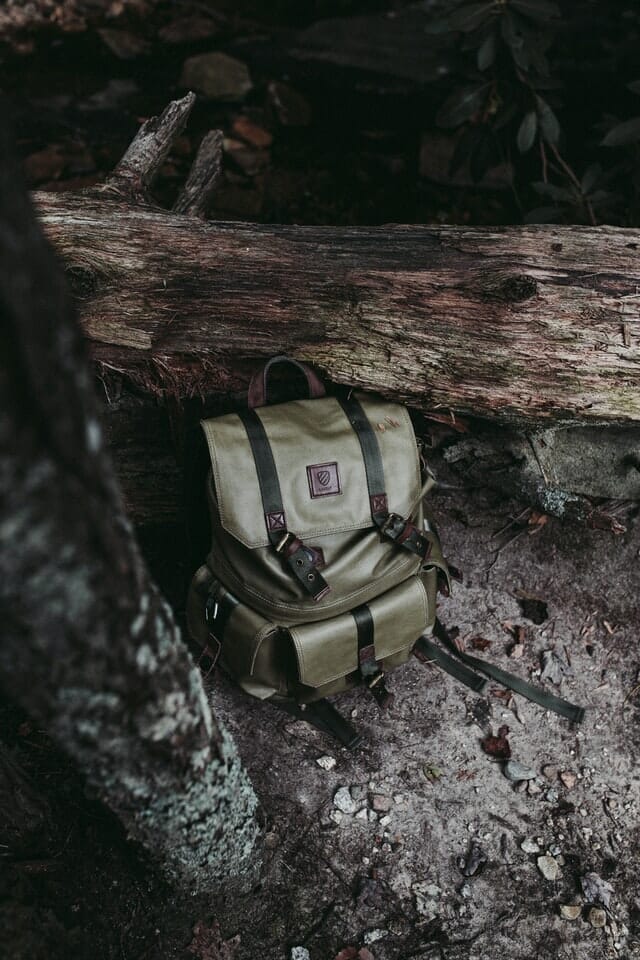 Here we see a camera bag in the wild! We as the viewer know straight away that this camera bag is rugged, great in all weather, and probably aimed at landscape photographers or travel photographers. What words come to mind when you see this scene? Tough? Outdoorsy? Stylish? Functional?
This gives us so much more information, and more importantly, emotion than a simple white background product photo would.
How about this coat?
We see someone staring off into an epic view. We know that this coat is designed for outdoorsy people, people who want adventure, people who want to explore these wild and wonderful landscapes.
How about these candles?
We have beautiful, fresh colours, lovely serene natural lighting, rustic furniture. What does this scene make you think and feel?
Relaxing?
A piece of nature indoors?
Fresh?
Homely?
As you can see, the scene is as important — if not more important — than the product when we want to create some emotion.
If you have a product/item in mind, then make a list of what you associate with that product — or what the brand wants you to associate with it.
Think about who it's aimed at, and the things that would appeal to them. And try to craft a story around it with your photography.
How to do Product Photography Summary
It sounds simple but it can be really tricky to pull it off effectively! And remember, all the regular rules of photography apply: think about composition, colours, tones, balance within the image.
Emotive photography can be a brilliant skill to master. Emotion is a huge part of photography. We are, after all, storytellers. We capture the world around us in order to show others how we see it.
If you try any of the techniques mentioned in this blog, we'd love to see your work in the iPhotography gallery!
iPhotography Course not only teaches you all the standard technical expertise, settings, skills, and special effects with your camera – but we also show you how to use these skills to develop your own individual style as a photographer.
Understand in simple terms how each of the Photoshop blending modes in the layers panel mix colours together. Helpful tips and image examples.
Meet Matt Matthews – pro boudoir photographer. He's hooked up with iPhotography tell us what it's like creating amazing, sensual portraits.
Master camera settings, aperture, shutter speed, composition, depth of field, landscapes, portraits or weddings and more with iPhotography