Robert Frank
The Life of Robert Frank
Asked to name some of history's most influential photographers, the name Robert Frank won't be missing from many people's thoughts. Nor will his most famous body of work, 'The Americans.'
The Early Life of Robert Frank
Born in Zürich, Switzerland on the 9th of November 1924 to a Swiss mother and German father. Robert Frank began photography in his early twenties as a release from life at home. He self-produced photography books of the images he created at this time.
With a taste for the medium, Frank emigrated to America. Not long after to broaden his photographic horizons and acquired multiple freelance jobs for magazines in New York City.  In between his work, he had undergone some extensive travelling that likely kept his perspective on New York. Each time, it was like Robert Frank was a tourist once more. This idea is attributed to the truthful and sometimes blunt images of the land which he produced.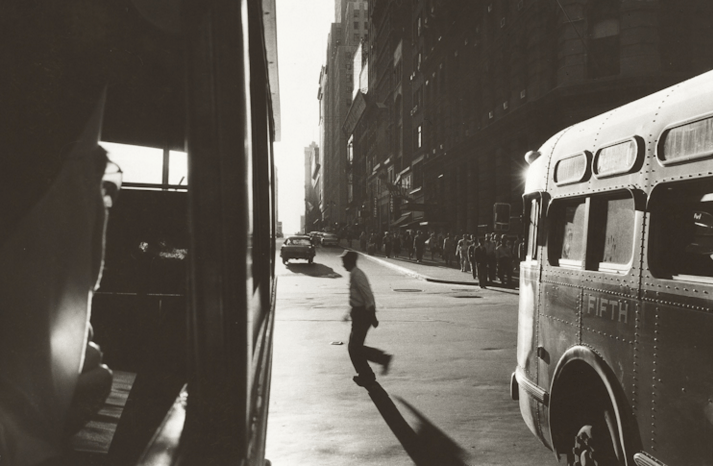 Frank's View of the World
Robert Frank was of course an outsider due to his European roots. He often found the way of life across the Atlantic much different to what he had experienced back home. It was busy, fast paced and the money was a constant burden. It's because Frank saw this American way of life so differently at this moment in the history of the 20th century, that the work he would produce in the coming years, would become so highly regarded.
This is ultimately what Robert Frank's work, 'The Americans' became.
Robert Frank's Early Work
The project was only undergone however after the awarding of a Guggenheim grant in 1955. Robert Frank was 31 at the time he began his many journeys throughout America. Where he was to document the land that he was still trying to call home.
Los Angeles to Florida, and everywhere in between. Frank's two-year journey was truly extensive, reflected in the 28,000 frames of film he shot over this period.
Robert Frank set out with little intentions for this project, just a map, his camera and a lot of film. He would photograph what interested him and caught his eye. Perhaps these would sometimes be the things that were different from 'home' (Switzerland in this case). Even those things that changed from state to state and each town passed through, as each location presented its own unique identity.
Portraits make up a lot of this collection.
People going about their daily business. With no knowledge that their presence would come to be a part of such an influential body of images.
Their appearances are frozen. A record of the time in which they were taken through the clothes being worn, the hobbies being enjoyed, even to the social classes on show.
This 'freezing' of the scene is of course one of photography's qualities. It is this term, 'recording' which has given the project its longevity.
Photography was still an emerging art form at this time.
It was far from accessible to everyone when you took into consideration the cost of equipment, film and development.
It was only really some 20 years later in the 1970s that the act of photography became so much more universal.
For this reason you have to take into consideration how little of the USA had been photographed at the time Robert Frank set out on his journey.
This is the reason why it has become such a treasured and celebrated record.
It's interesting to note that the project wasn't picked up by publishers in the USA upon its completion in 1957. But was first published in Paris, France by Robert Delpire, under the title: 'Les Américains.' However, the book sold and it was only a year later that it was picked up by publishers in the US. Finally Americans came face to face with 'The Americans.'
In a sense it was considered too real at the time, images that depicted an America that many people were oblivious to. Yet it wasn't just the subjects of the images that were criticised. But also the photographic quality of the photographs themselves.
Noted as being grainy, blurred and poorly composed, it was a stark contrast to a lot of the 'art' photography that was popular in the day.
But what people perhaps weren't considering at the time was the pure documentary element of Robert Frank's work.
This form of the medium considers less the work that goes into making the photograph.
Yet it focuses on the ideas and feelings conveyed by the subjects in the frame.
'The Americans' not only stands as a record of many places, people and their lives at a particular time in history.
It has provided decades of inspiration to photographers around the world and remains as ever popular today.
Unquestionably more so then when the world first greeted Robert Frank's Americans.
Image credits: Images by Robert Frank /The National Gallery of Art
iPhotography Course not only teaches you all the standard technical expertise, settings, skills, and special effects with your camera – but we also show you how to use these skills to develop your own individual style as a photographer.
You don't need an expensive camera to take fantastic photos. Story, composition, and lighting are much more important. Let's see why!
Want some advice from people who have lived and breathed the profession? Discover our 10 realities of what it's like to be a professional photographer.
Discover what iPhotography can do for your photography. See what courses, products, membership and FREE bonuses we offer all our students.

Learn the iPhotography™ Way
Learn the iPhotography™ Way
It's not freelancing as some get confused with. Freelensing is a very unusual photography trick that not many people try out – and for good reason.
But considering we at iPhotography love a challenge it gives us the green light to try out a little bit of abstract photography.
Firstly, use a pretty basic camera to avoid damaging your expensive kit. The final result of freelensing is to, hopefully, capture some really dream-like, ethereal shots and discover along the way if it is as dangerous as everyone says it is.