free Photoshop
Free Photoshop Stuff
free Photoshop
To celebrate our  Adobe Photoshop training course we've got a whole load of free Photoshop resources for you to download.
Photoshop is the natural home for digital artists nowadays. It's even become the next step photographers use before publishing their images. The idea of uploading or printing pictures that are SOOC (straight out of camera) is becoming quite unknown, therefore, we've created a handful of free Photoshop goodies for you to enhance your artwork with.
In addition to all the free downloads, we also have 3 Photoshop courses in our iPhotography PS training suite.
The beauty with Photoshop is that you never stop learning new tricks. Whether you're a complete beginner, a casual editor or a more advanced artist then we have the perfect add-ons to your Photoshop education.
Watch the Course Preview Here
But you want your free stuff first, of course, who wouldn't?! Well, here it is…
Custom shapes are brilliant (and scalable) 2D presets that can quickly add flourishes to your designs without having to manually draw them or edit them from photographs.
Here are 5 free Photoshop custom shapes for you to embellish your editing with. Simply download the (.CSH) file below and install via EDIT > PRESET > PRESET MANAGER in Photoshop – it's the same for custom brushes too!
Think of a Photoshop brush just like a normal paintbrush to draw lines and shapes in any colour on your picture but the stroke pattern can be totally customised.
Moreover, you can resize it, change the rigidity, increase the spread and other effects. Primarily they are perfect for adding special effects to your artwork like clouds, trees, smoke and stars.
You want some?
Save yourself a bunch of time by pressing play and letting Photoshop do the work with our 5 spectacular actions. Try out either:
Make something bright, bold and breath-taking with any photograph!
Now you've got some freebies off us how about putting them to good use and trying out our free Photoshop tutorials?

Join iPhotography PS Today
Excited by all these free Photoshop goodies we've been giving you? Then how about concentrating all this artistic passion into a phenomenal online course?
Find out all the top tips, tricks and secrets of Photoshop editing spread across 36 incredible modules from simple Masking Masterclasses right through to creating detailed Vector Art Portraits.
Go from zero to hero and purchase our bundle course package to get instant access to all the secrets of Photoshop whilst making a massive saving.
Complete Training Package
Sign up to all 3 Courses and make a great saving! Become a Digital Artist with these 36 Training Modules.
Or just pick from one of our Beginner, Intermediate or Advanced courses to suit your current skill level, and work through the 12 modules at your own pace. You can unlock the other courses as your progress.
If you've heard enough and just want to get started, then smash the button below to join today and start your digital adventure to become a Photoshop master.
iPhotography Course not only teaches you all the standard technical expertise, settings, skills, and special effects with your camera – but we also show you how to use these skills to develop your own individual style as a photographer.
Improve your photography quickly and creatively with this powerful and underused framing technique. The perfect guide for new photographers.
UK Pro landscape photographer Chris Sale reveals his 5 steps to success in this landscape photography tutorial for amateurs and beginners.
Discover 6 more stories from behind the camera in the second part of our look at some of the world's most iconic photos. Read more…

Who Are Photography Classes Made For?
Are our classes made for you? Well if you're brand new to photography or been practising for a little while but starting to hit a wall then, the simple answer – YES! 
Whether you have just bought a camera or have spent years behind the viewfinder, our photography classes are comprehensive, educational, honest and cutting-edge – there are no other courses like it (believe us, we checked a lot!). 
We're like the Wikipedia of photography – all of the answers are under one roof.
3 Ways to Use Natural Light
Sunlight can be discussed using a few different photography terms and approaches. There are normally 4 considerations photographers look at when using natural light in their photos - Direction, Colour, Intensity and Quality.
1. Direction
In which direction is the light falling? Is the direction of the light where you need it to be? While it's very hard to change the direction of natural light unless you're using reflectors you may have to move your subject into the path of the light to get the right finish.
There are 3 main directions that you can use natural light in a photo;
FREE

- Optional Assignments

Some of our classes offer personal critiques and constructive feedback from qualified photography tutors. Receive 1-on-1 advice and tips from the experts.
5 Top Architectural Photography Tutorial Tips
How to Be a Nature Photographer
Going from a beginner nature photographer to making money from your camera you need dedication. It requires time and a never-ending passion to get outdoors with your cameras and practise new techniques. Get outdoors early and return when the sun sets.
Get familiar with your local woodlands and read nature books to learn about wildlife, birding and foliage. This will help you understand what you are shooting and when is the best time of year to find these subjects.
What Does This Guide Include?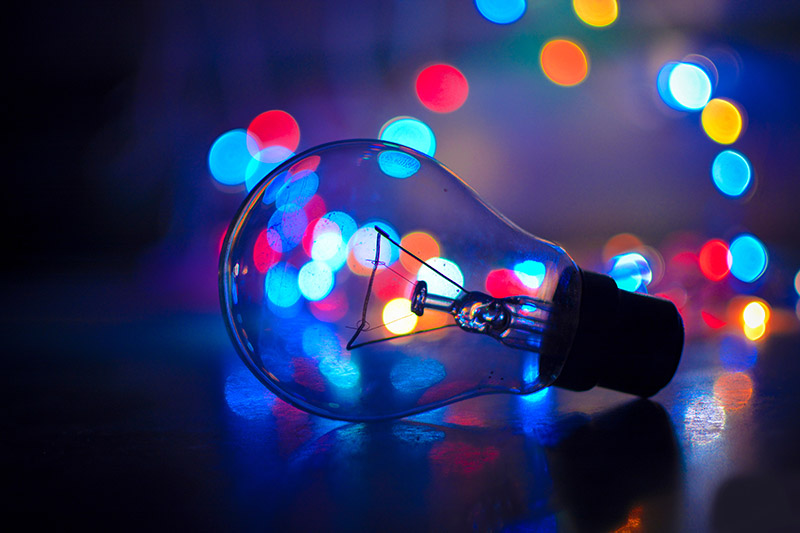 The other challenge when shooting through glass is the tinting. Unfortunately, architects and designers didn't think about us photographers when creating these skyscrapers.
Their windows are invariably tinted in some way to help with heating.
This means that some of your photos may have a green/grey tint to them.
It's not the biggest issue as you can rebalance this tint in editing with the 'tint' slider for example.