Composition Tips for Travelling
With iPhotography Flip Cards
Here at iPhotography we're suckers for adventure. From developing innovative concepts to exploring uncharted terrain, we just love jetting off! Our team of tutors can't get enough of the exciting photography composition opportunities that welcome us abroad. Most recently, iPhotography tutor Rebecca took to the skies once more and trekked along the Great Wall of China.
While on a hike along the Great Wall of China with friends, I took my iPhotography Flip Cards for a handy composition reminder along the way. Though I was packing for all weather conditions, I didn't need to worry about my weatherproof Flip Cards, which I wore around my neck. Given the vast, incredible views and absolutely fantastic sights we were about to see, obtaining the perfect composition was vital! However, it soon became clear to me that my fellow hikers were missing out on some incredible photographic opportunities all because they lacked a few simple, yet highly effective tips in their photography set up.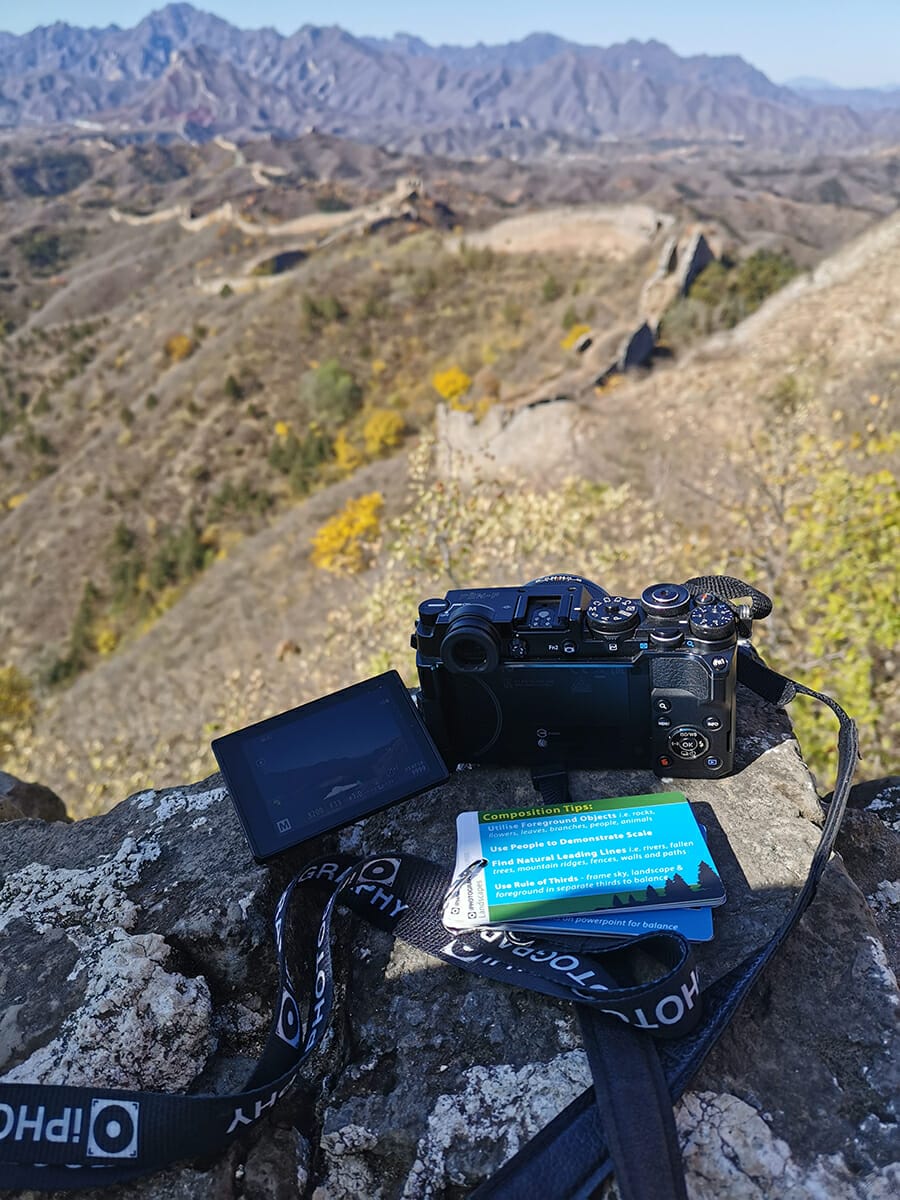 One of my friends in particular, Anna, was very keen to capture this marvellous wonder of the world through her iPhone. Being an iPhotography Tutor, naturally she came to me for advice and guidance for ways to quickly improve her photos on the trip – here's where my Flip Cards proved a huge asset! Every day I would help her master a new composition idea provided by the iPhotography Flip Cards, then we composed our shots together.
Here are some results from our trekking below:
I thoroughly enjoyed having a goal each day while hiking along the Great Wall. The iPhotography Flip Cards made me see things in a different way, and it has definitely improved my photographs – I actually can't believe I took them! No image can do the Great Wall justice, but, as a beginner photographer, I can say for certain that this beautiful sight has been captured to my very best ability with the help of these cards.
Join the
Flip Card

Journey
Do you fancy learning some composition tips (and much more) as you travel around the world? Follow the link below to discover how iPhotography Flip Cards can dramatically improve your photography in a matter of seconds.
iPhotography Course not only teaches you all the standard technical expertise, settings, skills, and special effects with your camera – but we also show you how to use these skills to develop your own individual style as a photographer.
Watch as iPhotography Tutor Rebecca walks you through her set up and shots for a fashion photography photoshoot with a bohemian theme.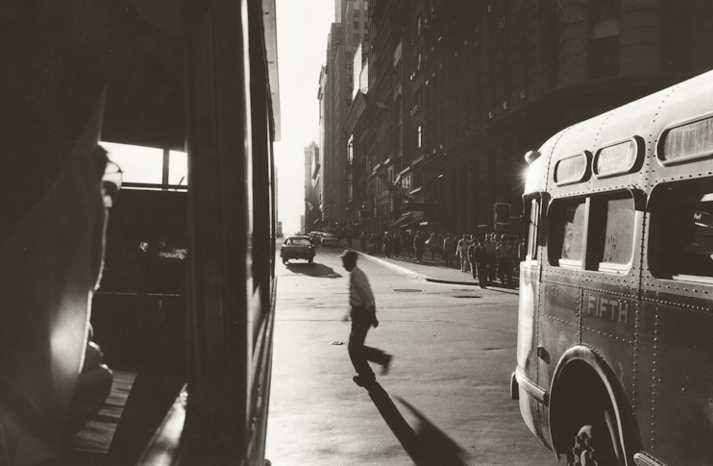 Asked to name some of history's most influential photographers, the name Robert Frank won't be missing from many people's thoughts. Nor will his most famous body of work, 'The Americans.'
What type of photographer are you? Take our iPhotography quiz to figure out what genre of photography suits your personality – FREE to play!