Composition Tips for Travelling
With iPhotography Flip Cards
Here at iPhotography we're suckers for adventure. From developing innovative concepts to exploring uncharted terrain, we just love jetting off! Our team of tutors can't get enough of the exciting photography composition opportunities that welcome us abroad. Most recently, iPhotography tutor Rebecca took to the skies once more and trekked along the Great Wall of China.
While on a hike along the Great Wall of China with friends, I took my iPhotography Flip Cards for a handy composition reminder along the way. Though I was packing for all weather conditions, I didn't need to worry about my weatherproof Flip Cards, which I wore around my neck. Given the vast, incredible views and absolutely fantastic sights we were about to see, obtaining the perfect composition was vital! However, it soon became clear to me that my fellow hikers were missing out on some incredible photographic opportunities all because they lacked a few simple, yet highly effective tips in their photography set up.
One of my friends in particular, Anna, was very keen to capture this marvellous wonder of the world through her iPhone. Being an iPhotography Tutor, naturally she came to me for advice and guidance for ways to quickly improve her photos on the trip – here's where my Flip Cards proved a huge asset! Every day I would help her master a new composition idea provided by the iPhotography Flip Cards, then we composed our shots together.
Here are some results from our trekking below:
I thoroughly enjoyed having a goal each day while hiking along the Great Wall. The iPhotography Flip Cards made me see things in a different way, and it has definitely improved my photographs – I actually can't believe I took them! No image can do the Great Wall justice, but, as a beginner photographer, I can say for certain that this beautiful sight has been captured to my very best ability with the help of these cards.
Join the
Flip Card

Journey
Do you fancy learning some composition tips (and much more) as you travel around the world? Follow the link below to discover how iPhotography Flip Cards can dramatically improve your photography in a matter of seconds.
iPhotography Course not only teaches you all the standard technical expertise, settings, skills, and special effects with your camera – but we also show you how to use these skills to develop your own individual style as a photographer.
Get all the answers to improving your photos in tricky conditions by mastering the exposure compensation dial in this guide for beginners.
A great guide for landscape photographers! Get pratical camera and editing tips. Learn how to improve your shots with HDR Photography.
Discover the best features and learn how to use Luminar for your own photo editing. Find out how to get started and begin transforming your photographs.

Who Are Photography Classes Made For?
Are our classes made for you? Well if you're brand new to photography or been practising for a little while but starting to hit a wall then, the simple answer – YES! 
Whether you have just bought a camera or have spent years behind the viewfinder, our photography classes are comprehensive, educational, honest and cutting-edge – there are no other courses like it (believe us, we checked a lot!). 
We're like the Wikipedia of photography – all of the answers are under one roof.
3 Ways to Use Natural Light
Sunlight can be discussed using a few different photography terms and approaches. There are normally 4 considerations photographers look at when using natural light in their photos - Direction, Colour, Intensity and Quality.
1. Direction
In which direction is the light falling? Is the direction of the light where you need it to be? While it's very hard to change the direction of natural light unless you're using reflectors you may have to move your subject into the path of the light to get the right finish.
There are 3 main directions that you can use natural light in a photo;
FREE

- Optional Assignments

Some of our classes offer personal critiques and constructive feedback from qualified photography tutors. Receive 1-on-1 advice and tips from the experts.
5 Top Architectural Photography Tutorial Tips
How to Be a Nature Photographer
Going from a beginner nature photographer to making money from your camera you need dedication. It requires time and a never-ending passion to get outdoors with your cameras and practise new techniques. Get outdoors early and return when the sun sets.
Get familiar with your local woodlands and read nature books to learn about wildlife, birding and foliage. This will help you understand what you are shooting and when is the best time of year to find these subjects.
What Does This Guide Include?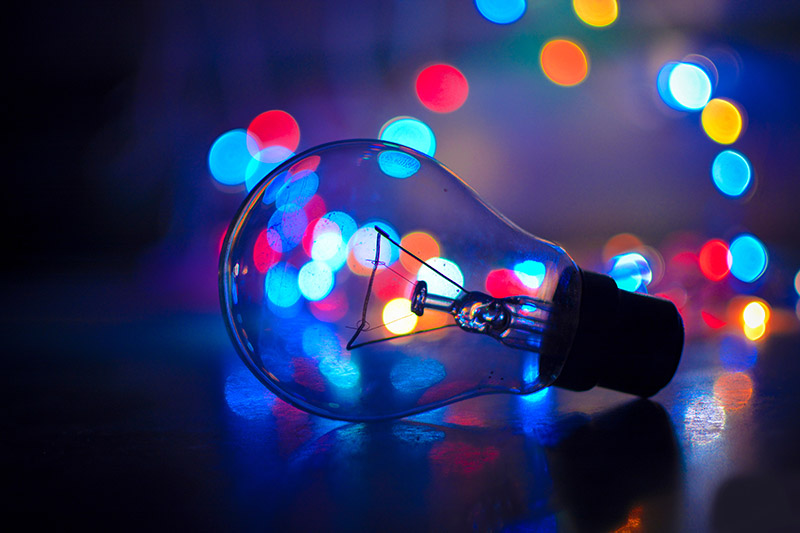 The other challenge when shooting through glass is the tinting. Unfortunately, architects and designers didn't think about us photographers when creating these skyscrapers.
Their windows are invariably tinted in some way to help with heating.
This means that some of your photos may have a green/grey tint to them.
It's not the biggest issue as you can rebalance this tint in editing with the 'tint' slider for example.