firework photography
Capturing Sparkling Firework Photography
The time for firework photography is almost upon us, and with that comes the fantastic photographic opportunities of capturing those explosive bangers and rockets.
Photographing fireworks is one of the more difficult subjects to capture, but when done properly the results can be just as eye-catching as the sparkling illuminations themselves.
The first piece of equipment to tick off your list for firework photography, (apart from your camera of course), is a tripod.
An equally steady surface will also do the job. Look for anything that will make sure the camera doesn't shake during the long exposures (due to the low-light conditions).
Another accessory you might find useful is a remote shutter release.
This means you won't have to manually press the shutter button and run the risk of unintentionally knocking the camera as it starts its exposure.
This could be a cable that slips into your sync port on your camera. Or you could also make use of your camera's self-timer. Though this will restrict you in being able to time your photographs and capture the action when you want.
Cameras with Wi-Fi may have the option to connect to your smartphone via an app.
This can often be used to trigger the camera shutter remotely so that you will be able to see what your firework photography too. It's like a remote live view function!
But be aware you'll need a Wi-Fi connection to use this setting for firework photography. Though it's not easy to find when you are in the middle of a dark field!
Another handy tool to have on you is a small torch or a mobile phone with a flashlight. This will enable you to easily and quickly adjust your settings through the buttons and camera dial (if they don't have the option to light up).
Want a Sparkling Performance?
The planning is a key part of any attempting firework photography; ensure you have a clear (unobstructed) view of the sky. Attempt to avoid including streetlights, car headlamps and other fixed light sources, as these will increase the chances of overexposure when using longer shutter speeds.
The choice of lens you use depends upon the affects you hope to achieve, as well as your distance from the fireworks themselves. There is no need for a particularly wide aperture lens (as normally suggested when shooting in low-light), as anywhere in the range of F/8 to F/16 will provide a great depth of field.
FIrstly, for those of you with lenses where it's possible to set the focusing to infinity, do this – it will help ensure that the entire scene is kept in focus.
Furthermore, a low ISO of 100 will produce far less visual noise, for a more pleasing image, which is especially helpful if you intend to print your photograph afterwards.
Finally, all that's left to do is begin capturing this firework photography!
So firstly make sure your camera is set on bulb mode (marked with a 'B'). Use the longest exposure possible, if your camera is not equipped with bulb mode. It will allow you to start and stop the exposure manually, so you can time it along with your firework photography.
Bulb mode will offer you the freedom to try a variety of shutter speeds – it's likely a fair bit of experimentation will be needed.
However, as a starting point, if shooting at F/8, then attempt a shutter of around 20 seconds, review this image and adjust from there as necessary. If you find your exposure is too dark then make your shutter speed slower, and if it's too bright, then make your speed faster.
It could prove useful to take a piece of black card out with you. During the long exposure, this can be used to cover the lens when the sky is empty and moved out of the way to catch each explosion.
This allows the camera to capture multiple fireworks in one shot.
Although firework photography can be a little hit and miss in the very beginning, treat the first fireworks you shoot as some of the most important to capture.
After a few pop, whizzes and bangs, the sky starts to become hazy with the smoke of the rockets.
Therefore, the faster you can test your settings, the better chance you will have of capturing clean shots and images.
WARNING – Be careful not to touch your camera too much to avoid camera shake!
If you feel confident with the technique visit a few different displays, to add variety to your firework photography.
You could try to incorporate trees, small crowds of people, or parts of buildings to provide striking silhouettes against the backdrop of the fireworks.
Make sure your battery is fully charged and memory card empty before heading out.
Your evening spent photographing fireworks may become a case of trial and error.
But remember, you're free to take as many pictures as your card and battery can handle.
Always remember to take a spare battery and memory card with you.
Cold weather can reduce a battery's life dramatically. Store any spares in a warm pocket or deep inside your camera bag until you need it.
The more photographs you take the more chances you have of capturing that fantastic firework shot which you set out for.
And finally, remember to wrap up warm.
A pair of fingerless gloves will prove to be a great friend for the evening.
We hope you enjoyed our useful guide about how to make the most of your firework photography opportunities.
Above it all enjoy your evening and stay safe!
We would absolutely love to see your attempts in our gallery
Please feel free to upload your shots to share with the iPhotography tutors and your fellow students. 
Have a great firework celebration or bonfire night wherever you're watching them around the world!
From the iPhotography Course
iPhotography Course not only teaches you all the standard technical expertise, settings, skills, and special effects with your camera – but we also show you how to use these skills to develop your own individual style as a photographer.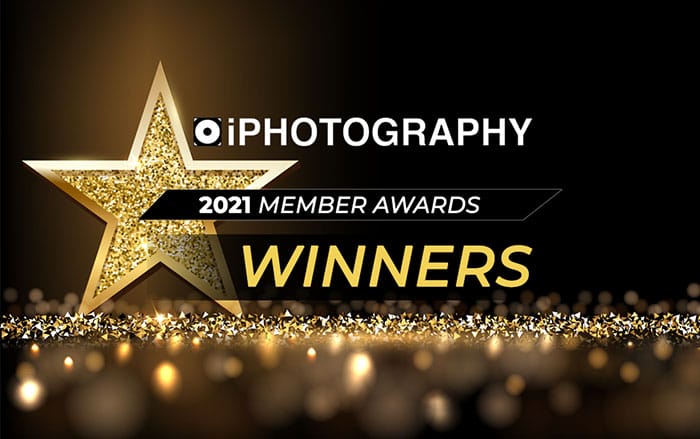 The votes are in, time to reveal the winners in the prestigious 2021 iPhotography Members Awards. Who won what in this photography contest?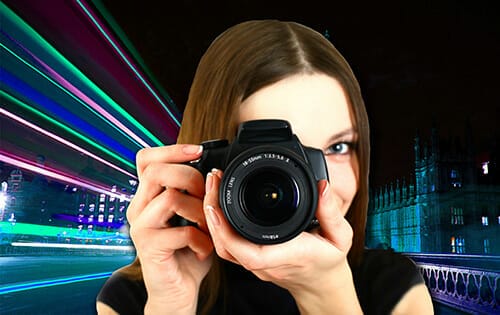 What are Light Tricks? We've got all the answers right here in our introductory guide to the iPhotography Light Tricks Course. This is going to be the most fun you've ever had with your camera!
Struggling to come up with creative ideas? Read our tips on how to motivate yourself and your photography with this inspiring guide!