engagement photography
Engagement Photography
by Susan Sienko (iPhotography Student)
engagement photography
When my friend Cindy asked if I would capture her daughter, Bailey's, engagement photos I was both flattered…and terrified.
Firstly, I tend to shoot portraiture in a studio environment. It's arranged through the Meetup app I use. Given the fact, lighting is set up by the organizer and we use professional models, it isn't too difficult to get great shots.
Furthermore, engagement photography, under natural light, however, was going to be a different story, which is why I wanted to share my experiences with the rest of iPhotography.
The first thing I learnt was that your average person has no idea how to pose a live subject, nevermind two! It's up to you, as the photographer, to guide them.
Engagement Photography Research Tips
• Search online and choose a variety of poses. (Include headshots, full length, ¾ length etc.)
• Download them to your phone to use as a handy reference on location.
• Show them to your client. It will help them relax and give them a concrete idea of what you are shooting for.
• Pay attention to every detail and SLOW DOWN!
• Use the images as a guide to get started. Once everyone is warmed up and relaxed don't be afraid to experiment!
Do you want more help about how to pose and direct your subjects? Then check out the iPhotography wedding photography guide for further tips.
Location! Location! Location!
Fortunately, in this instance, I don't have to worry about scouting a location. Cindy invited me to shoot on their property, so that was one less thing to consider. Otherwise, you will definitely need to research a suitable location beforehand.
Either way, here are some useful tips I've picked along the way…
• Take a walk around the property and make a note of the various spots where you wish to shoot.
• It looks unprofessional and wastes everyone's time if you don't have specific areas scouted out in advance.
• Know the rules. Some venues have strict policies regarding photography. You may have to gain permission in advance and pay a fee. Others may not allow the use of a tripod. Know before you go.
• Find the light. Depending on the time of day you may have to shoot in open shade. Keep this in mind when researching.
Editing My Engagement Photographs
Now I've finished Bailey's engagement shoot, it's time to fire up the computer and start editing.
I'll start off by importing my photos into Lightroom I flag all the 'keepers'. I chose this image (below) to demonstrate that, with a good hand at editing, you can enhance a good shot into something special.
Technical Settings: Canon 5D Mkiii @ 100mm Macro. ISO 100, 1/250th, F2.8.
Where to Begin
Firstly, the two things I look at – composition and exposure. As long as they aren't too far off in-camera, you can work wonders in post-processing. It goes without saying one should always try to get it right in camera but hey, stuff happens!
I feel this photo really tells the couple's story by conveying their happiness. 
I've had people question my use of a macro lens for portraiture. But I love the sharpness! Though I may have to touch up a subject's skin for headshots (because it does amplify every pore), I use PortraitPro editing software for that.
It does a beautiful job of smoothing skin, without giving it that fake airbrushed look.
Duplicate
Secondly, the composition, however, I felt was too centred for my taste and it's slightly underexposed. Let's see what can be done to improve it…
Initially, (in Lightroom) I created a virtual copy by right-clicking on the photo and choosing "create virtual copy"
This allows freedom to edit while leaving the original image untouched.
Add Preset
To lighten things up and give it that dreamy quality I used the "soft mist" preset.
Crop
I adjusted the composition by using the cropping tool. This really should have been done in-camera, but I missed the mark.
Fine Details
Use the spot removal tool to eliminate the lint on the subject's shirt.
Watermark
Finally, if you like, add your watermark upon exporting, and voila! Pour yourself a glass of wine and congratulate yourself on a job well done!
iPhotography Tutors Say…
"Thank you so much to Susan for her creative insight on editing engagement photographs. If Susan has inspired you to try out similar retouching techniques then let us know and share your photos in the iPhotography gallery."
If you would like to share your photography experiences, then why not consider writing a photo guide like Susan? Use our dedicated 'Write for Us' page to get started.
iPhotography Course not only teaches you all the standard technical expertise, settings, skills, and special effects with your camera – but we also show you how to use these skills to develop your own individual style as a photographer.
LOW KEY photography tips and tricks. 1. Keep your ISO levels low to avoid noise. 2. Open the aperture 3. Use hard light for texture. Read –>
Transform your landscapes into little worlds using a bit of Photoshop magic. Follow our step by step guide to create incredible mini-worlds.
How many times have you been told or read somewhere that editing pictures in Photoshop takes away from the art of photography? We hear it every day somewhere online.

Who Are Photography Classes Made For?
Are our classes made for you? Well if you're brand new to photography or been practising for a little while but starting to hit a wall then, the simple answer – YES! 
Whether you have just bought a camera or have spent years behind the viewfinder, our photography classes are comprehensive, educational, honest and cutting-edge – there are no other courses like it (believe us, we checked a lot!). 
We're like the Wikipedia of photography – all of the answers are under one roof.
3 Ways to Use Natural Light
Sunlight can be discussed using a few different photography terms and approaches. There are normally 4 considerations photographers look at when using natural light in their photos - Direction, Colour, Intensity and Quality.
1. Direction
In which direction is the light falling? Is the direction of the light where you need it to be? While it's very hard to change the direction of natural light unless you're using reflectors you may have to move your subject into the path of the light to get the right finish.
There are 3 main directions that you can use natural light in a photo;
FREE

- Optional Assignments

Some of our classes offer personal critiques and constructive feedback from qualified photography tutors. Receive 1-on-1 advice and tips from the experts.
5 Top Architectural Photography Tutorial Tips
How to Be a Nature Photographer
Going from a beginner nature photographer to making money from your camera you need dedication. It requires time and a never-ending passion to get outdoors with your cameras and practise new techniques. Get outdoors early and return when the sun sets.
Get familiar with your local woodlands and read nature books to learn about wildlife, birding and foliage. This will help you understand what you are shooting and when is the best time of year to find these subjects.
What Does This Guide Include?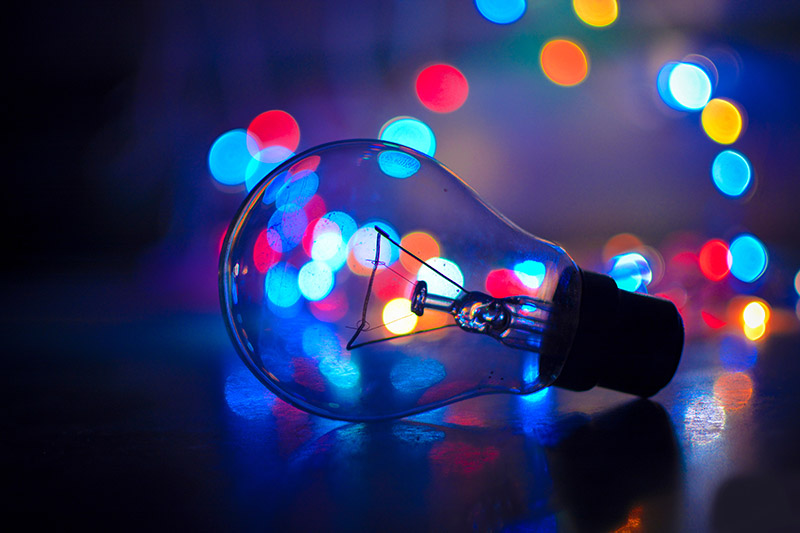 The other challenge when shooting through glass is the tinting. Unfortunately, architects and designers didn't think about us photographers when creating these skyscrapers.
Their windows are invariably tinted in some way to help with heating.
This means that some of your photos may have a green/grey tint to them.
It's not the biggest issue as you can rebalance this tint in editing with the 'tint' slider for example.