creative block
Overcoming Creative Blocks and Criticism
creative block
Finding yourself in a creative block can be the biggest killer for a photographer. You can start to resent your camera due to a struggling imagination. Your passion for picking it back up again begins to wane.
It happens to all photographers at some point, not just beginners. Therefore, it's vital we take a look at how to overcome that creative block and rediscover the love for photography.
As well as creative block, some of us suffer criticism by clients who don't like our photographs or internet trolls who make deflating comments on our social media pictures.
This negative criticism can impact our artistic confidence. So this article will be a great help to those wanting to pick themselves up and turn a negative into a positive!
Firstly, remember this one universal truth; YOU WILL MESS UP at some point. But DO NOT put your camera down.
Endeavour to see any criticism, no matter how seemingly harsh, as a challenge to prove people wrong. Do not let one ill-informed remark cripple you.
Look at the great achievers in Science, Politics and Sport such as Einstein, John F. Kennedy and Lionel Messi. They were all criticized and failed at certain points in their career. But their name and work will live on in history simply because of their will to succeed and ability to overcome obstacles and creative block.
Remind yourself why you started this journey to begin with and what you wanted to achieve?
Keep that goal in mind and use it to help yourself get back on track. Get your family and friends involved to help you rebuild your artistic confidence.
But it's not just negative comments from others that can demotivate you. Photographers are very proud creatures and we can be our own worst enemy. Sometimes it's the hardest type of criticism to deal with.
When reviewing your images, if you don't like the colors, sharpness or composition, then the immediate reaction is to delete it.
But before you do, write down what you don't like about the image and build up a list of obstacles to overcome next time you take your camera out.
Comparing your work against more experienced photographers is another way to see your images in a negative light. You can therefore inflict your own creative block. It's best to look upon these versions as inspiration for how to improve.
It's unfair on yourself to expect the same quality of work as a 30-year veteran if you've only just taken your first steps.
If you are new to photography then look to others for inspiration, after all, every photographer had a 'day 1'. You may just be at the start of your journey. Make it a positive one and don't compete with others, otherwise you'll never enjoy it.
Negativity can turn photographers into recluses, but it's important not to hide from the photographic community completely. Sometimes criticism is well intended but our personal pride interprets it differently.
It's important to learn that not all feedback is negative, we must accept that there could be faults in our photography work, and by taking on board the constructive reviews, you can progress quicker.

The less you listen, the less you progress. Only you are stopping yourself. You should see constructive criticism as a positive thing. Think about the fact that your photograph motivated someone enough to offer their thoughts – if it was terrible, surely they wouldn't waste their time? It obviously had a good base for someone to suggest some improvements. It is important to self-assess your work and listen to other people's opinions – they may be right.
Is your image too contrasted? 
Is it lacking sharpness?
Could the crop be better?
Is it boring or repetitive?
Overcoming Creative Block
It's impossible to say what is going to inspire you and when it's going to happen, so the best advice we can offer is to take your camera with you wherever you go.
Whether it's to do the grocery shopping or on the morning commute, then throw your camera in your handbag or backpack just in case you spot something you want to remember.
Every single artist, no matter their genre of art will experience a creative block at many points in their career. But, it's how they get out of it quickly is what we're interested in.
If you've had your camera in a drawer for a few months and forgot about it. Then you're going to need a large injection of desire to dust off that stagnation and get snapping again.
Even here at the iPhotography offices, some of our Course Tutors bring their cameras into work, just in case they have a moment of inspiration!
But sometimes you have to reprogram your mind to see things in a creative manner when it's been dormant for a while. We've put together a few tips and tricks that we've personally found are great ways to get over that creative block when you're looking down at your camera and feeling uninspired;
Props
Enter a Competition
Join a Community
And there's no better place to start than iPhotography Course! (Of course we're going to say that – but it's true!) With over 90,000 photography students, then it's an ideal community to be involved in.
If you're not already a student of ours then you'll be pleased to hear that you can upload your photographs to our private Photo Feedback Gallery and get genuine feedback every day from other students and the Tutor team of professional photographers.
It's a perfect location to remove that creative block inside you without being made to feel like a newbie (even if you are!). There's always a chance that you may win the #POTD (Photo of the Day) title for 24 hours or the prestigious #WeekendChallenge winner, where your photograph features on the dashboard of the website for over 90,000 other students to see!
Sound good? Then click here!
Fingers crossed that's the last you'll see of a creative block for a while and we hope you are feeling a lot more motivated and inspired if you weren't already.
We are going to leave you with one final thought on this topic, using the very poignant words of Vincent Van Gogh;
"If you hear a voice within you say, 'You cannot paint,' then by all means paint, and that voice will be silenced"
iPhotography Course not only teaches you all the standard technical expertise, settings, skills, and special effects with your camera – but we also show you how to use these skills to develop your own individual style as a photographer.
Make your photos go off with a bang with our spectacular firework photo tips & tricks. Discover the best angles and how to prepare for those special moments.
Suffer from lack of confidence or fear of inadequacy? We lay bare the common issues and how to overcome for positive mental health for photographers. Read more…
Surrounded by a winter wonderland? Pick up amazing secret professional winter photography tips and hints from the tutors at iPhotography.

Who Are Photography Classes Made For?
Are our classes made for you? Well if you're brand new to photography or been practising for a little while but starting to hit a wall then, the simple answer – YES! 
Whether you have just bought a camera or have spent years behind the viewfinder, our photography classes are comprehensive, educational, honest and cutting-edge – there are no other courses like it (believe us, we checked a lot!). 
We're like the Wikipedia of photography – all of the answers are under one roof.
3 Ways to Use Natural Light
Sunlight can be discussed using a few different photography terms and approaches. There are normally 4 considerations photographers look at when using natural light in their photos - Direction, Colour, Intensity and Quality.
1. Direction
In which direction is the light falling? Is the direction of the light where you need it to be? While it's very hard to change the direction of natural light unless you're using reflectors you may have to move your subject into the path of the light to get the right finish.
There are 3 main directions that you can use natural light in a photo;
FREE

- Optional Assignments

Some of our classes offer personal critiques and constructive feedback from qualified photography tutors. Receive 1-on-1 advice and tips from the experts.
5 Top Architectural Photography Tutorial Tips
How to Be a Nature Photographer
Going from a beginner nature photographer to making money from your camera you need dedication. It requires time and a never-ending passion to get outdoors with your cameras and practise new techniques. Get outdoors early and return when the sun sets.
Get familiar with your local woodlands and read nature books to learn about wildlife, birding and foliage. This will help you understand what you are shooting and when is the best time of year to find these subjects.
What Does This Guide Include?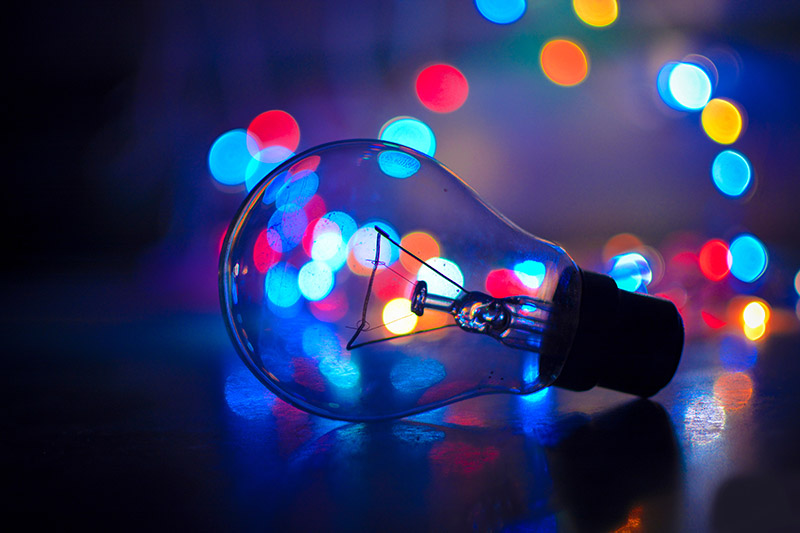 The other challenge when shooting through glass is the tinting. Unfortunately, architects and designers didn't think about us photographers when creating these skyscrapers.
Their windows are invariably tinted in some way to help with heating.
This means that some of your photos may have a green/grey tint to them.
It's not the biggest issue as you can rebalance this tint in editing with the 'tint' slider for example.