10 Free Photography Lessons
Are you new to photography? Tired of searching for photography tips on Reddit? Alongside having the best online photography courses, we've also got some free tutorials!
Photography isn't all F/stops and inverse square laws – it can be pretty fun, and should be! If you're looking for a break from the hardcore learning then check out our 10 cool guides to photography exclusive to iPhotography.
1. Green Screen Photography Tutorial
Learn how to create backgrounds that are easy to replace for all your product, still life and portrait photography needs.
All explained in one short video as we show you the power of green screen photography.
2. 3 Amazing Editing Apps
Ain't nothing cooler than finding a new photo editing app that just blows your mind.
We've got 3 cool apps that you might new have heard of that give totally unique effects for creative photographers.
3. Levitation Photography Tutorial
No longer will your portraits be bound to Earth! In this levitation photography tutorial, we'll show you how to make your subjects float.
We've also included a bonus photography tutorial in the video about creating see-through effects too!
Read More: Levitation Photography Tutorial
4. In-Camera Filters & Effects Tutorial
Overlooked too often by photographers but in-camera filters such as vignettes, vintage, toy camera, selective colour and painterly effects offer fun and cool experiences with your camera.
Not all photos need to be insta-worthy, enjoyment is the key to photography.
5. Pets in Paintings Photo Editing Tutorial
Want to up your pet portrait game?
This incredible editing tutorial shows how to take any portrait and give it the 17th-century look as we turn photos into Renaissance paintings.
6. Fractal Photography Tutorial
Photographers love their glass so it stands to reason that fractals make it more fun.
Learn how to use crystals and prisms to refract and distort light creating cool and abstract photos.
Read More: Fractal Photography Tutorial
7. Paint Powder Photography Tutorial
If you're prepared to get messy (but look cool in the end) then discover the art of paint powder photography.
Get the dust sheets out and protect your camera at all costs!
Read More: Paint Powder Photography Tutorial
8. Colour Splash Editing Tutorial
When done right, it's amazing!
Colour splash editing tutorials all show you a different way to create the effect.
We'll show you how to make it effective, clean and striking on any photo you try.
Read More: Colour Splash Photography Tutorial
9. Double Exposure Photography Tutorial
Double exposure photography is an art form in itself.
Some photographers dedicated their passion to it. Find out how to shoot, compose and shoot again for striking double exposure effects.
Read More: Double Exposure Photography Tutorial
10. Light Trails Photography for Beginners
If you're more of a nighttime photographer we've got some tricks for you.
Slow down the shutter speed and learn to capture motion in a totally unique way with our light trail photography tutorial for beginners.
Read More: Light Painting Photography Tutorial
Other articles you might like to read connected to this topic;
Who Are Photography Classes Made For?
Are our classes made for you? Well if you're brand new to photography or been practising for a little while but starting to hit a wall then, the simple answer – YES! 
Whether you have just bought a camera or have spent years behind the viewfinder, our photography classes are comprehensive, educational, honest and cutting-edge – there are no other courses like it (believe us, we checked a lot!). 
We're like the Wikipedia of photography – all of the answers are under one roof.
3 Ways to Use Natural Light
Sunlight can be discussed using a few different photography terms and approaches. There are normally 4 considerations photographers look at when using natural light in their photos - Direction, Colour, Intensity and Quality.
1. Direction
In which direction is the light falling? Is the direction of the light where you need it to be? While it's very hard to change the direction of natural light unless you're using reflectors you may have to move your subject into the path of the light to get the right finish.
There are 3 main directions that you can use natural light in a photo;
FREE

- Optional Assignments

Some of our classes offer personal critiques and constructive feedback from qualified photography tutors. Receive 1-on-1 advice and tips from the experts.
5 Top Architectural Photography Tutorial Tips
How to Be a Nature Photographer
Going from a beginner nature photographer to making money from your camera you need dedication. It requires time and a never-ending passion to get outdoors with your cameras and practise new techniques. Get outdoors early and return when the sun sets.
Get familiar with your local woodlands and read nature books to learn about wildlife, birding and foliage. This will help you understand what you are shooting and when is the best time of year to find these subjects.
What Does This Guide Include?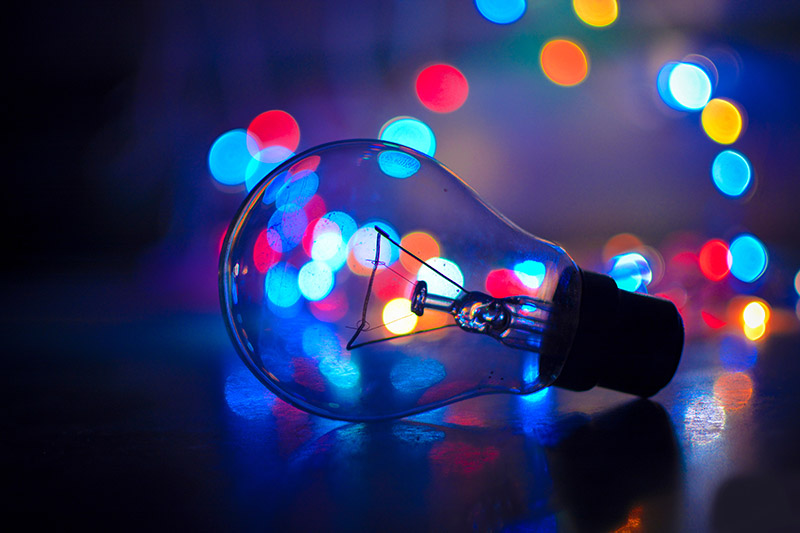 The other challenge when shooting through glass is the tinting. Unfortunately, architects and designers didn't think about us photographers when creating these skyscrapers.
Their windows are invariably tinted in some way to help with heating.
This means that some of your photos may have a green/grey tint to them.
It's not the biggest issue as you can rebalance this tint in editing with the 'tint' slider for example.