Camera Brands
Best Camera for Beginners
best camera for beginners
best camera for beginners
Nikon, Canon, Sony, Fuji, Panasonic, Olympus – which is the best camera for beginners?
Spend enough time on the internet and you'll find thousands of articles comparing and rating individual cameras, which is great if you know what you're looking for. But what if you don't?
If you're a brand-new photographer looking to make your first steps then this guide will take you through all the popular brands and give you an overview of each manufacturer. We'll even give you a summary of the best cameras for beginners currently available from each brand.
What are the Most Popular Camera Brands?
We'll look at 6 of the most popular camera brands and give you a little overview. In no particular order, here we go…
Nikon
Nikon is one of the oldest, and still most popular, names in photography.
They make a complete range of compact, mirrorless and DSLR cameras. Alongside rival, Canon, Nikon dominates the current camera market. Therefore, as a beginner, you'll find lots of choices in Nikon cameras.
There is a wider selection of lenses from Nikon, which are better suited to beginners.
Nikon's menu system and camera body design haven't, like Canon, changed too much over the years which makes them easy to learn. You'll spot many similarities in Nikon and Canon cameras.
Tip – To tell the difference in models (between Canon and Nikon) when reading online, here's a little tip.
Nikon DSLR cameras are labelled such as D3500, D8700 etc. Whereas Canon cameras are labelled oppositely i.e., 250D, 500D
How to Spot a Nikon
Lens Mount Name: F-Mount (DSLR) / Z-Mount (mirrorless)
Sensor Names: DX (APS-C cropped sensor) / FX (full frame)
Best Camera for Beginners: Nikon D3500
Canon
Slowly starting to become the outright leading camera manufacturer is Nikon's constant rival – Canon.
Much like Nikon, they produce a huge range of compact and DSLR cameras. They've recently started to make the move into mirrorless bodies too.
There are many 3rd parties companies (Tamron, Sigma, Samyang) that also make lenses for Canon cameras too. As a result, being able to get started and take amazing images is easy with Canon.
Fortunately, there are Canon cameras and lenses tailored to every need and every budget. If you're looking for a reliable and popular brand in a digital camera, look no further than Canon.
How to Spot a Canon
Lens Mount Name: EF-Mount / RF-Mount
Lens Types: EF (compatible with all DSLRs) / EF-S (designed for APS-C cropped sensors) / EF-M (designed for EOS M mirrorless range) / L (luxury high end pro lens)
Alternative Model Names: Kiss (Japan) / Rebel (USA) / EOS D (Rest of the World)
Best Camera for Beginners: Canon EOS 250D / Rebel SL3
Sony
Sony has been a later arrival to the photography market, in comparison to some of its competitors. They focus their attention on mirrorless digital cameras more so than DSLRs.
Image quality and ergonomics is the centrepiece of Sony's mission as camera makers. Their impressive sensors and fast responding autofocus systems have seen them rise in popularity over the years. Their mirrorless range is called Alpha (sometimes just signified with an 'A').
They were one of the first brands to produce a full-frame mirrorless camera under £1,000/$1,000. Even their entry-level cameras have strong image quality which makes them a good consideration for a beginner who's not wanting to splash out.
How to Spot a Sony
Lens Mount Name: E-Mount (mirrorless) / A-Mount (SLT cameras)
Model Range Names: A6000, A6400, A6500 (APS-C) / A7 range (all full frame)
Best Camera for Beginners: Sony A6000
Fuji
A force as a filmmaker back in the day, when 35mm stock was king, but Fujifilm is also a big player in the camera manufacturing market now.
While Fuji does make some full-frame cameras, their attention is more heavily invested in mirrorless cameras with APS-C sensors. But a smaller sensor doesn't mean it's not as good, as we all know, it's the photographer that makes the photo, not the camera.
Fuji has a flair for bringing back that nostalgia of its previous cameras. Their camera designs are unique and mix colours for iconic bodies. They like to produce cameras that are compact, accessible and don't require tonnes of separate accessories. If you like an on-the-go camera, check out the Fuji X range.
How to Spot a Fuji
Lens Mount Name: X-Mount
Sensor Name: X-Trans
Best Camera for Beginners: Fuji X-A7
Panasonic
Panasonic, while spending most of its time producing movie cameras have started to shift into the consumer camera market with great success.
Under the model range 'Lumix', Panasonic produce a wide range of full-frame DLSRs and cropped mirrorless cameras too, notably their Micro-Four-Thirds (MFT) range.
On top of their award-winning stills cameras, some models within the Lumix range have amazing 4k quality shooting options too. This is really useful if you enjoy both sides of using a camera, or if you're looking to bring more video content into your photography business.
How to Spot a Panasonic
Lens Mount Name: L-Mount
Model Range Names: S Series (Full Frame) / G Series (Mid Range) / GF Series (Entry Level)
Best Camera for Beginners: Panasonic Lumix DC-GX9
Olympus
Olympus, like Fujifilm, over the recent years have been retro-inspired by their former film cameras, now known as the PEN and OMD ranges.
The OMD bodies look more like a traditional DSLR but the PEN cameras are much more compact user friendly for a casual shooter.
Their retro looks appeal to photographers who like a stylised camera and something that looks different from the rest of the market.
While not the strongest and most popular manufacturer, in comparison to Canon and Nikon, there is still a lot of great quality found in their competitive prices.
Which is the Best Camera for Beginners?
After looking at each of the major camera brands we've compared some for you. We've tried to make each camera comparative in price (where possible) in case you're sticking to a budget.
Tip – If you find a couple of cameras you absolutely love the look of but not sure which way to go, try this site.
iPhotography Course not only teaches you all the standard technical expertise, settings, skills, and special effects with your camera – but we also show you how to use these skills to develop your own individual style as a photographer.
Should you help out your fellow photographers and share your tips? For example, imagine if you're earning money as a commercial photographer.
Looking for a creative way to crop your photos? Minimalist, half and quarter crops are AMAZING ways to style your photos. FIND OUT HOW!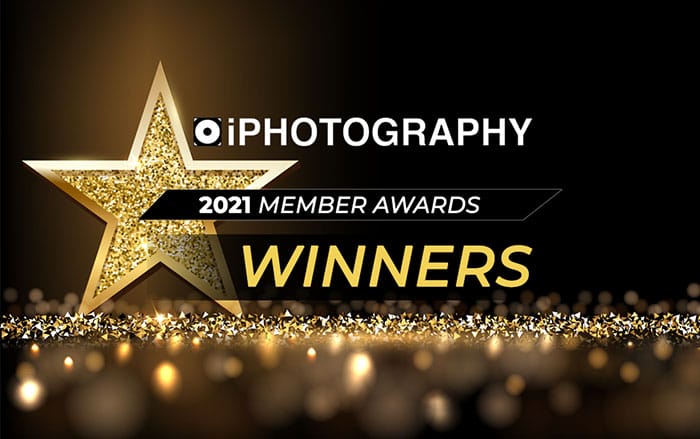 The votes are in, time to reveal the winners in the prestigious 2021 iPhotography Members Awards. Who won what in this photography contest?