Since becoming an
iPhotography
student, I have been increasingly drawn towards abstract photography.
I find it offers a myriad of opportunities for the exploration of photographic art and certainly gets my creative juices flowing.
I wanted to share my experiences and practises with the rest of the photography world.
All in the hope of passing on some great abstract ideas and tips for you to try out too.
About Me
I currently live in the Axarquia region of Andalucia, in Southern Spain. We have a thriving international artistic community. Painters, sculptors, ceramicists and photographers are all drawn here by the quality of light and life.
How I Got Started
A few years ago, I had a foray into ceramics and this really opened my eyes to a world of texture, colour and form. I began to look at everyday objects in a different way and from then on my photographic journey began to gather pace.
How to Get Inspired
Inspiration for me comes in many forms. The natural world is an endless source of ideas. But so too are 'man-made' areas, such as modern architecture.
My nearest city, Málaga, has some brilliant art galleries. I've seen some superb photography exhibitions recently. The work of other photographers fascinates me and I follow several on Instagram. Check out surrealist Chema Madoz and architectural photographer Sebastian Weiss.
Modern technology plays a huge part in my workflow. All iPhotography students are blessed with instant access to a huge reference library of techniques, blogs, videos and also a truly amazing student gallery. In addition, I often use YouTube to pick up tips and watch online tutorials.
As I shoot in RAW format it means editing software is an area for me to master – it's challenging, but fun!
So, enough about me, let's get down to some abstract photography!
Creating Abstract Photography
Recently, I've been wanting to produce images on the theme of Reflections. I set up a basic "mini studio" in a small room of our house.
On my computer workspace, I built a small tower of CDs and placed a black ceramic tile on top to provide a shiny, reflective surface. CD's are great because the height can be adjusted quickly and easily. For lighting, I used an iPad with a Softbox App, which provides different coloured light backgrounds. I've also got an LED desk lamp to brighten things up.
In these set-ups,
a tripod is a must
.
I shoot with a Canon 80D and like to use LiveView to see the image on the rear screen of the camera.
You can see I've also got a cup of water, eyedropper, spray bottle – as well as a clothes peg! They all come in useful at times to hold things upright.
For my main subject, I'm using a Poinsettia leaf which had fallen from a houseplant. I applied a couple of drops of water once I had the leaf in position on the tile.
Technical Setup: Canon Macro EF 100mm 1:2 8L IS USM, ISO 200, F/8 and shutter speed @ 0"5 seconds.
Editing Abstract Photography
Editing my abstract creation was a simple exercise as I use Affinity on an iPad. I prefer to use the Canon app to import my shots, it's really quick.
The major part of the edit was to use the In-painting Brush Tool. It helps remove odd specks of water and dust from the surface of the tile and leaf – something which I recommend being done before shooting whenever possible!
Going Back for More!
Following this macro/abstract success, I raided my box of treasures (found objects which I keep for future projects – a highly recommended practice) and selected a feather.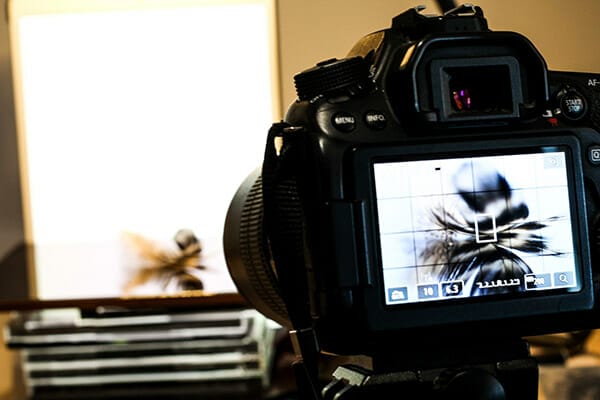 I cleaned up the tile and set the feather in place. Hopefully, this behind-the-scene shot gives you a better idea of my view. I've chosen my focus area, which can be magnified to check for clarity.
Oh, and I shot at the same settings as before.
Again, the photograph was imported into Affinity and edited. This time, I cropped the image, added a duplicate layer and used a High Pass adjustment blend mode to achieve the end result.
After all this, I definitely needed some fresh air. Therefore, I went outside, in search of more abstract photographs. And guess what?! I came up with 3 more ideas –  all taken around my car!
iPhotography Tutors Say…
"Thank you so much to Laura for her brilliant insight on creating abstract photographs. If Laura has inspired you to try out these simplistic, yet beautiful techniques then let us know and share your photos in the iPhotography gallery."
If you would like to share your photography experiences, then why not consider writing a photo guide like Laura? Use our dedicated 'Write for Us' page to get started.
Read more about abstract photography here.
iPhotography Course not only teaches you all the standard technical expertise, settings, skills, and special effects with your camera – but we also show you how to use these skills to develop your own individual style as a photographer.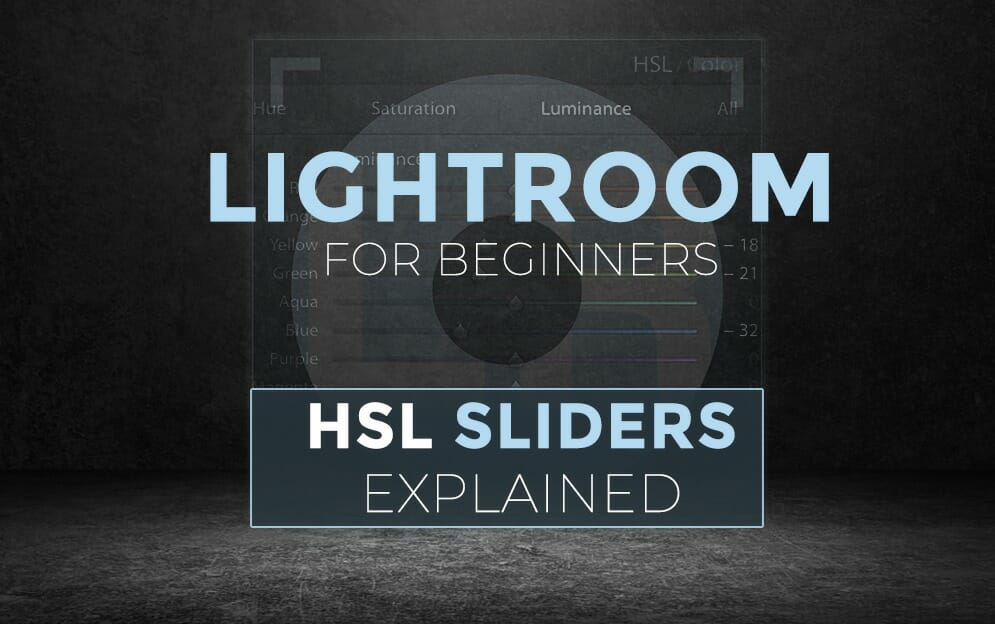 Lightroom for beginners ONLINE TRAINING COURSE. Discover the power of Hue, Saturation, and Luminance sliders. Completely transform your photos in one swipe!
This Wedding Photography Tutorial gives you direct facts on salaries, pricing tips, 7 amazing poses and how to get into the industry.
Have you ever wanted to learn how to photograph a wedding like a pro? Or learn the best wedding photography tips & tricks from a professional photographer to capture those precious moments and memories for newlyweds?